How CIOs are improving network infrastructure
Network infrastructure underlies every piece of technology layered on top. It's no surprise then that CIOs are anxious to get this part right.
Here are some CIOs who are investing big and innovating fast when it comes to their company's network infrastructure.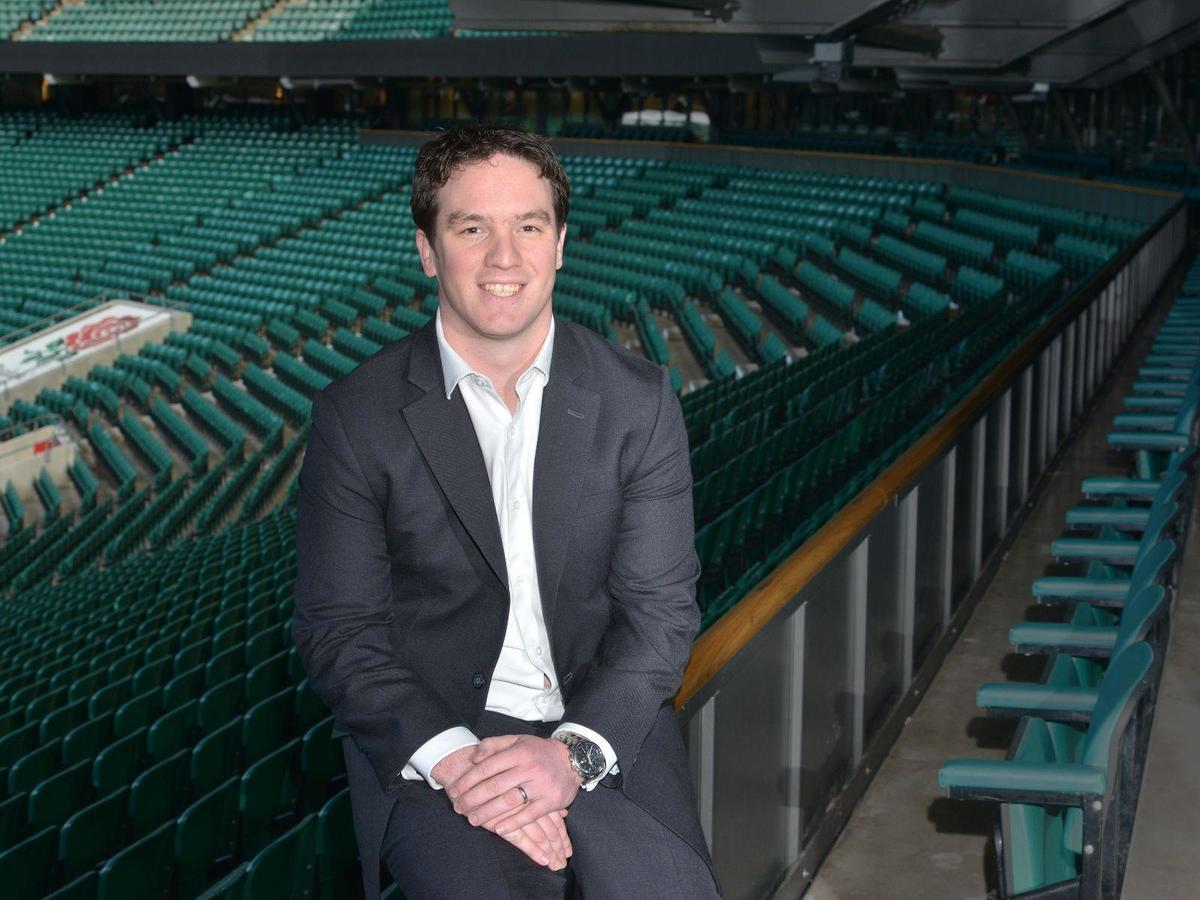 RFU Technology Director Jonathan Conn
RFU Technology Director Jonathan Conn helped relaunch the East Stand of Twickenham after a major renovation built on digital foundations.
The project involved setting up a network that makes the East Stand the first fully Wi-Fi-enabled section of Twickenham.
"We worked with 02 to implement Cisco HD Wi-Fi throughout the East Stand at our concourses," says Conn.
"We have the aspiration to work towards being a connected stadium. We're not fully connected everywhere and that's going to be a phased approach, but we're adding more and more requirements in terms of how we use space more efficiently."
Carlsberg CTO Sarah Haywood
Carlsberg CTO Sarah Haywood has only been working for the Danish brewer since January 2018, but has already laid down a new network that is providing the foundations for an array of digital experiments in beermaking.
"We are looking at ways in which technologies can disrupt the brewing industry and how we ensure that we are leading from the front in that and a first mover on some of those digital opportunities," Haywood tells CIO UK. "What we recognised pretty early on is that we didn't have the base to do that from."
Haywood chose to replace Carlsberg's legacy MPLS network with a hybrid network that combines the Tata Communications IZO Internet WAN and Global Virtual Private Network and an IZO SDWAN that supports the company's operations in 130 sites across western Europe.
The new network has halved the occurrence of major network incidents, increased bandwidth by 10 times and reduced costs by 25%.
Gatwick Airport CIO Cal Corcoran
Gatwick CIO Cal Corcoran believes the organisation is developing the platform to deliver the "Internet of Things at scale" to improve the passenger experience and operational efficiency at the UK's second-largest airport.
Corcoran has spoken about the airport's journey to upgrade its faltering campus Wi-Fi network since joining the organisation as CIO in May 2016.
The new networking infrastructure and relationships with HPE and Aruba are underpinning transformation initiatives, and will support the deployment of emerging disruptive technologies at the airport.
"Gatwick is critical national infrastructure," said Corcoran. "It's a 24-by-seven operation; it has to run. If it doesn't run, lives are impacted. Planes don't fly, bags don't move, passengers don't move. Because we are critical national infrastructure, if something goes wrong at an airport you end up on BBC or Sky News pretty quickly.
"But over and above that, the new campus network allows us to get after newer technologies and newer benefits, so things like sensors and IoT at scale."
Ryder Cup CTO Michael Cole
Ryder Cup CTO Michael Cole says the PGA European Tour is going through the biggest period of technological investment ever, as it looks to create a "connected course" and drive the global transformation of golf.
This push includes developing deep partnerships with HPE and networking infrastructure provider Aruba.
Cole said that the investment was a part of a two-year programme which he referred to as his '2020 vision' including moving more systems to the cloud, redeveloping business applications, and the integration of back-office systems.
"It's really recognising that the European tour requires a transformation of its technology if it's going to support the transformation of global golf," said Cole. "What does that mean in reality? It means we have to reinvest in some legacy systems that haven't changed in perhaps 20 years.
"It means that we need a more robust and secure environment, so we are moving more of our systems out to the cloud to give us the security, accessibility, and the flexibility to move forward. We are migrating digital systems onto next generation platforms and we'll see that come to life in the early part of 2019."
Natural History Museum CIO David Thomas
The Natural History Museum partnered with Cisco to roll out wireless network infrastructure that supports location-based services and real-time analytics that can understand traffic movement and tweak the museum layout.
"When our front entrance was closed, for example, that meant we had to move 5 million visitors to get them into the building some other way," Natural History Museum CIO David Thomas told CIO UK.
"That is not a small thing to do. It's like a football size crowd every day. You don't know quite where they're going to turn up, and if it's raining it's going to be twice as big."
Nominet CTO Simon McCalla
Nominet CTO Simon McCalla helps run the registry behind all .uk domain names and provides digital services to the government and enterprises.
"We have an international infrastructure around the world that ensures that those DNS names are available 24 hours a day, 365 days a year, and we have to run at 100% uptime - and we have done so for at least the last 15-odd years," McCalla tells CIO UK.
"We see an incredible amount of traffic in all that. We handle between roughly 3 billion and 5 billion queries and responses a day. That's around about 35,000-50,000 queries per second that we have to answer, and we do all of that in under a millisecond."
Copyright © 2019 IDG Communications, Inc.
Next Up: Check out these related slideshows