How UK CIOs communicate their digital strategy across their organisations
Technology is no longer confined to the IT team and CIOs have to ensure that it's understood across their organisation.
CIO UK spoke to some of the UK's top IT business leaders about how they're communicating their digital strategy and improving IT literacy throughout the organisation.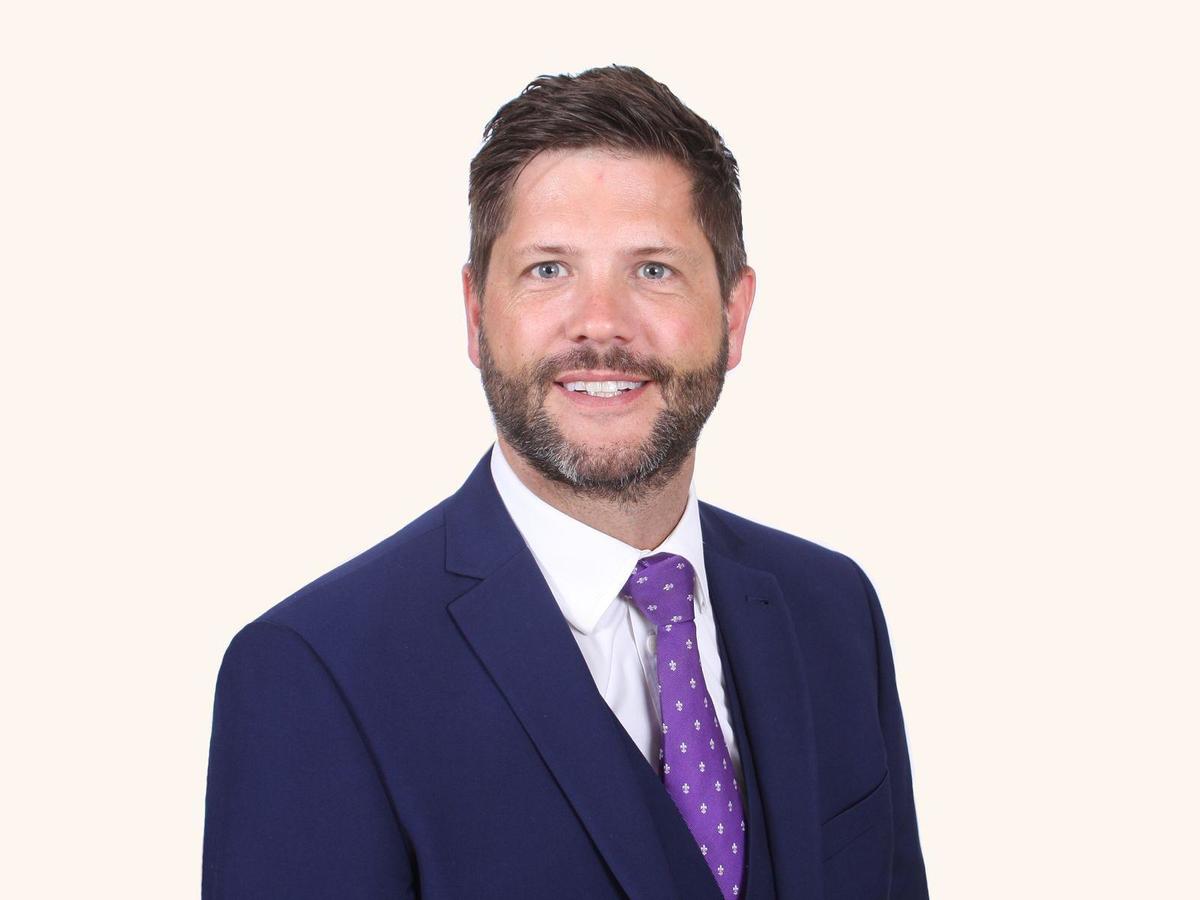 Mark Walmsley - Freshfields
Freshfields CISO Mark Walmsley draws on his experiences as a law graduate and a paralegal to communicate with his colleagues at the Magic Circle law firm. His ability to do this led the previous Freshfields CIO to say Walmsley's greatest skill is his ability to distill technical conversation into something that's easy for a layman to understand.
"Lawyers work in a very different way to techie people," says Walmsley. "They have a very different level of analysis. They want very clear messages and want them backed up by fact.
"Over the years, having worked in one of the big groups, I'd learnt how lawyers wanted to work. I understood how the techies were working and I've been able to bridge that gap."
Read next: Freshfields CISO Mark Walmsley explains how he manages insider threats
Duncan Stott - Kier Group
Kier Group CIO Duncan Stott ensures that the construction company's board understands his IT strategy by communicating it in their language
"This is how you should do it: the board are fundamentally interested in the impact of security," he says. "They want to know what has happened in the last quarter. Have there been leakages, has there been fraud, has there been data loss, has there been financial loss?
"Then secondly, they're interested in the mitigation, be it the people, technology, and process of accreditation. C-suite executives are never going to be CISOs and our job is not to make them CISOs, but they are brilliant at looking over a broad area of business and determining in their own judgement whether it's being competently managed.
"There are metrics we can give them around financial loss and data loss and fines and accreditations but they're very good at judging whether a programme is being managed competently."
Read next: Kier Group CIO Duncan Stott explains how he coordinates cyber security with board and CISO
Matthew Reynolds - Southampton FC
Matthew Reynolds takes a 'show and prove' approach to explaining his digital plans, which has helped him to align the work of IT with the overall business objectives.
"I think the way for it to become that is to do small pieces of work that the board recognise and they can see the benefits," he says. "What we're doing around analytics is blowing them away and with that you build trust and then you get investments."
Read next: Southampton FC IT Director Matthew Reynolds kicking tech into football
Mike Young - Centrica
Centrica CIO Mike Young keeps the energy giant's leadership team informed about his digital strategy through a combination of scheduled review meetings and impromptu discussions.
"The board wants to get the digital strategy and the tech strategy in parallel, so I take that to them every six months for them to review where progress is," he says. "And at the executive level with the CEO and his exec team, we're talking about it every time we sit down."
Read next: Centrica CIO Mike Young deploys data to drive energy efficiencies
Caroline Carruthers - Lowell Group
Lowell Group CDO Caroline Carruthers explains her strategy through a storytelling technique,  which has helped her business understand the GDPR requirements.
"One of the key skills of a Chief Data Officer has to be the ability to tell stories to convey a message in a way that the business can understand," she says.
"Any chief data officer worth their salt should have been talking about starting a journey and the message to convey is that the idea of GDPR isn't a destination, it's a journey, and each step takes you closer to where you need to be."
Read next: CDO Playbook authors share data strategy tips from new Summer School
Sean Harley - Ascential
Ascential CIO Sean Harley improves communications with the executive team by making presentations to the full board and audit committee. This also gives him the opportunity to draw on the expertise of a tech-savvy boardroom.
The global nature of Ascential's business presence another communication challenge. The company operates in more than 150 counties, while Harley's own team is spread across four communicates.
To improve collaboration and ensure they're all updated on Ascential's digital direction, Harley regularly visits each region and hosts a quarterly global call for all staff, which is recorded and uploaded to the intranet for anyone who couldn't make it at the time.
"That gives great insight and alignment across our global organisation, and we're very transparent about what our objectives are and what current activities are going on," Harley told CIO UK.
"For me, being a successful CIO is about the people that you have within your teams and empowering them to be able to make their own informed decisions and not make decisions for them by making sure they've got the right enablement and the support from me at the same time.
"We focus a lot on our people, and what that delivers for us is commitment and desire and opportunity for the people to progress. In terms of culture, we're a progressive company. We've got many examples of people that come in through the help desk, let's say in a tier one role, and are now working in many different teams. It's great to grow people and see the reward in that."
Mike Potter - HMRC
Mike Potter, Director of Future Borders at HMRC, has rethought his strategy for communicating digital needs since he joined the tax collection authority in 2014.
In 2017, HMRC rolled out extended opening hours on webchat to give customer 24/7 access to services, and Potter needed committed staff support to make the changes a success.
"When I joined the organisation I thought we could sell big picture visions, supported by compelling analysis of data, comparing and contrasting how other organisations worked," Potter explained at the 2017 Public Sector Show.
"None of that worked at all. What was most powerful was actually doing it, so just proving it on a small scale and then expanding it, building on the evidence that we created and the energy and momentum.
"To do that you need co-conspirators in the organisation, and I thankfully found enough of them to be able to say why not introduce webchat?
"They loved using it because they thought it would serve the customers better, it was more efficient and users loved it and they decided to give them to get 200 people on webchat, now they've got 4,000."
John Court - Eddie Stobart
Eddie Stobart wasn't known for innovation when CIO John Court joined the transportation and distribution company in 2014, but it has since become a central part of the business.
Court has helped make this happen by communicating the potential of technology throughout to the boardroom and then showing them evidence of the success.
"You need some early successes in technology just to show that the team are capable of delivering and can add value through the solutions," Court told CIO UK.
"And it's asking for a bit of trust and confidence that the investments will benefit the organisation and become an intrinsic part of us as we grow and diversify.
"It's a combination of factors, and the more success that we've enjoyed, the more trust that's been placed in us as a team."
Alex Alexander - YNAP
Alex Alexander, CIO of online luxury fashion retailer YNAP attracts support from the boardroom by emphasising the direct benefits of technology to the business.
"I think the important thing is to speak to the CEOs in the language of the customer," he told CIO UK.
"We're very fortunate that [CEO Federico Marchetti] looks at everything from the eye of customer, and of course he only wants to hear about what innovation means for the customer, and interacting with our CEO and other executive members in terms of what does it mean for the customer helps the team to also to think about the customer first.
"One of the things I ask my team always to do before we've even done any coding before we've even started actually a project, I say if you were writing the headline in a newspaper that would attract the customer, how would you describe that feature for the customer. Start from that because that is our focus."
Darryn Warner - Interserve
Interserve CIO Darryn Warner consistently works with outsourcing and construction company's CEO, executive team and divisional boards to ensure that the digital message and technology agenda are understood.
"Communicating what it can mean for them, their customers, suppliers and the community at large is front and centre of our thinking," he said.
"I take the various business change activities across the group and categorise them into stories that can be easily understood by the boards.
"I am also sharing collateral – be it a view of the cyber-threat landscape, Harvard insights into culture, innovation ideas via different audio and video media – to help improve their understanding of technology and its potential."

Hywel Sloman - Arsenal FC
Arsenal FC IT Director Hywel Sloman tries to add his digital other areas of the organisation through individual relationships.
"I spend a significant amount of my working week in one-to-ones with our C-suite and heads of department," he said. "This allows me to understand their needs/issues and to shape solutions to drive change.
"One specific example would be the efforts to drive greater understanding of data protection and the impact of the club. This has involved work at every level, from my agreeing with my CEO the level of priority we should accord to this, down to my team training every single user as to the impacts of the DPA, and what it means for day-to-day behaviour.
"In areas where there is a lower appreciation of technology, this requires more time and closer relationships."
Martyn Atkinson - Metro Bank
Metro Bank CIO Martyn Atkinson tries to communicate IT, technologies and assets together as a debate and demonstrate how innovations currently on the market could be used by the retail bank.
"For example, I had a great conversation with the board last year around the challenges from a security and authentication perspective and as a consequence of that I came up with ideas around a new biometric type of innovations that allow us to make sure that we are really clear and certain that we are engaging with our customers," he said.
"I think it is going to be a long played conversation but I think the early signals are moving forward with the understanding in the last 18 months and they are really prepared to move with this debate. It is really fascinating because we are now starting to have conversations at board level around AI, robotics and as a growth bank."
Copyright © 2019 IDG Communications, Inc.
Next Up: Check out these related slideshows