How CIOs are building a digital culture
CIOs are tasked with tech, but culture is an equally important vehicle to success. In fact, Gartner named culture as the biggest barrier to change in its 2018 CIO Agenda and recommended that every CIO should "fire yourself as an IT leader and hire yourself as a digital business executive".
We spoke to some of the top IT business leaders in the UK to find out how they're fostering a forward-thinking digital culture within their organisations.
Read next: Culture and people biggest barriers to digital transformation, according to Gartner's 2018 CIO Agenda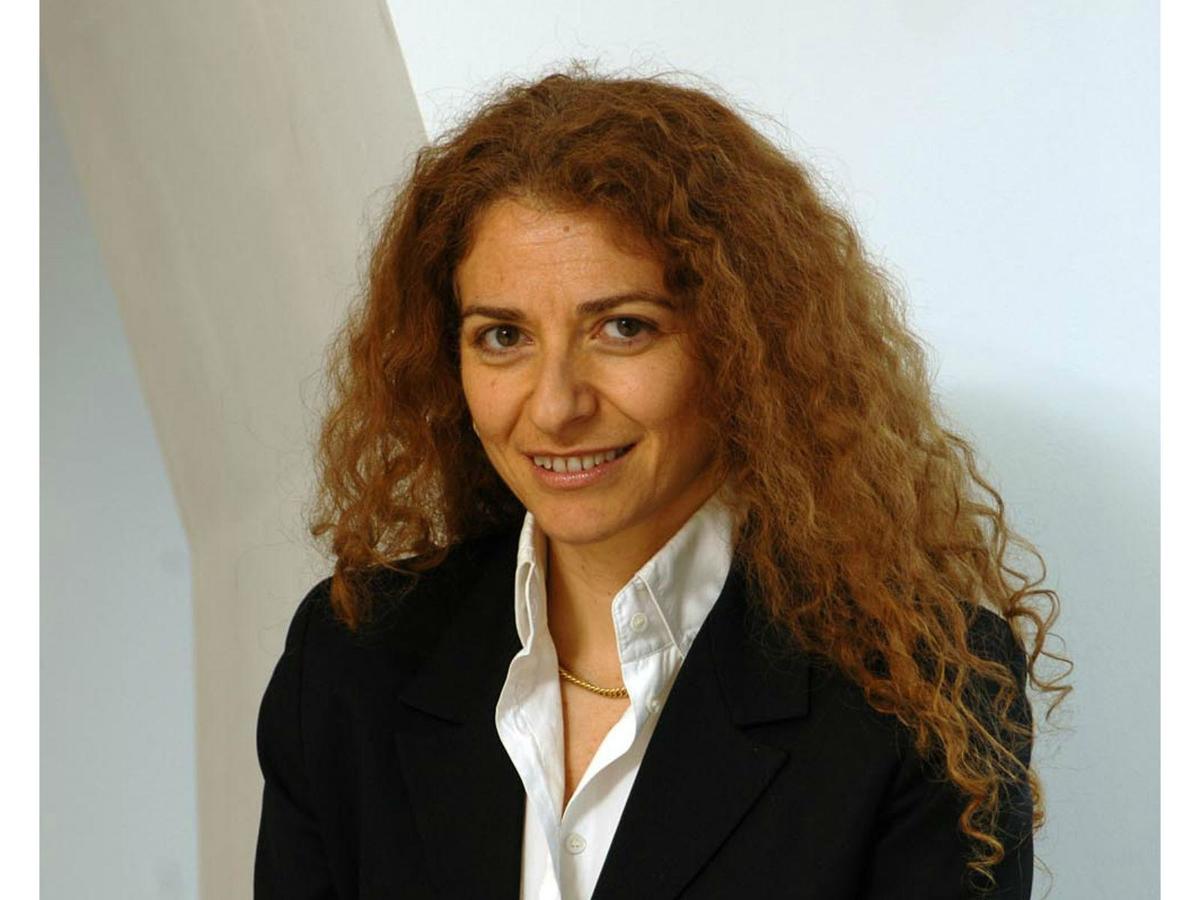 Pladis CDO Anthoula Madden
Speaking on the CIO UK podcast at the Gartner Symposium and ITxpo in Barcelona, Anthoula Madden, CDO at Pladis, highlighted the importance of building a strong digital culture.
"It's actually a big challenge trying to bring that all [business channels and capabilities] together, so it is very much a work in progress but it's a journey we're on and I think, a number of businesses are on too," she said.
Madden claims that capabilities such as data analytics and algorithmic features still remain in their infancy, and therefore raise challenges when businesses try to scale.
"It does take some time because it's the engagement of the consumers, adapting your message, adapting your brand and being able to take the insight to how you develop products and experiences. The whole relevance thing is the biggest challenge for me," she said.
Vodafone CTO Scott Petty
Writing for CIO UK in 2018, Scott Petty, CTO at Vodafone, discussed how his company had started to invest in digital skills by launching a number of new initiatives.
"The Vodafone Digital Degree – developed in partnership with the University of Birmingham – offers computer science students technology apprenticeships at Vodafone, providing essential real-world experience in the tech industry," he explained.
Petty also discussed another digital skills programme run by Vodafone called Code Ready.
"Created in partnership with Makers, London's leading software development programme, Code Ready gives frontline employees in Vodafone retail stores and contact centres the opportunity to retrain as developers in just 16 weeks. It's fully funded by Vodafone, so employees don't need to pay a fee to learn to code."
Rentokil Initial IT Director Dan McCormick
"For me, digital culture is all about little and often," said Rentokil Initial IT Director, Dan McCormick, recognised recently in the highest echelons of the 2019 CIO 100. "Going digital is more about culture and breaking down silos as technology."
McCormick and his team have spent the past year accelerating the digital transformation journey of the company. This includes a focus across four key areas: adoption of a digital culture, automation, apps and BI deployment, and global serverless cloud platforms.
"We needed to accelerate deployments globally to realise the clear benefits available to us. Our TOM [Target Operating Model] moved us from projects, with a start, middle and end, to constant product teams with divulged responsibility," he added.
News UK CTO Christina Scott
CTO Christina Scott says that at News UK, pioneering a digital culture is also about encouraging radical innovation. The organisation aimed to occupy a startup mentality with theinnovation lab initiative launched in 2018, a four-week incubator programme.
Scott was the opening speaker at the 2018 CIO Summit held in London at the Shangri-La Hotel in The Shard, and said that large enterprises can learn a lot from open dialogue with the right startups.
"I think for a long time we've been struggling with really looking at innovation within the company," she said. "It's really hard when you have lots of teams who are just focused on the day-to-day and I think it's really hard for those same teams to really think out of the box, and as much as you want to give the teams that opportunity, you kind of need to break them out of that cycle."
Read next: News UK CTO Christina Scott on the importance of staying true to media company's core goals during startup innovation lab
Trainline CTO Mark Holt
Trainline CTO Mark Holt told CIO UK that an enthusiasm for analytics has permeated the entire company, helping to build a data-driven digital culture.
Holt believes this has had a transformative effect. "It's enabled the business to become a truly innovative tech company and an ecommerce leader," he said.
Also important to the digital culture, Holt says, is improving gender bias. "Tackling gender imbalance and championing talent within the technology industry is at the absolute core of our culture and values," he says. To this end, the company has partnered with social enterprise, Code First: Girls, on the goal to help teach 20,000 girls to code by 2020.
"An increase in female programmers, developers and engineers will have profound benefits to the UK's tech economy, its businesses and its customers," says Holt.
"We are hugely intentional about the Trainline culture: we actively care for it, and nurture it. We want Trainline to be one of the best places to work in the world, with great technology that supports amazing people creating awesome user experiences for our customers."
Read next: Trainline CTO Mark Holt CIO 100 interview - 'Wonderfully predictable' analytics mission
Scottish Local Government Chief Digital Officer Martyn Wallace
Chief Digital Officer for Scottish Local Government, Martyn Wallace has though a lot about what digital means, saying that he is currently, "trying to change the mindset that digital equals cuts to digital equals better outcomes".
"Digital for us means user by design, technology by default, not the other way around," says Wallace. "The challenge we see in a lot of business - private and public - is that a new technology becomes available and they try to create a business out of the technology, rather than looking at the problem they want to solve first."
Fostering a digital culture for Wallace is also about creating continuous momentum. As part of this, Wallace calls for the abandonment of pilot schemes.
"Public sector seem to thrive on pilots and I've said before we probably have more pilots that Ryanair and the service is probably just as shocking," he says, explaining that even if pilots go well, they're inevitably shelved after they finish. "We have to stop using the word 'pilot' and instead say 'first iteration' and learn from it and keep that momentum going," he urges.
Read next: Scottish Local Government Chief Digital Officer Martyn Wallace's 2019 plans for digital and AI
JLL CIO Chris Zissis
"Innovation is part and parcel of everything we do," JLL CIO Chris Zissis told CIO UK. "Our next change, or evolution, has been, we don't compartmentalise IT or technology, and data. They're one and the same thing."
In order to achieve this goal, there have been some radical structural changes made at the company. "We're no longer a department focused business. The concept of departments, or the concept of the IT team, is something that has petered away," says Zissis.
"The idea here is, whatever we do has to generate value. It's also changed the culture of our organisation. A lot of the costs of our investments now are business costs, and the accountability sits with the business. Which has been my one of the achievements I feel strongly about."
Read next: JLL's EMEA CIO Chris Zissis and CTO Andy Crow interview - Skills, data science, and ensuring IT is a value generator
Dentsu Aegis Network CIO Gideon Kay
At Dentsu Aegis Network, CIO Gideon Kay says that a culture of digital innovation is also one of fluidity. He told CIO UK that his team was "relatively porous to the rest of the business", and that he has had successes encouraging people to join the technology team from other parts of the business, and to get people from his own team to embed themselves in other departments.
This mentality has evolved as the business's employee base has grown rapidly. The multinational has grown from being an organisation of 15,000 people outside of its Japan business after the Aegis buyout in 2013 to one of around 45,000 in 120 countries.
"We acquired 45 businesses in 2016 and 31 in 2017," said Kay. "My challenge and our challenge as a technology function is to integrate those businesses as quickly as possible."
Read next: Dentsu Aegis Network CIO Gideon Kay interview - Accelerating cloud use to remove friction
HMRC Chief Digital and Information Officer Jacky Wright
HMRC Chief Digital and Information Officer Jacky Wright is emphasising patience and communication to develop a culture that can facilitate continuous digital transformation at the tax collection department.
"I think it's maturing; it can't happen overnight," she says. "You have to employ all means to be able to communicate, to engender a culture, and to help people see the art of what's possible, and what should 'good' look like.
"You have to figure out how to communicate. You have to figure out how to create pockets of communities that can be self-directed to create that environment, and then you have to just show and tell - these are the things that we're doing."
Read next: HMRC Chief Digital and Information Officer Jacky Wright interview - Developing a new operating model and culture for the digital era
South London and Maudsley NHS Trust CIO Stephen Docherty
Stephen Dochertywas hired by South London and Maudsley NHS Trust to overhaul the risk-averse NHS organisation's approach to IT. He started this by focusing on the people.
He overcame the initial pushback from an IT department concerned that a move to cloud services would put them out of a job by ensuring they would in fact prove more valuable by the transition from managing servers to running a unified service.
"Bringing about change to the culture was a challenge but everyone in the department had a voice and could see what the vision was and could feel a part of this," he says.
Read next: South London and Maudsley NHS Trust CIO Stephen Docherty on helping modernising NHS and creating technology culture shift
Aviva International CIO Fin Goulding
Aviva International CIO Fin Goulding dedicates much of his focus to ways of working, people and how he can influence his organisation as a leader.
"A lot of my digital transformation comes from cultural transformation. Inspiring people to do the best work they can, building up capability and actually enjoying it," he says.
"What is quite funny is that I don't own a suit. I was a bit worried about that, but as I started to dress down, which I've always done, now other people are doing it. You can actually see you have a shadow as a leader. The things that you do actually change the behaviours of other people."
Read next: Aviva International CIO Fin Goulding interview - Bringing Agile flow to 'Jurassic' insurance sector
Ascential CIO Sean Harley
Ascential CIO Sean Harley believes that creating the workplace of the future is a cultural rather than a technological challenge and tries to create a working environment that supports the needs of his staff.
"I think the biggest challenge of the workplace of the future is culture - understanding the people who are going to come in to your environment, what they need and how they operate," he says.
"Mid-level management trusting people not to be sitting in front of them is going to be a big ask, and investment is going to need to be made from an HR and enablement perspective. It just isn't a technology problem; it's a business problem."
Read next: Ascential CIO Sean Harley video interview - Workplace of the Future a cultural rather than technology challenge
NHS Blood and Transplant Chief Digital Officer Aaron Powell
NHS Blood and Transplant Chief Digital Officer Aaron Powell has led a cultural shift among the organisation's employees alongside his digital transformation strategy to ensure that staff embrace any new technology.
He has introduced a range of tools on mobile devices to support their needs and engages with all parts of the organisation rather than dictating from above.
"My sense is that the cultural change part of digital transformation happens when you get more and more buy-in from more and more people within an organisation," he says. "You cannot get it by just standing at the top saying we will do this and you will follow."
Read next: NHS Blood and Transplant Chief Digital Officer Aaron Powell discusses life-saving digital transformation operations
Post Office CIO Rob Houghton
Post Office CIO Rob Houghton has created a "think digital" culture to gain support for his strategy from across the organisation.
"I'm waiting for the time when we stop talking about 'digital' as a separate thing, because it's just the way that we do business now. It's core in our strategy," he says.
"The problem with 'digital' is it's a nice little one word to describe online journeys. You can't get away from it – I can't think of a replacement term for 'digital' - but it's not a separate thing in our organisation, it's just the way we do business."
Read next: Post Office CIO Rob Houghton fuses digital and physical customer needs
Copyright © 2019 IDG Communications, Inc.
Next Up: Check out these related slideshows