How UK CIOs are working with CEOs
As technology gets pushed up the business agenda, more and more CIOs are moving into the boardroom. The majority of the CIO 100 now report to their organisation's CEO and meet them at least once a week, working together to ensure that the business gets the maximum value from IT.
"Chief executives need to really get a grip on long deep disciplined journeys for digital business change, and their CIOs need to help with that," Mark Raskino, a Gartner Fellow in the CEO and Digital Business Leadership research team, told CIO UK.
CIO UKspoke to a selection of top IT business leaders to find out how they work with their CEOs to drive the digital agenda.
Read next: From CIO to CEO - CIOs who became CEO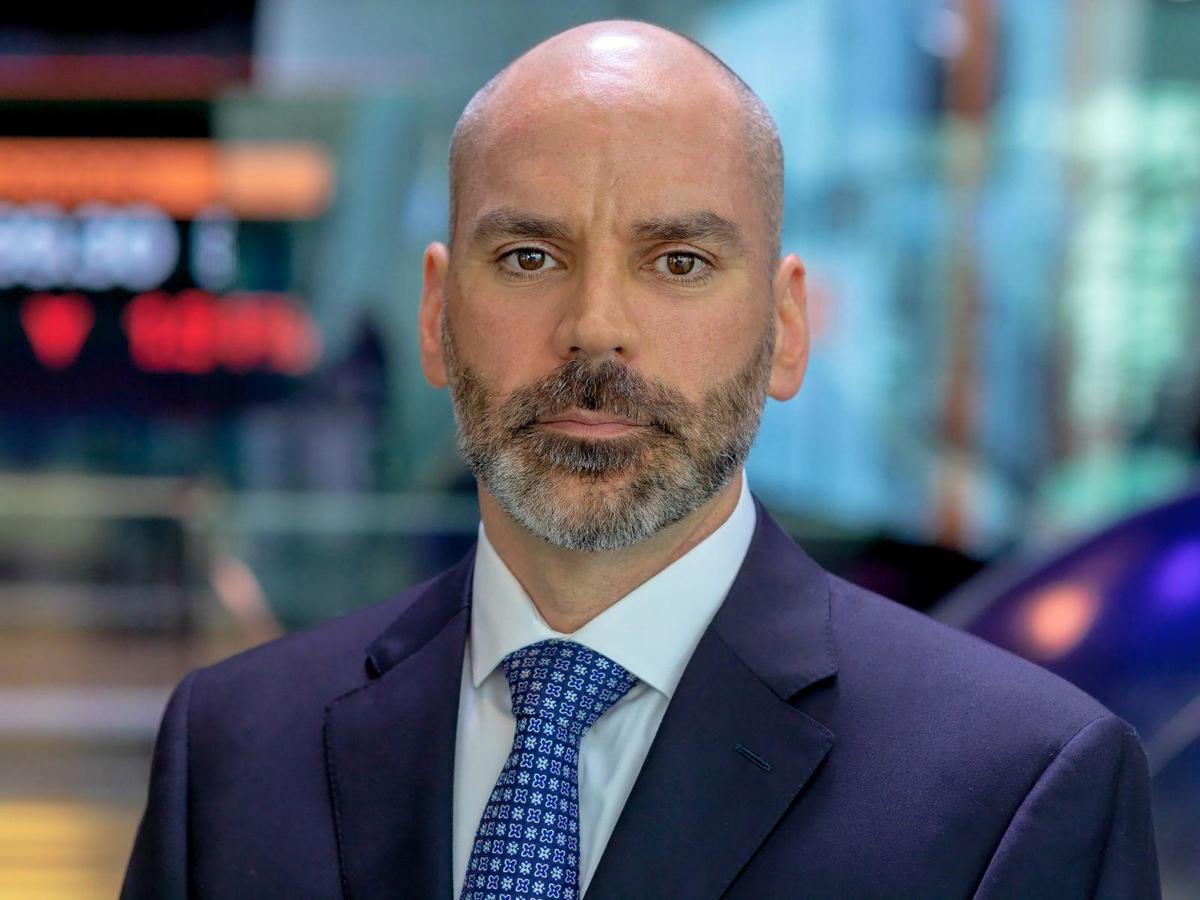 Shawn Edwards - Bloomberg
Bloomberg CTO Shawn Edwards develops digital ideas organically through regular discussions with colleagues, but the strategic tone for his initiatives is set by an executive committee headed by the founder of the business empire.
After three terms as New York City mayor, 72-year-old Michael Bloomberg returned to the position of Bloomberg CEO in 2014, and reassumed a hands-on role with the company's technology strategy.
"We chat with Mike all the time," says Edwards. "He's hands-on about the funding of various things, and what's important and what's not important. He's very involved in some of our push to incorporate a lot more machine-learning into our strategy, in security and all sorts of things."
Read next: Bloomberg CTO Shawn Edwards explains how data science is guiding the finance industry
Michael Cole - European Tour
European Tour CTO Michael Cole is working with CEO Keith Pelley to improve the fan experience at the golf events that the organisation operates.
Pelley and Cole have developed an effective working relationship through clear communication and a shared belief in the objective of using technology to make the European Tour primarily an entertainment organisation.
"Fundamentally technology has a key role to play in the transformation of global golf," says Cole. "You'll see reference to us being an entertainment player where golf is our product. One of the things CEO Keith Pelley and the rest of the leadership are keen to be is really be the innovators in golf. And be the innovators in sport."
Read next: European Tour CTO Michael Cole trialling Connected, Immersive Experiences
Andrew Jordan - CWT
When Andrew Jordan was appointed Chief Product and Technology Officer at Carlson Wagonlit Travel (CWT), he teamed up with CEO Kurt Ekert to create a new business plan that aimed to make the company "the Netflix of corporate travel."
"[Ekert] had an ambition when he came in to really rethink the way that corporate travel was viewed as a very old and very dusty industry," says Jordan. "We took what was the original business plan and completely rewrote it as a newly formed executive team, and some of the ambitions were around things like digital transformation, experience, and data.
"Even to this day, I would say the strategy gets informed not just by commercial opportunity, it's also informed by where we want to take the industry. And one of the most recent developments is thinking about the services we provide as a platform rather than just as a set of services. Now, once we have platform architecture, if you want to just go onto Google and say, 'book me a flight to New York', then why not?"
Read next: CWT Chief Product and Technology Officer Andrew Jordan wants to personalise the business travel experience
Dave Roberts - Radius Payment Solutions
Radius Payment Solutions is a business driven by technology development, which means the executive team needs a high level of digital literacy. CIO Dave Roberts helps them reach this through close collaboration with the CEO and board.
"For a CIO to gain credibility with the CEO and board, they need to talk in terms of business outcomes," says Roberts.
"Technology is an enabler to drive greater efficiency, product diversification and increasing speed to market. The CIO is not just a trusted business partner and technology advisor but also a driver of innovation and thought leadership across the C-Suite."
Read next: Radius Payment Solutions CIO Dave Roberts diversifying products and scaling team to drive business growth
Alex Alexander - YNAP
When YNAP CIO Alex Alexander communicates with the online fashion retailer's CEO Federico Marchetti, he couches technology in the lexis of the business.
"I think the important thing is to speak to the CEOs in the language of the customer," says Alexander.
"We're very fortunate that Federico looks at everything from the eye of customer, and of course he only wants to hear about what innovation means for the customer, and interacting with our CEO and other executive members in terms of what does it mean for the customer helps the team to also think about the customer first.
"One of the things I ask my team always to do before we've even done any coding before we've even started actually a project, I say if you were writing the headline in a newspaper that would attract the customer, how would you describe that feature for the customer? Start from that because that is our focus."
Read next: YNAP CIO Alex Alexander blends buy and build for personalisation
Fatima Zada - Harvey Nichols
Harvey Nichols Group Technology and Innovation Director Fatima Zada uses her position on the management board to provide the CEO with insights into digital trends and business opportunities.
"We are now quite a digitally savvy company, and this approach is now embedded into all departments of the business," she says.
"I have to constantly provide input on digital and technology in terms of education as this is not a one-time approach but a constant discussion point that needs to be assessed strategically and tactically, especially as the business changes."
Read  next: Harvey Nichols Director of Technology and Innovation Fatima Zada on transformation and collaboration
Simon Iddon – The Restaurant Group
Restaurant Group CIO Simon Iddon believes that the growing number of CIOs that report to their CEOs is shifting the view of technology from a cost centre and 'business as usual' function to a business enabler with broader benefits.
"It demonstrates the desire for a direct reporting line which implies more one-on-ones, more focus, more understanding and interest in the benefits and thought-leadership an end-to-end business CIO should bring," he says.
He adds that bringing senior technology executives and HR executives into the boardroom can be a big benefit to CEOs and their businesses.
"I believe strongly that proper business CIOs who see opportunities and bring thought-leadership, strategy and vision matched with delivery should sit - along with HR - on more boards. Businesses that do not fully embrace the power of technology and people will fall to the wayside of those who do."
Read next: The Restaurant Group CIO Simon Iddon on front-end and back-end transformation
Laura Dawson - LSE
LSE CIO Laura Dawson used a supportive CEO as a conduit through which her digital ideas could reach the rest of the board while she worked for the British Council.
"My chief executive is very technically savvy," she says. "He's come from a startup and has got that mentality.
"He can open doors for the team, have conversations and that's what he has done more than anything else. He has made it important for everyone from the finance officer to the HR director to understand that we are a technology business too."
Read next: New LSE CIO Laura Dawson on university challenges and British Council legacy
Darryn Warner - Interserve
Interserve CIO Darryn Warner uses a combination of storytelling and information sharing to ensure that the company's technology agenda is well understood by the CEO and board.
"I take the various business change activities across the group and categorise them into stories that can be easily understood by the boards," he says.
"I am also sharing collateral – be it a view of the cyber-threat landscape, Harvard insights into culture, innovation ideas via different audio and video media – to help improve their understanding of technology and its potential."
Copyright © 2019 IDG Communications, Inc.
Next Up: Check out these related slideshows