How UK CIOs align IT with the business strategy
Technology is moving out of the IT department and into the boardroom, with CIOs acting as a bridge between the two.
We spoke to some of the UK's top IT business leaders about how they ensure that their technology strategy meets the needs of the business.
Read next: How CIOs are using AI and machine learning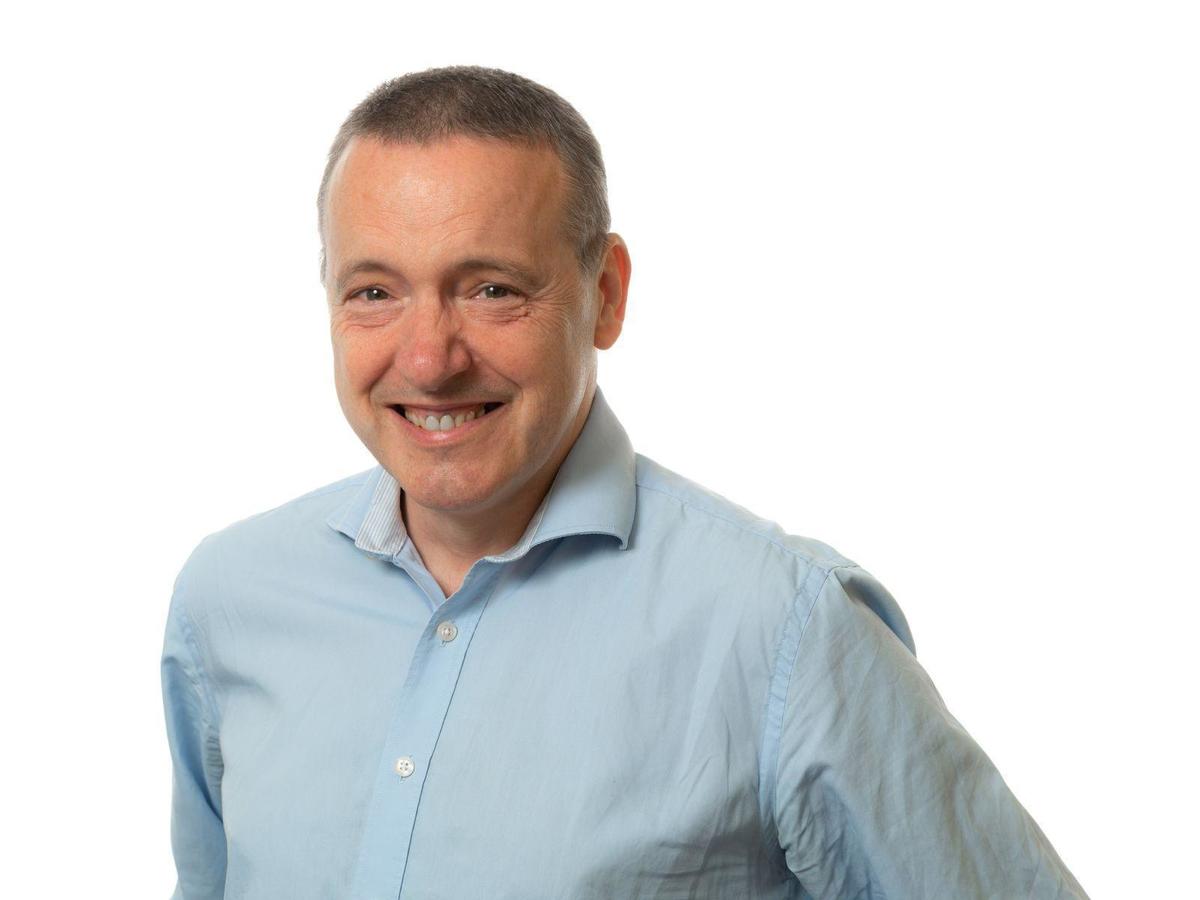 Virgin Trains CIO John Sullivan
Virgin Trains CIO John Sullivan learns about the company's changing needs by spending one day every month in a Virgin Trains station, where he speaks to frontline staff about their work.
"There's no particular agenda, but we'll have a lot of fun and we'll have some good conversations," he says.
"We've got some great staff in our frontline, and they've really enabled us through that engagement to work out what we should do for them. If they have that involvement and contribute to their projects, that helps adoption and makes a much better project."
Read next:  Virgin Trains CIO explains how he ensures adoption of new services
Lufthansa CDO Christian Langer
Lufthansa CDO Christian Langer says that new companies are currently challenging every element of the Lufthansa business - from the model of aircraft ownership to the aircraft itself to the ticket marketplace.
Lufthansa has responded in a number of ways. The airline has developed a predictive maintenance platform called Aviatar that analyses data from aircraft parts to continuously assess the condition of each component.
"We have close to 2,000 aircraft in the Aviatar who are constantly monitored," said Langer. "Every second we ingest something like 60,000 data points in our systems coming from all these aircraft in the air, parts in the workshops or aircraft on the ground. We combine all this data and build our models and are able to predict the future behaviour of this specific spare part."
The result showed how AI can give Lufthansa an edge. By combining the tech used by startups with the resources and experience of a major airline, the company can add fulfillment to prediction. "All this prediction is worth nothing without fulfilment," said Langer. "What does it help us if we can predict there's going to be a leakage if we don't have mechanics at hand who can fix it?"
First Central Group CIO John Davison
First Central Group CIO John Davison is augmenting the standard underwriting process with data analytics tools.
"The way the business works is you have an underwriting assessment of a risk and you perform a series of calculations," Davison told CIO UK. "When they're different, we have a team of people who do statistical modelling. We're using analytics and AI for that process."
"We continue to perform the standard, actuarial calculations that are done and the modelling that's done, and we then augment that with data enrichment machine learning to help us pick the right models."
FCG produces its own bespoke technology products that it can continually develop, such as Focus, a retail insurance platform that can capture and analyse data from quotes, bookings and claims in real time.
Davison gains widespread faith in data science by demonstrating its value, whether it's underwriting profits or making contact centres more efficient.
"That value can be more than just financial value," he says. "It can help the employees' working life and it can make our customers happier so our NPS scores [Net Promoter Scores] can go up. All of these things are barometers and fundamentally it's about being able to derive value from the information and demonstrate that that value exists."
Trainline CTO Mark Holt
Trainline now helps passengers plan their trips and travel through a host of analytics innovations, which CTO Mark Holt groups together under the banner of "bots".
Here, technological innovation is driven by a clear business imperative. "It's our customers who most benefit from our bots, whether by helping customers find seats on busy trains, helping them find the best prices, saving customers time by predicting the journeys they are likely to take," Holt told CIO UK.
The entire organisation has now adopted a data-driven mindset, a mentality that Holt believes every business should embrace this embrace to support its future growth.
"It's enabled the business to become a truly innovative tech company and an ecommerce leader," he says.
Serious Fraud Office CTO Ben Denison
Serious Fraud Office CTO Ben Denison told CIO UK that he turned to an AI robot to help the organisation review the more than 100 million legal documents it processes annually in pursuit of financial criminals.
"The robot helps us to identify material that is covered by legal professional privilege, which we can't use," he said. "It allows us to use technology to help identify this material and that makes the process much faster, and much cheaper."
In one of its highest-profile cases in 2018 concerning Rolls-Royce, the robot saved the organisation 80% of the costs of reviewing manually.
But it's not just time saving, the robot is able to increase accuracy too.
"It's not necessarily that the humans get it wrong, but if you've got 10 or 20 different lawyers making judgements about something, it's less consistent than if you have a robot doing it because you have one set of rules, one concept applied over and over again," says Denison.
Freshfields CISO Mark Walmsley
Freshfields CISO Mark Walmsley draws on his own experiences as a law graduate and a professional paralegal to understand the workings of the Magic Circle law firm and how to communicate with its lawyers.
"Personally speaking, I think the role of a really technical-only CISO is dying off," he says. "A CISO is about risk management and therefore the ability to identify risk, analyse it and then provide options to the board, means you're becoming much more of a trusted advisor.
"Having a background that's outside of IT or at least exposure and experience outside of IT is going to become increasingly important."
Read next: Freshfields CISO Mark Walmsley explains how he manages insider threats
Belron CIDO Nick Burton
Belron Chief Information and Digital Officer Nick Burton ensures that any new technology rolled out at vehicle glass repair company meets the needs of the business by focusing on the solution rather than the vendor.
This approach guided the selection of the three startups that were chosense for the 2018 Drive with Belron accelerator: Soft Edge, creators of a mobile app that can detect hail damage through AI image analysis; Bonobos, which analyses recordings of customer phone calls, and RightIndem, a system that helps insurers make instant decisions on customer claims.
"We didn't pick these ones because of the AI," says Burton. "We picked them because of the solution. It just so happened that machine learning of some sorts is key to what they do."
Read next: Belron CIDO Nick Burton applies AI across the vehicle repair business
City University CIO Claire Priestley
Claire Priestley keeps up-to-date with City University's aims and needs by sitting on the university's executive committee and meeting with City's business relationship team, which works with the academics in each school of the university.
The approach helps Priestley to implement the tech that staff and students need, from video recordings of lectures to collaborative working spaces built around smart screens.
"Essentially, at every level within the organisation there are connection points that integrate our work with the rest of the university," she says. "We always have an eye on the latest technology, but it's got to be fit for purpose right now and with our current teaching requirements. It is a continual balance."
Read next: City University Director of IT Claire Priestley describes how data can create personalised student experiences
Rolls-Royce CDO Neil Crockett
To understand how Rolls-Royce works as a business, the new CDO Neil Crocket took a trip to a factory in Singapore shortly after he joined the engineering giant.
Crockett watched the jet engines that power Airbuses being assembled, and learned how these powerful machines withstood incredible temperatures and air pressures to keep planes flying through the sky.
Their complexity and cost explained why the Rolls-Royce business model relies on long-term service contracts and showed there was enormous potential for predictive analytics.
"Ninety-seven percent of the faults found on our engines are automatically predicted," says Crockett. "By planning and understanding how our engines work, we have reduced disruption to our customers by 40% in the last 13 years, and we've reduced our maintenance burden by 30% since 2012."
Read next: Rolls-Royce CDO Neil Crockett drives data into engine design
Centrica CIO Mike Young
Mike Young has brought staff into his IT team from different areas of Centrica's vast business, who can add their expertise to the tech that is developed for the company. The current team includes a former member of the customer operations unit and an ex-field engineer.
"He has a level of pragmatism as well as the intellect and the astuteness that you get with the data scientist piece, so you get a complete package which works quite well when you've got problems you need to solve," says Young.
If you've got people that want to remain part of the Centrica story and they've got the aptitude and they're willing to try some of these new mechanisms in terms of planning and development, I think Centrica's very supportive in giving them that opportunity. It's just a change in the frame of your mind."
Read next: Centrica CIO Mike Young deploys data to drive energy efficiencies
Arsenal FC IT Director Hywel Sloman
Hywel Sloman dedicates a chunk of his working week to one-to-ones with the Arsenal FC C-suite and heads of department.
"This allows me to understand their needs/issues and to shape solutions to drive change," he says.
"One specific example would be the efforts to drive greater understanding of data protection and the impact of the club. This has involved work at every level, from my agreeing with my CEO the level of priority we should accord to this, down to my team training every single user as to the impacts of the DPA, and what it means for day-to-day behaviour.
"In areas where there is a lower appreciation of technology, this requires more time and closer relationships."
DVSA Director of Digital Services and Technology James Munson
James Munson maps out the future changes in the different business areas of the Driver and Vehicle Standards Agency by creating product backlogs for core services such as driving tests.
"Every three months, the executive team, the project executives and the service managers meet as a group to go through those service backlogs and understand what's coming in the next three, six, nine months, what moved at the pace we thought it would, what came quicker and what hasn't moved yet, and what potentially needs re-prioritisation," he says.
"Over the last two or three years, we've built up an agency-wide picture of how our services are going to evolve and change over time, which allows us to prioritise resources against what those services need."
Read next: James Munson explains new digital strategy at the DVSA
Ascential CIO Sean Harley
Sean Harley regularly visits each region in Ascential's vast business and every quarter leads an all-hands call that every staff member around the world can join. The strategy helps both Harley and his understand the organisation.
"That gives great insight and alignment across our global organisation, and we're very transparent about what our objectives are and what current activities are going on," says Harley.
"For me, being a successful CIO is about the people that you have within your teams and empowering them to be able to make their own informed decisions and not make decisions for them by making sure they've got the right enablement and the support from me at the same time."
Read next:  Ascential CIO Sean Harley on technology strategy and guiding media company through its successful IPO
Met Office CIO Charles Ewen
Charles Ewen links his IT strategy directly to the Met Office's overall corporate strategy, which helps him understand how technology can help the weather service.
"I spend at least 60% of my time and focus on business activities and have a full understanding of the wider Met Office such that I can effectively understand how technology can advance our customer experience, as well as corporate goals and objectives and how those corporate objectives should be influenced by technology," he says.
Read next: Met Office CIO Charles Ewen on how supercomputers forecast the weather
WS Atkins CDO Richard Cross
During his time at WS Atkins, Richard Cross would work closely with the company's leadership team to add the boardroom's voice to his plans for IT.
"We drive our digital strategy at board level, making sure that digital in its broadest sense is well understood - it's about more than technology - and that the case for developing new ways of working, business models and products and services informs our business strategy," he says.
"We work with the group SLT [senior leadership team] and OLT [operational leadership team] to explore what digital means for Atkins. Getting senior buy-in and engagement to develop and co-create an aligned view about Atkins' digital ambition has been essential.
Read next: Atkins CIO Richard Cross drives digital thinking with a startup mindset
Markerstudy CIO Dan Fiehn
Markerstudy moved to a federated IT governance model to give each local IT unit full accountability for application development and functional changes in their area.
"These teams possess a high degree of business acumen and are well placed to effectively support the varying businesses across the group," says Fiehn.
"These federated teams are ably backed up by a strong central function, which acts as an internal service provider to the group. The central team is a 24x7 multifunctional department that comprises operations teams, application support, project delivery, enterprise architecture, and IT financial management capabilities.
"The team also includes a number of highly specialised technical experts focused on emerging technologies such as machine learning and advanced algorithms."
RNLI Interim CIO Ian Golding
When Ian Golding took on the role of Interim CIO at the Royal National Lifeboat Institution, he was given an executive role to help him devise a new digital strategy. His position convinced him that the whole organisation should be involved in planning how tech is deployed.
"It was very positive that the RNLI allowed me to function in an executive role to understand how technology worked across the organisation and to find the surprising synergies," he says.
"We had some really deep expert data science analytics capabilities in the organisation and through various events realised that this would be much more effective if it were implemented organisation-wide."
Read next: How Interim CIO Ian Golding developed a digital strategy for the Royal National Lifeboat Institution
Copyright © 2019 IDG Communications, Inc.
Next Up: Check out these related slideshows