How UK CIOs are working with startups
The benefits of working with startups are ample as they can provide enterprises with a wealth of insights, emerging technologies, talent and agile working practices.
Over the past few years CIO UK has spoken to a selection of leading CIOs and other digital experts in the UK about how they're working with startups.
Here's what they had to say...
Read next: How to find and implement emerging technology as a new CIO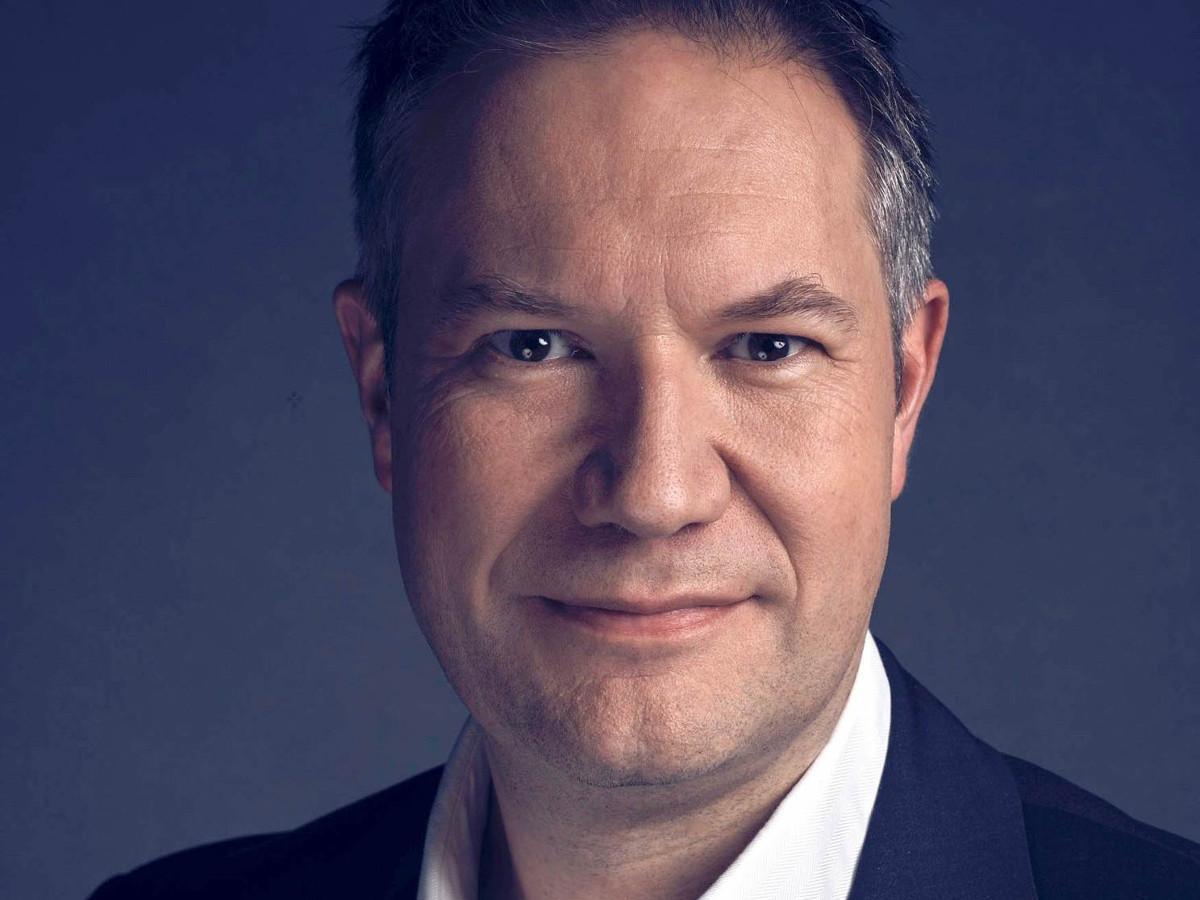 Andrew Jordan - Chief Product and Technology Officer, CWT
Appointed as Chief Product and Technology Officer at Carlson Wagonlit Travel (CWT) in May 2016, Andrew Jordan was presented with a company lacking in digital properties, afters years without digital transformation.
He recalled: "I'd come out of the media industry where people were using very sophisticated tools and technologies around creating great experience, particularly digital experience, and I came into this industry, and it was like the 1990s again."
In order to get the most out of his teams and promote innovation, Jordan divides teams into small focus groups, which act like startups. Each group is judged on results rather than methods.
"I think what's most important in that realm, is that you have a group whose job it is to look at it," he told CIO UK. "I did the same when I was at NBC and set up a kind of incubator there. If you try and give it to people when that's not their day jobs it just never happens.
"You've got to have people who are focused on tapping into the startup community, tapping into incubators and early-stage companies, trialling them, and seeing if there's something that we could either acquire or invest in. That's proven really with us. In fact, a lot of the price optimisation work that we've done came out of that unit."
John Gillespie - CIO, Amnesty International
In order to gauge how Amnesty International is represented in the media, CIO John Gillespie has partnered with London-based startup ASI Data Science, to measure sentiment analysis and improve media monitoring.
ASI Data Science has a fellowship programme which brings together PhD graduates and software engineers on a six-week programme covering data science, data engineering, applications and work on real-world big data problems.
"The success of the fellowship project far exceeded our expectations. The opportunity for Amnesty to experiment with data science in a low cost, low-risk way was perfect for us," Gillespie tells CIO UK.
Keith Little - CIO, Barclaycard
Barclaycard processes nearly half of the UK's credit and debit card transactions and CIO Keith Little is at the heart of this, tasked with developing new products while also retaining stability within the bank's critical IT systems.
Little manages a number of partnerships working on numerous projects, working with companies, academic institutions, and national research labs, as well as extensive partnerships with various startups.
Barclaycard's flagship innovation centre for fintech startups 'Rise' supports more than 40 companies in its east London 30,000 square feet office.
"We very much want to bring them into our environment and work with them," Little tells CIO UK. "We learn from them and they learn from us. Sometimes it ends with us getting together commercially, and sometimes we don't, but we still learn from each other. We're very much trying to create and nurture that innovative environment."
Shawn Edwards - CTO, Bloomberg
Bloomberg invests in startups through the Bloomberg Beta B2B venture fund, which brings in new capabilities from the likes of Textio, a system that helps recruiters tweak the language in their job postings, but the financial services company rarely acquires the startups it supports.
"Bloomberg is not really a company that goes and buys a lot of companies," says CTO Shawn Edwards. "We have in the past. We've done some big deals, but we don't acquire a lot of tech companies. We're organically growing, but we have used some of their startups that they have pointed us to, and used them as vendors. We've seen some really good talent from those."
Read next: Bloomberg CTO Shawn Edwards explains how data science is guiding the finance industry
Morag Watson - BP
BP's former Chief Digital Innovation Officer (now VP) Morag Watson searches for high-tech, low carbon startups that can create new business opportunities for the oil and gas giant. The company then invests in the most impressive ones through the BP Ventures venture capital firm.
"Normally, we invest to either accelerate a technology, because without our investment it wouldn't get to the use case that we could see for it, or because it would give us some business competitive advantage," says Watson.
Recent investments include Beyond Limits, an AI and cognitive computing company that helped the Mars Rover land on the red planet. The company could help BP due to the similarities between outer space and deepwater exploration, which BP needs to do around its rigs, but it also has wider potential benefits because the autonomous capability can be applied anywhere.
"Even if only 10% of what Beyond Limits does works for us, there could be a radical change in how we operate our businesses," says Watson
Read next: BP Chief Digital Innovation Officer Morag Watson on the future of oil
Alison FitzGerald - COO, London City Airport
London City Airport taps into the startup ecosystem to add emerging technologies to its operations. It was the first airport to work with Greenwich-based startup CrowdVision to provide camera technology to accurately measure passenger journey times, a company that has since attracted a number of further airport clients, including Heathrow.
"Because London City is a medium-sized business we have the advantageous capacity to adopt technology with relative ease which improves our airport, the business passenger experience, and sets a global aviation standard," says COO Alison FitzGerald.
"The airport is in close proximity to one of the most thriving tech communities in Europe. The talent to come up with new ideas is on our doorstep."
Read next: London City Airport COO Alison FitzGerald interview - Growth take-off
John Davison - CIO, First Central Group
First Central Group CIO John Davison looks out for startup partners that can augment the insurance group's systems and also keeps an eye on developments in the insurtech scene for inspiration.
"There is something to be learned from the insurtech startup community," he says. "Those business start because there's a need not being fulfilled and the way First Central views that is that there's a suite of opportunities that exist out in our market that other people are spotting that we think we're very well placed to take advantage of because we have got that heritage of great underpinning technologies."
Read next: First Central Group CIO John Davison explains how data science and AI are transforming insurance industry
Ajit Dhaliwal - Director of IT & Digital Transformation, Vodafone
Vodafone Director of IT & Digital Transformation Ajit Dhaliwal looks to local startups to find undiscovered tech talent that could boost Vodafone's business.
"We're doing a big insourcing drive to build digital capability in London and Manchester through partnerships with local startups to develop young talent with leading digital skills," he says.
"We're working with startups who basically are incubators for digital talent. They get digital youth in either from high school or apprentices, and they'll train them up in the basics, and then we look to offer them employment, and then training in-house with Vodafone."
Read next: Vodafone Head of IT Delivery on digitising the customer experience
Nick Burton - Former Chief Information and Digital Officer, Belron
Nick Burton, former Chief Information and Digital Officer at Belron, discovered startups that can bring value to the vehicle glass repair business through the Drive with Belron accelerator.
The firm developed systems to detect hail damage, analyse customer phone calls, and make instant decisions on customer claims. The trio of startups selected may share a focus on AI, but Burton always puts the product ahead of the technology when choosing which startups to work with at Belron.
"We didn't pick these ones because of the AI," he says. "We picked them because of the solution. It just so happened that machine learning of some sorts is key to what they do."
Read next: Belron CIDO Nick Burton applies AI across the vehicle repair business
Mike Young - CIO, Centrica
Centrica CIO Mike Young adds new capabilities to the energy giant by acquiring startups from around the world that specialise in the sector.
Recent acquisitions include Panoramic Power, an Israeli company that produces sensors that transmit real-time data from appliances, Neas Energy, a Danish energy management firm, and Restore, a Belgian demand response aggregator.
"You package that together, as we have done in Centrica Business Solutions, and you've got something that I think is pretty significant in the industry," he says.
Read next: Centrica CIO Mike Young deploys data to drive energy efficiencies
Hywel Sloman - Operations Director, Arsenal FC
Hywel Sloman, Operations Director at Arsenal FC, points out that working with startups may be a better option depending on the size of both the business and the project. "As a smaller organisation, we tend not to work with the bigger IT vendors, where we don't have the need for the size and scale they provide or the budgets to draw their attention," he says.
Startups' lack of establishment can mean they bring fresher ideas to the table. "I like to work with smaller, more nimble vendors who can work at the pace we need and can bring innovation and new ideas to us," says Sloman. "I am also very clear that innovation tends not to come from our industry, so I work hard to build relationships and get ideas from organisations outside football."
Sharon Cooper - Former CDO, BMJ
Sharon Cooper, former CDO of BMJ (now CDO at The Economist Intelligence Unit), commented on how established companies can help smaller startups to evolve. "I worked alongside our director of strategy on an approach to collaborative partnerships with startups, utilising our core brand strengths to facilitate growth for the startup."
Working with startups can be especially beneficial to companies that lack a grand scale. "We utilise a significant amount of open source software, which has reduced our reliance on large third-party suppliers, who often do not have the time to provide the levels of support that SMEs such as ourselves need. We are probably more aligned with a startup in terms of our tech stack than a traditional company."
Cooper says that when it comes to selecting companies to work with, values can be more important than how established a company is.
"When working with all of our suppliers we look for an alignment in terms of culture and values. We are a very values-driven organisation, which makes us focused on efficiency, effectiveness and the value of any service we buy. But we also look to the wider values of the organisation, what it stands for, how its staff are treated and how they treat each other. We've sought to build partnerships with our key suppliers, where they can understand what drives us as an organisation."
David Smoley - CIO, AstraZeneca
David Smoley, CIO at AstraZeneca since April, 2013, says, "Finally, we are really starting to tap into the startup community. We are working with many companies that didn't exist five years ago, who typically have developed their products with only cloud, mobile and usability in mind."
He notes the incredible value the company has gained from working with technology startups. "With the advances in cloud computing, this has enabled our business to tap into new approaches, such as deep learning for drug repositioning, machine learning for patient stratification, image recognition for digital pathology, advanced data compression for genomics, lightning-quick databases for mobile apps, smart wrangling tools for clinical data, new social channels for teams, influencer identification across social media and new IoT sensors alerting us to anomalies in our lab equipment before they break."
But there is still room for further partnerships with startup companies and innovators. "There are many other areas and learning from approaches that our R&D colleagues have explored in the past few years," says Smoley, "we are starting to explore opportunities to engage both inside and outside AstraZeneca using open innovation challenges."
Alex Farr - Former IT Director, Transport Systems Catapult
Alex Farr, former IT Director of Transport Catapult (now CIO at Strictly Education), noted the importance of supporting new innovations in tech. "Essentially, we act as an accelerator for startups while trying to speed up their time to market. In IT we are constantly having to reinvent our offerings to ensure we draw people in to use our centre."
For Transport Catapult, working with smaller companies is ingrained into the work culture. "SME and startups are extremely important to our organisation," says Farr. "We host a number of these and what we've been able to do is learn from them. Our company, despite its age, already has some deep processes, and what we've been able to do is learn from these companies and change the ways in which we work."
Amber Burke - CIO, Oxfam
Amber Burke, CIO at Oxfam, comments on how the charity selects partnerships with startups. "For our SME and startup companies, we look carefully at the product set, where it sits in the market, and how important it will be to Oxfam in order to gain a true understanding of the risk in using or continuing to use a particular product."
However, the charity also examines how a relationship with Oxfam would affect the startup in question. "We look at the importance of Oxfam to the SME and factor this into our risk evaluation – we do not want companies to be too dependent on us as a line of business."
Rachel Dunscombe - CEO, NHS Digital Academy
Rachel Dunscombe, CEO, NHS Digital Academy, spoke about working with local companies. "Much of the digital work I have done has focused on startups around Manchester," she says. "Part of the success has been in working with partners like Manchester Digital and The Landing in order to start a dialogue with these companies in our ecosystem."
She highlights the personal touch that is available when collaborating with smaller companies. "I've personally been out to meet them and taken technical architects to ensure they have a 101 of what the NHS technically looks like to ensure they don't waste time and effort."
Seth Profit - CIO, B&H Worldwide
Seth Profit, CIO of B&H Worldwide since April, 2014, says he values the work of smaller companies over larger, more established brands. "Based on the size of B&H, I traditionally use small business providers or startups. I find that they work harder for my organisation and the value they bring is superior to the larger organisations. However, we do use a lot of large IT company products (e.g. Microsoft)."
Startups can bridge the gap between B&H and mass market IT products. "To get support and the best out of a product we go back to the small business market to procure the product or service. This allows us to get the personalised service and they act as the middleman to deal with the large corporations, which can be very time-consuming."
Graeme Hackland - CIO, Williams F1 Team
Graeme Hackland, CIO at Williams F1 Team, says the decisions on which companies to partner with stem from the company's business needs. "A big part of my role is to acquire technology partners for Williams - BT for networking and communications, Avanade for digital application development, Symantec for IT security, Thales for cloud encryption technology, and Dtex for audit."
He also highlights the strength of startups in providing new technological innovation that bigger companies may not be able to access. "In 2016 I did attend a number of forums showcasing startups and seeking out technology the other F1 teams would not have access to. I believe this can give us a competitive advantage as we cannot simply outspend the bigger, better-funded teams."
Christina Scott - CTO, News UK
Christina Scott, CTO at News UK since February, 2016, has launched a startup lab in the company. "The ethos of the startup lab has been to ensure the lab is advantageous for the startups involved, while looking at innovations that complement the News UK businesses," she said.
"It helps with internal cultural change, with many different parts of the organisation working with the startups. At a time when the UK needs to scale its technology innovation, it's a great time for companies to work closely [with] and to support startups."
Chris Zissis - CIO, EMEA, JLL
Chris Zissis, CIO at JLL since April, 2013, notes the corporate property management and development company's interest in working with both larger companies and startups.
"The big traditional players have very clearly defined commercial frameworks," says Zissis. "They are preferred suppliers to us - we have long-standing relationships." Among them, JLL works closely with Microsoft, IBM, Cisco, NTT, Google and Verizon.
However, Zissis is also open to working with smaller tech startups. In fact in 2016, JLL partnered with Berlin-based machine learning and artificial intelligence startup Leverton, to accelerate automation of JLL's lease management operations and digitising of key processes. "That entire paradigm is very different when it comes to startups," he says. "Leverton has been a great learning curve for us and also a very good proposition in terms of what we are achieving and trying to achieve, but it was really hard work to get there."
But he advocates erring on the side of caution when choosing to partner with startups. "[You also have to consider]...do startups really have the capability to do what they say they can?"
Tim Price - Director of Technology, N Brown Group
Tim Price, Director of Technology at N Brown Group, the online retailer, since November, 2017, has worked with startups through the company's innovation accelerator. "We had 80 startups come back," he said. "The innovation team filter them and then we were on a Dragons' Den-style day, with 20 pitches, each lasting five minutes each, to the board and us - it's really exciting. That should help the startup to shape their products with what an enterprise like ours really needs."
"At the end of it, they've really come on leaps and bounds with their products and we get access to the earliest tech that we didn't even think we needed. Out of this we actually went with three partners. One was amazing - digitising fashion and samples."
Copyright © 2019 IDG Communications, Inc.
Next Up: Check out these related slideshows