Top project management tips for IT leaders
Project management is a critical skill for all IT leaders. Today, whipping serfs has been replaced with a range of advice on project management techniques and a range of project management tools.
Although managing a project can be a complex task, having a robust plan in place should help simplify the work for everyone involved.
Project management techniques are constantly evolving. Recently, the devops or 'agile' approaches have added a further string to the bow for businesses seeking to promote a cross-departmental approach to tasks.
Read on for our top tips on how to make your project is a success.
Read next: Best open source project management tools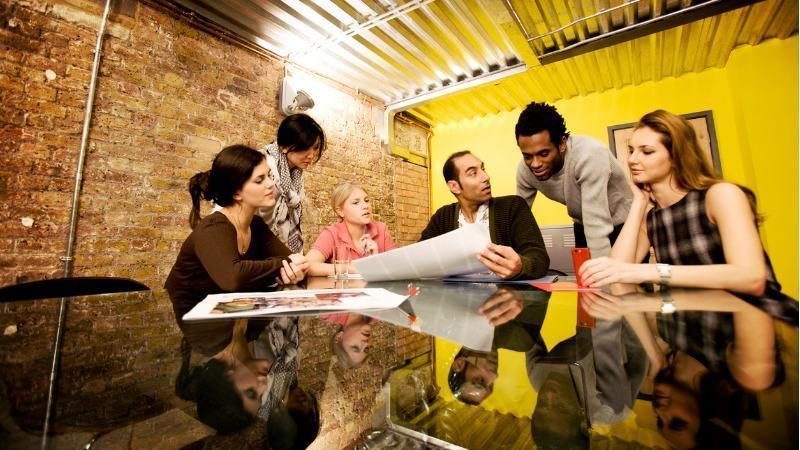 Keep a communication plan
One of the most critical steps in any project management process is communication. It is important to ensure that all communication lines are open, and everyone involved in the project is aware of each individual's role and who to report to.
This will bring all team members and stakeholders together on the same page regarding the project's strategy, objectives, and budget.
Make sure that communication is consistent and direct through the entirety of the project, to ensure that planning and delivery runs smoothly and avoiding confusion.
It is also advisable to create a status report for everyone on the project to see, including project information and updates for everyone to access through a Google Doc or other shared document.
Start planning
Work with senior management to devise a strategy for every project you work on as soon as it's been given the green light.
The planning process should involve laying out an appropriate time schedule for completing project milestones, in respect to the completion date for the whole project. When scheduling the project, it's wise to leave a week or so as a buffer, meaning that if a couple of deadlines are missed, the whole project is not delayed.
When you are planning, be realistic about how much time each activity will take, rather than being overly optimistic. It's better for morale to overreach targets rather than be constantly catching up.
Clearly define the purpose, how the strategy will achieve it, and whether you have the necessary capacity to realise the objectives.
It's also worth planning anything that could go wrong in the process - troubleshoot and identify the most likely causes of derailment. Then you can come up with ways of potentially mitigating these problems in the case that they do occur.
Set clear objectives and track their progress
Once you have chosen your targets, stick to them. Make sure the project has a clear scope and monitor the objectives closely at every milestone to ensure they're being followed. Sit down regularly with management to follow up as resources and priorities change.
Depending on the project, it might also be important to provide regular updates to clients too to keep them informed on your progress.
Leadership skills are essential to establish strategy and effective communication is needed to ensure the team understands and is on board for the duration of the project. Invite members of the team to contribute their thoughts on progress reports at regular meetings.
Create a detailed budget
Write a realistic budget and add some room for contingencies  - not everything will go according to plan.
Break down the costs for each category so you have a detailed picture of what you need to spend on. Update this regularly it and make changes as the project progresses, if necessary.
Build a strong team
Create a project team with all the attributes you need, in terms of both professional skills and character traits. Try to combine individuals that will complement each other, and identify any potential areas of conflict so you can avoid an unforeseen clash of personalities or work styles.
To align IT operations with the overall business strategy, John Gillespie, CIO of Amnesty, says it's essential they work in conjunction with the organisation's wider programme.
"In terms of internal structure, the key is the project management team, who are responsible for delivering change and who face off against the team running the wider transformation programme," he says.
Establish clear roles and responsibilities
Assess the project holistically and then set out the roles and responsibilities of each individual involved. Assign tasks based on different knowledge, experience, work styles or motivations to make sure the employee is a good fit for that particular role.
Make sure everyone understands what their job is and your expectations of them, and what you wish to be delivered within certain time constraints. Have regular catch ups with each team member so you are up to date with their progress and are on hand if anything goes wrong or if they require more support.
Give team members the chance to contribute their own ideas
Individual team members can make major contributions to project plans. These should be encouraged - invite the whole IT team and anyone else involved to provide input on the project and identify any concerns or potential changes.
This can both improve your project plan and boost the morale of your team by giving them a stake in the project and making them feel more valued.
Collaborate closely with the entire team and give feedback to individual members along the way, recognising what their contributions add.
Of course, ideas can only be taken on board when they align with the overall objective, time frame, and direction.
Know when an agile approach is suitable
Agile works well for delivering software products or services but is less suitable for business change projects with fixed deadlines within organisations.
"If you are told precisely what you need to deliver, and precisely when you need to deliver it - well, you need to use old fashioned dependency mapping and critical path analysis to work out how that is going to happen," says Matt Ballantine, the former head of IT at brand marketer Imagination and a CIO UK contributor.
On the other hand, a more open-ended, less clearly worked through project can benefit from contribution from different areas of the business, from people who can bring different areas of the expertise to the fore. This can result in creative problem solving and the delivering of innovative solutions.
Ballantine recommends that CIOs analyse which approach will work for each individual situation and understand when constraints are truly fixed and therefore unsuitable for agile.
Recognise common issues and take responsibility
Recognise when there's an issue that needs to be addressed. This can save a project before it's too late, or even improve it. It can also send a message to the team that you're prepared to be accountable.
Missing deadlines, changing goals, or running over budget are all sign that an aspect of the plan or project practices needs to be adjusted.
Don't persevere with a certain approach if it reveals itself to be problematic - the quicker it's adapted, the quicker the project can get back on track.
Plan for any problems you can forecast that may occur, and design a policy on how to escalate them. To mitigate against those you can't predict, monitor the progress closely and track it against key milestones. Remind team members when a due date is approaching to keep them on the right track.
Consider setting up a project management office
A dedicated project management office can manage the workload on projects in a single central unit that aligns each project to the overall business needs. A CIO will need to retain oversight, but can delegate individual responsibilities.
North of England P&I Group CIO Mark Aikmanhas a project management office that is responsible for the project pipeline and reconciling this with both the IT and business strategies at the marine liability insurer.
Lookers CIO Attiq Qureshiintroduced a project management office to manage the portfolio of change going through the UK's biggest car dealership. These range from rolling out video communications to customers to running property projects.
Remember the 'Project Golden Triangle'
Matt Ballantine says the concept of the Project Golden Triangle is part of Project Management 101. It consists of three dimensions: cost, time and specification.
"The idea is that for any project, some of these dimensions are likely to be constrained," he says. "If cost is constrained, then your flexibility comes from delaying delivery and/or reducing the specification of what is delivered. If time is constrained then you have to flex specification or spend more to ensure that you deliver on time.
"More commonly, two of the dimensions are constrained: in that instance your options become very limited - spend more, deliver late or under-specify as appropriate. If all three dimensions are constrained, the best advice to any project manager is to dust down their CV."
Copyright © 2019 IDG Communications, Inc.
Next Up: Check out these related slideshows