How CIOs can reduce IT costs at their organisation
These days almost every company has to be a tech company. But IT costs can be prohibitive, with research from Lloyds finding that this area accounts for 20% of a new business' expenditure - the largest proportion after property (25%).
A recent survey from Spiceworks found that 89% of organisations expect their IT budgets to increase or stay the same in 2019, and IT budgets in large enterprises are expected to increase. Despite this, more businesses understand the impact of IT spending and naturally are looking for the best options to save money.
IT spending can cover a vast range of areas including business applications, networking, IT personnel, end-user technology and data centres.
A more efficient IT setup will save time and money on maintenance and management that can free up funds for new projects and other business priorities.
Trimming down IT expenditure can also have the effect of streamlining and focusing IT strategy to make them more responsive to wider company aims.
Read on for CIO UK's advice on how to reduce your IT costs.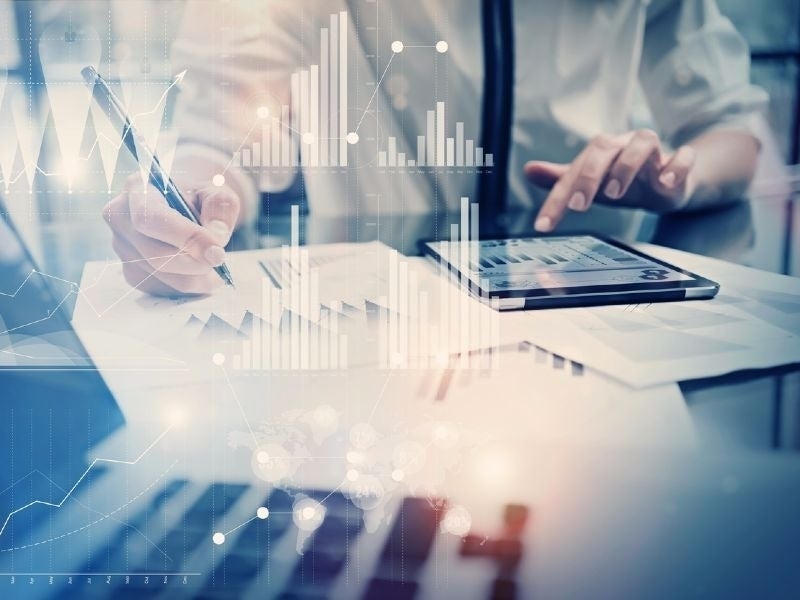 Analyse your current IT setup
Given the rapid pace of change in the IT sphere, it's important to keep reviewing your current IT plan and expenditure to ensure you are operating in the most efficient manner.
This will involve regularly analysing your current setup and deciding whether it is working in the most proficient and cost-effective way.
Audit the current costs and compare your existing methods with others on the market to evaluate whether there is a better value alternative out there that could replace it.
Understand how software is being used in your organisation and whether swapping to a cheaper license supporting fewer features would be sufficient for your IT needs.
You could perhaps consider scrapping some utilities altogether if they're ineffective or their function is fulfilled by another tool.
Instead, you could consolidate your existing software and services among the fewest vendors possible. One such area of potential reduction is your computing and storage capacity - if you're not maximising it, consider reducing your allowance.
Use cheaper hardware
Depending on the use case you might be able to kit out your company's hardware with cheaper options than the top of the line or latest and greatest.
Configuring your setup correctly and buying the tools for the appropriate uses can go a long way further than splashing out on the most expensive hardware.
You could also find some powerful budget PCs if you shop around, including refurbished options.
Consider independent support services
Making the shift to an independent support service provider is a strategy which can lead to cost savings.
It reduces the typically high vendor support charges and eliminates the need to pay expensive charges for forced upgrades - and could also reduce the pressure of being tied to make payments based on the vendor's schedule.
A lot of independent support providers also tend to offer value-added services like security support and performance tuning at no extra cost, so organisations can gain extra benefits if they choose wisely.
Align expenditure with business strategy
Think about aligning business and IT needs, and modifying systems to suit immediate organisational objectives.
If you are looking to reduce costs, you should prioritise IT expenses which are essential for the business in the short-term, and postpone costly IT-related activity that is more geared towards long-term outcomes or simply isn't critical to the organisation.
These can be budgeted for as business resources allow.
Those deemed essential in the short term should support an important near-term goal for the business, lead to lower costs, or negate risk of damaging operations.
To do so, you will need to engage in cross-departmental evaluations about business objectives and the best way to support these from an IT perspective.
Manage your current contracts
Continuously tracking and evaluating your current contracts with vendors offers the opportunity to standardise systems and maximise the use of current resources.
Attempt to renegotiate current contracts if they're not providing sufficient value.
Companies will often offer discounts rather than risk losing a customer, particularly if you consolidate your software with the same vendor.
Collaborate with the finance department
CIOs can collaborate with finance departments to gain advice and insight on better financial management. Off-site training, peer observations and lunches are informal ways to facilitate collaboration with the goal of helping CIOs spread IT spending further.
Trainline's CIO Mark Holt said in his 2017 CIO 100 response that he, "works with the financial team to create a top-down view of the growth that we expect to see from each product in the next two to three years."
Consider the cloud
Cloud computing will save you money on the capital costs of in-house IT servers and network equipment, and replace them with operating expenses - it's often cheaper to rent than to buy.
It also reduces the effort and spending of setting up and maintaining servers and can make it easier to add further capabilities.
Do a detailed investigation of different cloud platforms before selecting whose price and functions align most closely to your organisation.
Richard Orme, CTO of Photobox Group, explained to CIO UK his organisation's decision to move to the cloud. "The reason for us deciding to migrate to the cloud was fundamentally to do with the fact that we were starting to hit the edges as to what we could do, in terms of storage."
"We were starting to reach a point where we were spending a lot of time just maintaining the hardware and the equipment within the data centres that we had. That really then takes us away from the investments that we like to make, and the customer journeys, and the ability to innovate in the physical product space."
Upgrade equipment
When it comes to resources, CIOs should look to see if there are possible upgrades to be made before purchasing brand new equipment.
Choosing to lease equipment rather than buy outright often means the opportunity to upgrade after a certain point is built into the contract and provides an easy means to stay up-to-date with IT resources.
Greenpeace UK Head of IT Andrew Hatton told CIO UK, "I am trying to make sure we buy devices that will last and can be upgraded. This is increasingly becoming a challenge and something we have started to campaign on externally - about the life cycle and the environmental cost of digital tools."
Explore other technologies
Keep an eye out for new technologies that can be exploited to both save money and benefit the business in the long-term.
Increasing automation of various parts of the business can provide a way to keep costs down. Opportunities to automate can cover a wide range of IT functions that would otherwise have to be handled manually. These can include scheduling work, monitoring and maintaining systems.
Using productivity boosting programme such as collaboration tools can also lead to a more effective workforce, and save money in the long-term.
Virtualisation is another strategy can reduce the number of servers needed by using lightweight and portable containers.
And open source software is another easy way to save money, also guaranteeing faster fixes and improvements by the community of developers that support it.
Restructure your workforce
Support your team, making sure they are satisfied and that their workload is manageable. This will help reduce turnover and save money on recruitment and training new members of staff.
Consider DevOps and Agile practices that can drive efficiencies by emphasising collaboration over silos and encouraging cross-departmental exchange of information.
Replacing departing staff with more junior new recruits, establishing an internship programme and looking first to hire new graduates can save money and also be a sure way to discover new talent, ensuring new staff grow alongside the company.
If you only need IT staff on a part-time or ad hoc basis, contractors could prove a cheaper option than permanent staff.
Start small
Often businesses can get distracted by the allure of emerging technologies and be tempted to go big when it comes to IT solutions. However, smaller changes such as reducing utility bills, upgrading equipment and moving to a paperless system can still make meaningful differences to a business.
Brussels Airlines, Trainline, Blackpool Teaching Hospital NHS Foundation Trust and Greenpeace UK are just some of the organisations who have made small changes with a lasting impact on their operating strategies.
Blackpool Teaching Hospital NHS Foundation Trust CIO Steve Bloor said in an interview with CIO UK, that the organisation aims to go paperless which will improve patient care and IT reduce costs.
"We want to not only gain more efficient patient care by using the most advanced patient record available but at the same time achieve value for money, through an open and collaborative roadmap for ongoing software development.
"Open source will lower the costs of ownership, which will give us the flexibility with how we develop the software in going forward," he said.
Continuously monitor and reassess expenditure
Monitor your systems closely to ensure changes can be made as soon as necessary. Increase financial transparency to better understand specific costs.
Consider publishing a monthly report on your expenditure and the impact of any cost-cutting measures implemented the previous month. This gives you the chance to reassess the IT setup as it changes and offers evidence of any new opportunities for potential savings.
Copyright © 2018 IDG Communications, Inc.
Next Up: Check out these related slideshows