How UK CIOs are creating a startup culture
Long-established companies are more likely to enjoy stability, fat profits and a bigger market share. But size breeds sluggishness when it comes to innovating or pushing through structural or cultural change.
It makes sense then, that at times, titans of industry might look a little enviously at their smaller, nimbler startup compatriots who can adapt rapidly in response to consumer or workplace trends.
So how might large organisations foster a little bit of startup magic in their offices? From partnering with the organisations themselves to trying to introduce a startup mentality at home, here are some CIOs aiming to sprinkle a little startup gold dust on their operations.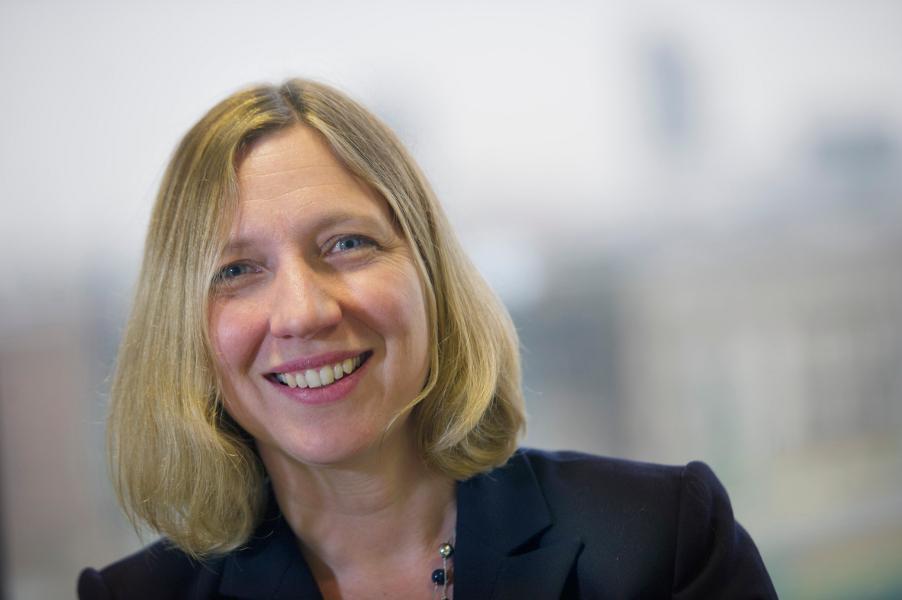 News UK CTO Christina Scott
CTO Christina Scott says that at News UK, pioneering a digital culture is also about encouraging radical innovation. The organisation aimed to pioneer a startup mentality with theinnovation lab initiative launched in 2018, a four-week incubator programme which included six startups.
Scott said that large enterprises can learn a lot from open dialogue with the right startups.
"I think for a long time we've been struggling with really looking at innovation within the company," she said. "It's really hard when you have lots of teams who are just focused on the day-to-day and I think it's really hard for those same teams to really think out of the box, and as much as you want to give the teams that opportunity, you kind of need to break them out of that cycle."
Atkins CIO Richard Cross
Atkins has drawn inspiration from startups, taking the agile approach of build, measure and learn, which has led to increased revenues and improved margins. Staff can now work anywhere at any time by using cloud-based technologies and support services to reduce waiting times.
"A lighter touch governance is in place to fund experiments and incubators, based on two-week sprints designed to validate hypotheses around technical feasibility, business viability, and customer desirability," says Atkins CIO Richard Cross. "With failing fast as an underpinning principle, rapid decisions are made to ensure that teams can progress at pace, pivoting where needed to build out the products and services that will add the most value."
The use of emerging technologies is supported by an Atkins digital incubator that generates ideas, products, services and business models using lean startup tools and techniques. It's currently incubating an Internet of Things tool for retrospective sensoring and asset monitoring of legacy buildings.
Barclaycard CIO Keith Little
Barclaycard processes nearly half of the UK's credit and debit card transactions and CIO Keith Little is at the heart of this, tasked with developing new products while also retaining stability within the bank's critical IT systems.
Barclaycard's flagship innovation centre for fintech startups 'Rise' supports more than 40 companies in its east London 30,000 square feet office.
"We very much want to bring them into our environment and work with them," says Little. "We learn from them and they learn from us. Sometimes it ends with us getting together commercially, and sometimes we don't, but we still learn from each other. We're very much trying to create and nurture that innovative environment."
Belron Head of Digital and Innovative Technology Nick Burton
Belron Head of Digital and Innovative Technology, Nick Burton, is looking to partner with startups and entrepreneurs in a new global accelerator programme to improve operations and the customer experience for the Autoglass parent company.
The glass repair and replacement company ran a 12-week startup accelerator programme alongside investor and innovation partner L Marks to fast track the growth of startups who will be able to help Belron innovate in a series of areas the business considers key to its strategy.
"Our team is looking forward to learning how entrepreneurs think and approach problem solving, which will challenge us to think and act differently," Burton said.
"And by giving these startups unparallelled access to our brands around the world, along with education and investment support, we can help them accelerate their businesses too."
Addison Lee CIO Ian Cohen
However, some CIOs offer caution in the face of startup evangelism. "Connecting with something you are very passionate about is really, really important - rather than doing what people think you should be doing," says Addison Lee CIO Ian Cohen.
Cohen has been critical of the idea of 'startup way' and of organisations that have specific aspirations to behave like a startup in their culture and thinking.
"There is no startup way," he said. "Every one of these companies is different. Now, many have some defining characteristics - typically centred around a strong sense of passion and purpose - but the way they execute is unique and individual. Actually understanding how a 35-person company becomes a 100-person company and maintains that sense of purpose is something I want to emulate in my new role.
"That doesn't mean I'm recreating a specific 'startup way' inside the organisation I've just moved into, but there are certain characteristics and behaviours I'd love to take back into this role."
Copyright © 2019 IDG Communications, Inc.
Next Up: Check out these related slideshows