How CIOs are reducing business IT costs
The race for business transformation may get most of the headlines these days, with CIOs having to constantly focus on completely transforming their infrastructure and embedding new technology to keep up with the pace of change.
However, IT costs remain a major challenge for businesses of all sizes. IT spending can cover a range of areas from business applications to networking and end-user technology, and with the rise of software-as-a-service (SaaS) costs aren't as simple to track as they were when you had 'one hand to shake'.
Here are some ways a wide range of UK CIOs have helped to cut IT costs in their organisations.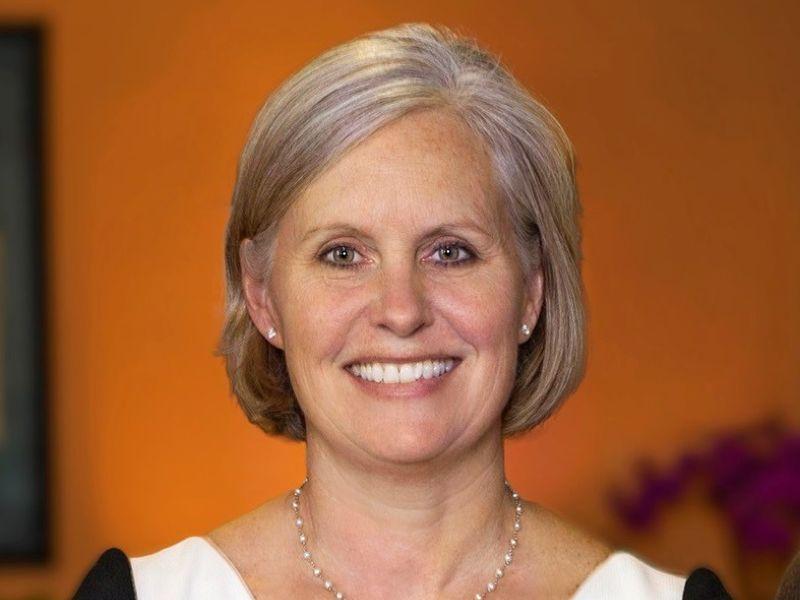 Be more agile - Jane Moran: CIO, Unilever
Consumer goods giant Unilever had adopted the Agile squads model as pioneered by web companies like Netflix and Spotify. Bringing together her IT team with business partners and third parties into pods has not only helped the organisation work more effectively, but has also streamlined costs.
Unilever CIO Jane Moran told CIO UK in 2018 the more measurable benefits of this approach have include significant efficiencies and cost savings, saying that it has helped remove about one-third of her costs over the last three and a half years. In short, the IT function is able to do significantly more with less by orienting around platform teams and moving to continuous development and continuous integration.
"Balancing costs, service efficiency, as well as growth and disruption is challenging but also presents huge opportunities, which is part of what makes this role so interesting and rewarding," she told CIO UK.
"Our technology organisation is an exciting place to work." she said. "The IT team are at the cutting edge of how we solve challenges and grow our business."
Spread responsibility for costs - Chris Zissis: CIO, JLL
To save from costs piling up within IT it is a good idea to spread responsibilities across different areas of the business.
Chris Zissis, CIO at JLL told CIO UK that the organisation's new strategy breaks down technology, data and digital, and spreads responsibility across domains.
"There are certain things that sit purely within our domain. But a long time ago we moved away from everything needing to be controlled and managed through a single stovepipe.
"We're no longer a department focused business. The concept of departments, or the concept of the IT team, is something that has petered away," he said.
The new strategy also focuses on investing in technology to add value and revenue, opposed to just being placed as a back-office cost. Technology decisions are no longer just handled by IT functions, but instead shifted to other departments to emphasise the value of products and services.
"The idea here is, whatever we do has to generate value," Zissis said. "It's also changed the culture of our organisation. A lot of the costs of our investments now are business costs, and the accountability sits with the business. Which has been my one of the achievements I feel strongly about.
"That has changed the way we are perceived; we're not just people who implement stuff for the sake of implementing stuff. We do things to drive value. And we are accountable for ensuring that that value is generated, but we're not accountable for making sure that that value is adopted and implemented across our markets, and our clients - that sits with our business," added Zissis.
Choose the right tools - Chily Fachler: CIO, Steinhoff UK
Customer experience and a concise business strategy are equally important when considering driving innovation within an organisation, according to Steinhoff UK CIO Chily Fachler.
Since joining the furniture retailer, Fachler has moved all staff over to Office 365 and Sharepoint, embraced Skype for videoconferencing and social tool Yammer.
Fachler said that the company is saving thousands of pounds a month on travel costs through Skype usage and the Polycom videoconference suite, while Yammer had an "80% take-up in the first week" thanks to some early championing by the CEO. The suite of Microsoft tools support his strategy to embed digital thinking across the company.
"That really is about getting to a point where digital almost becomes irrelevant because it's so entrenched in everything that we do that it's not a separate thing," he says.
Don't be afraid to restructure - Sarah Haywood: CTO, Carlsberg
Considering what areas of an organisation may need restructuring is the best way to tackle business transformation. That's according to the chief technology officer at Danish brewer Carlsberg, Sarah Haywood.
She took this approach when replacing Carlsberg's legacy MLPS network with a hybrid network that combines Tata Communications' IZO Internet WAN and Global Virtual Private Network and an IZO SDWAN that supports the company's operations in 130 sites across Western Europe.
"From a business standpoint, they're getting much better service, better response time and a reduction in cost," Haywood tells CIO UK.
"And then on top of that, we're laying this digital foundation that's allowing us to future-proof our landscape so that we can embrace new business models, whether that's working with our consumers, our customers or our employees," Haywood adds.
Go cashless - Jonathan Conn: technology director, RFU
One of the first steps that the Rugby Football Union's technology director took on the organisation's digital transformation was going cashless.
It has helped in a number of ways, in terms of both customer experience and operations costs within the organisation.
"Cashless helps speed up the transaction and therefore helps us mitigate against the queues to give a better experience," says Jonathan Conn, technology director at RFU.
"It also helps us minimise the need for high risk and expensive operations in terms of moving money around the venue.
"The key thing is that when you're dealing with hard cash, when you come to reconcile at the end of the day, it's been too easy to be quite a bit out and not really have a clear explanation. Now we can monitor all the tills and all the transactions in real time and the reconciliation of a match day can have almost pinpoint accuracy in real time. We can know exactly where we are and how we perform."
Copyright © 2019 IDG Communications, Inc.
Next Up: Check out these related slideshows