How leading UK CIOs are approaching blockchain
Blockchain is slowly but surely transforming from underpinning digital currencies such as bitcoin, to having viable applications across all industries. It can loosely be described as a technology that creates an immutable, shared and distributed ledger of data.
Government, healthcare and financial services organisations are all particularly interested in its hyper-secure ledger capabilities, and the technology is being eyed to deliver greater efficiencies in areas involving payments, data storage and digital assets.
In early 2018, CIO UK identified blockchain as one of the main technologies that CIOs were looking to invest in. A number of CIOs and COOs including Save the Children CIO Karl Hoods, Lloyds of London COO Shirine Khoury-Haq and London City Airport former COO Alison FitzGerald have explored blockchain for further opportunities in their organisations.
Here, we offer insight from leading UK CIOs and tech leaders on how they are embracing blockchain to help improve their digital strategies.
See also: What CIOs really need to know about blockchain.
Additional reporting by Hannah Williams.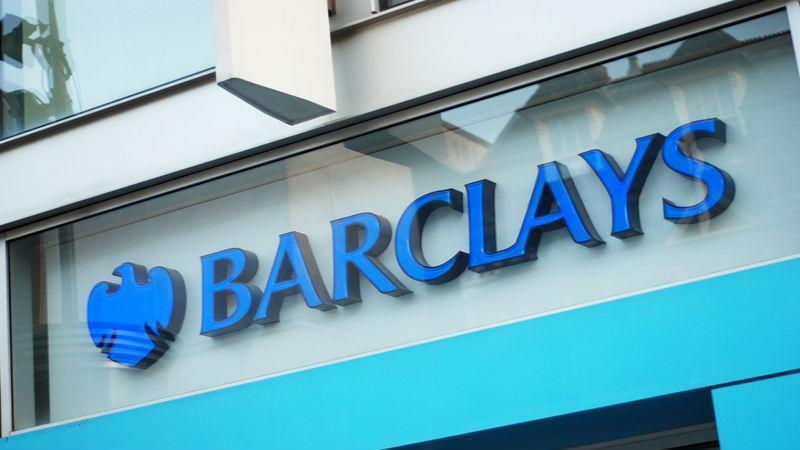 Keith Little, CIO at Barclaycard
Barclaycardis one UK banking firm that has delved into adopting the emerging tech of blockchain.
The multinational payment services firm partnered with Utah-based startup Evernym in December 2018, on a project involving self-sovereign identity (SSI).
SSI is a form of digital ID that can be stored securely on blockchain. Barclaycard is currently focusing on blockchain to investigate new forms of transactions.
Not only that, but it is also investing in IoT and machine learning for new payment systems and fraud detection use cases.
"Because creating those seamless payments journeys becomes so important, how they're integrated as part of their products is becoming more and more key," Keith Little, CIO at Barclaycard tells CIO UK.
Read more: Barclaycard CIO Keith Little reveals partnership strategy
Stuart Birrell, CIO at Heathrow Airport
Heathrow Airport recently launched a new IT operating model, with CIO, Stuart Birrell, responsible for the redesign.
The idea was to innovate to stay ahead and mitigate potential issues, while also setting the groundwork to use new technologies and digital services. This included an early example of a blockchain-based digital identity system.
"When you're dealing with a quarter of a million passengers in a day, if you suddenly have a problem, it can spiral out of control very, very quickly, as we've seen with some of the big incidents we've had historically, so we make sure we have contingency plans and mitigations designed into both the technology and the business plans," says Birrell.
Read next: Heathrow Airport CIO Stuart Birrell's new IT operating model delivering digital workplace and business innovation
Dr. Michael Gorriz, Group CIO at Standard Charter Bank Group
Banking and financial markets have found blockchain technology to be extremely beneficial to its customers, as it can help prevent fraud, make secure payments and add changes on trading platforms.
Standard Chartered Bank Group CIO Dr. Michael Gorriz recently spoke to CIO UK about how he is exploring a number of initiatives involving the technology. That includes, the power of blockchain to improve the client onboarding process to enable the bank to "recognise and verify identities of clients in a reliable and fuss-free way."
"Blockchain allows entities that are independent of one another to rely on the same shared, secure, auditable source of information - we're using coding experiments to influence the customer support strategy," Gorriz said.
Jane Moran, CIO at Unilever
Nestle, Walmart and Unilever are just some of the food organisations that are planning to use blockchain to help trace food contamination.
Blockchain could enable food and goods suppliers to maintain a digital record of transactions and source information about the origin, condition and movement of food. The use of blockchain will see a reduction in food contamination while also improving food safety regulations.
Speaking to CIO UK as part of the 2017 CIO 100, Unilever Chief Information Officer Jane Moran said a key strategic aim for next year is to pioneer technology such as the blockchain to drive competitive advantage for the organisation.
Adam Gerrard, CIO at Yodel
The use of blockchain within transportation and distribution industries can help improve data flow by storing and managing information all in one place.
YodelCIO Adam Gerrard is encouraging his team to look for further opportunities for blockchain and other cutting-edge technologies at the delivery service business.
"I think we have to keep close to what the market is doing but also to the technology providers to see what new opportunities are out there," he said. "But also, AI, blockchain, and we don't know exactly which ones will be next in terms of transformative technology, but we need to be close to the curve when it happens."
Mayank Prakash, Chief Digital & Information Officer at Department for Work & Pensions
According to IBM, 14% of government institutions expect to develop blockchain for 2017.
Government organisations are using blockchain to prevent fraud, help with the registry of citizens while also improving authentication.
Minster of the Cabinet Office Matthew Hancock announced the government will be looking at blockchain technology to help improve the efficiency of taxpayer money distributed as grants to help with research and innovation.
"Blockchain has the potential to revolutionise the exchange of data between departments and for all financial transactions through simple, high-performing and secure methods," said Chief Digital and Information Officer Mayank Prakash of the Department for Work & Pensions.
Shirine Khoury-Haq, CIO at Lloyds of London
One of the first industries to adopt blockchain was the financial sector with the technology speeding up and simplifying cross-border payments. The majority of banking systems are built on a centralised database, meaning all information is stored in one place - potentially making them more prone to cyber attacks.
Lloyds of London COO Shirine Khoury-Haq told us at the CIO Summit 2017 that she thought blockchain and AI were the emerging technology trends that would have the biggest impact on Lloyds and the financial sector.
Khoury-Haq added that she regularly engages with fintech and insuretech companies to bring new ideas to the issues they are trying to solve, such as security, with the target operating model (TOM), research and innovation team exploring developments which might affect how the market works in the future.
"TOM has delivered three blockchain proofs of concept to provide better information about how the technology works and identify potential applications in the market," Khoury-Haq said.
"It has also sponsored a study into the potential application of smart contracts in the London wholesale insurance markets in order to streamline processing, slash costs, improve the client experience, reduce risk and deliver new products."
Karl Hoods, CIO at Save the Children UK
Bitcoin is an example of cryptocurrency, virtual money not linked to a government or central bank, meaning blockchain is a new type of ledger for transactions that is maintained by users of the system rather being controlled by a single authority.
Charity organisations are experimenting with the technology to show donors what impact their money makes.
Save the Children'sCIO Karl Hoods is keen on blockchain with the charity organisation in collaboration with their child safeguarding director developing a proof of concept called 'the humanitarian passport', which will enable Save the Children UK to "respond quicker in deploying staff during emergency situations," Hoods said.
Alison Fitzgerald, COO at London City Airport
Blockchain could play an important role in the transportation sector, including in driver and fleet management - for example, allowing drivers to add their own data, such as times on and off duty, as well as road conditions and the loading of a vehicle.
Marine Transport International claimed to have deployed the world's first public blockchain technology for global shipping in 2016, to join the dots and get a wider view of its supply chain as well as to speed up the distribution of data between different parties.
Airports using blockchain will allow passengers to pass between airports and borders easier as well as receive live updates on the journey.
Last year, British Airways, Heathrow and Geneva airport conducted research on blockchain and the use of smart contacts for a shared control of data in a secured manner. It was used to resolve ongoing issues with flight delays with passenger apps, airline agents and websites having different information on a flight's arrival or departure.
Meanwhile, CIO 100-listed organisation London City Airport is planning to develop blockchain for "full automation of passenger processing," according to COO Alison Fitzgerald.
See also our sister title Computerworld UK for how could blockchain be used in the enterprise.
Rob Harding, Chief Operations & Technology Officer at Capital One
As blockchain can be used to secure recording, storing and transferring of data it can make the operational processes safer and more efficient.
Capital One'sChief Operations and Technology Officer Rob Harding has looked at blockchain personally with the banking organisation having made an investment alongside Visa and Fiserv of $30m for a Blockchain startup chain in September 2015.
"I think it will play a part; one of the interesting avenues for it, is how a ledger-type data layer could help unify a lot of customer transactions - that's something I've investigated personally as a side project," Harding said.
Giles Baxter, CIO at Arthur J. Gallagher & Co
According to PwC, 56% of insurance organisations recognise the importance of blockchain.
Blockchain offers cost reduction, legal certainty and revenue growth for insurance firms. What's more, blockchain can save time and money for insurers by automating the claims process.
"We remain curious and watchful around emerging technologies. More and more are experimenting with blockchain in financial services, for example, and we remain watchful until the time is right for us to join as a fast follower," said Arthur J. Gallagher & Co's CIO Giles Baxter.
David Smoley, CIO at AstraZeneca
According to IBM, 16% of the healthcare sector expects to deploy blockchain by 2017.
Blockchain in healthcare can help improve patient health care systems by deploying electronic patient records, setting up clinical data as well as storing and managing information securely.
Pharmaceutical firm AstraZeneca is looking to develop blockchain technology to open up opportunities in "asset tracking and fraud detection" to offer insight into digital health says David Smoley.
Copyright © 2019 IDG Communications, Inc.
Next Up: Check out these related slideshows