How UK CIOs are using automation
Although automation is a buzzword in the tech industry, with most organisations looking to streamline and speed up processes, and lighten the workload for employees. Indeed, this is a central tenet of the dominant 'devops' methodology sweeping through the industry at present.
Automation is a theme that CIOs often touch upon when speaking to CIO UK, so we've rounded up some of the ways in which IT leaders are approaching automation within their industry.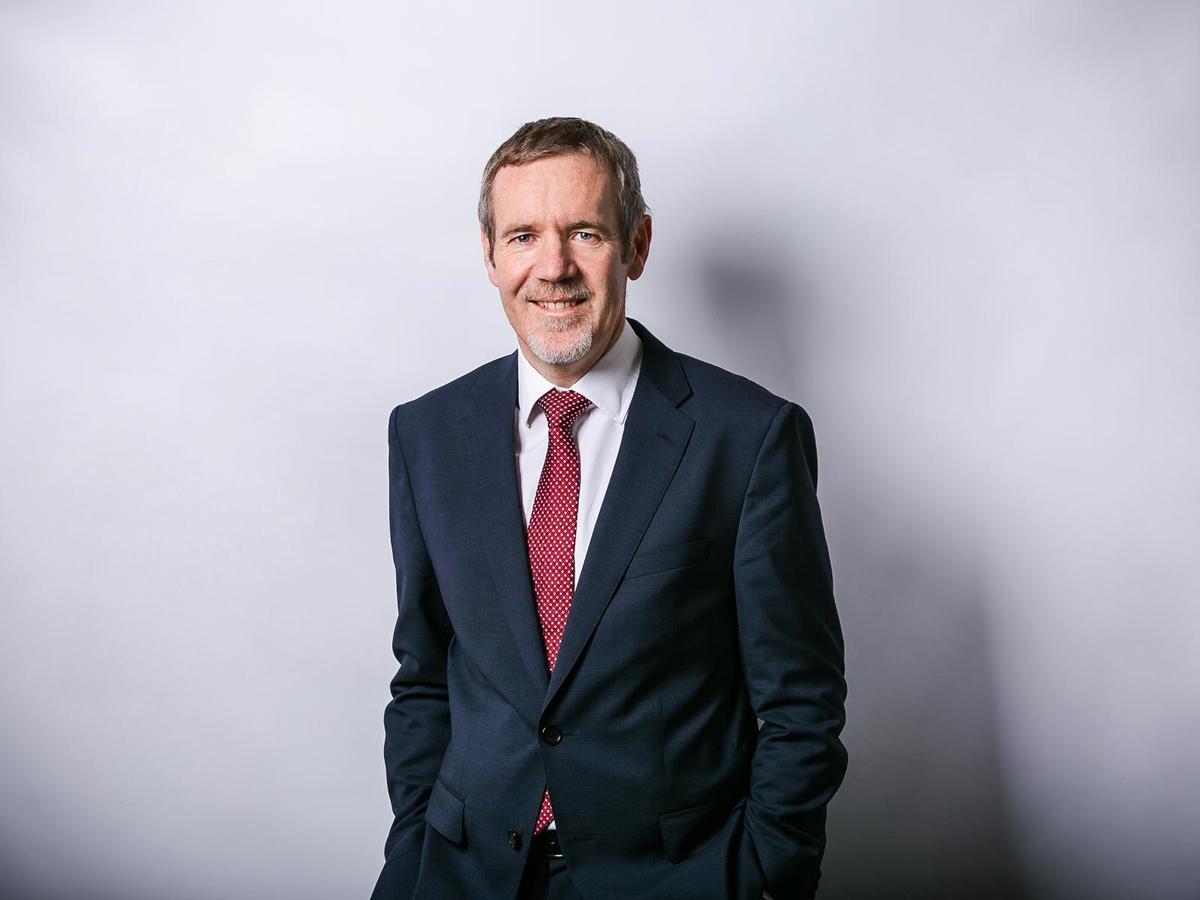 Scott Petty, Vodafone CTO
Writing exclusively for CIO UK earlier this year, Vodafone CTO Scott Petty detailed how Vodafone had been able to improve the pace and frequency of delivery of its services through automation: "By automating tasks that used to be done manually, simplifying our work processes, and making use of collaborative tools, we've been able to work much more efficiently, while freeing up our engineers to work on projects that can add more value to our customers."
Petty explained that it used to take a long time to test the functionality of new capabilities as testers had to go through each step of the process and manually input information one field at a time. Now, Vodafone's developers can write code so that these tests can be completed automatically, cutting testing time down to just seconds.
"We're seeing a new engineering culture take hold, one that recognises the value of autonomy and individual initiative," he said. "It's gaining real momentum across the business."
Nick Giannakakis, British American Tobacco CTO
Although Giannakakis has only been in his current job role since February, he has already started to take charge of British American Tobacco's (BAT) global technology strategy and digital transformation programme.
A big part of that strategy is automation and how it can be leveraged to improve BAT's business strategy and deliver greater value to its customers.
"As a very big conglomerate, we used to be very good at harmonising our processes," Giannakakis told CIO UK. "We need to go one step beyond that to fully automate where we can. And we do that by using – for example – state of the art robotic process automation. This robotic process automation helps us to move from harmonising and optimising processes to the next level of simplification."
William Hewish, Pets at Home CIO
William Hewish was appointed CIO of Pets at Home late last year. Before that, he was CIO at United Utilities and spoke to CIO UK about how automation is going to affect all areas of the FTSE 100 business – and having witnessed tens of thousands in manual hours saved believes one of the key benefits is enabling people to do more 'value-add' activities.
"Automation comes from automating the plant in the same way that you would automate a factory, and that's where operations technology and the Internet of Things come into play," he said. "But there's also back-office automation. We're on a programme right now of rolling out robotic process automation (RPA) and we're taking tasks that are very manual, very people-intensive, and automating those using robots. That's been really successful."
Matt Harris, Head of IT at Mercedes-AMG Petronas Motorsport
Matt Harris sees automation as potentially playing a huge role in improving job satisfaction.
"You try to eliminate as much as possible those mundane tasks - there's not many people who want to go to work and do the same job day in, day out, all day, every day," says Harris.
He says the company works with the likes of Tibco, Pure and HP to minimise the volume of 'daily churn' populating employee's schedules, and instead freeing them up to focus on more challenging and enjoyable tasks.
He sees automation as essential for compressing time-consuming processes. He uses the example of transforming the process of a department requesting a new set of virtual machines - which at the moment could take up two weeks - to a couple clicks of a button and a wait of just an hour.
Dominic Howson, Hovis IS Director
In collaboration with the Hovis CEO, Howson developed a new robotic process automation system that carries out IT access tasks such as creating accounts in Google and Windows, and is beginning to master data transactions. It could also soon be extended to other Hovis services in the cloud.
"It improves reliability and quality and they run 24/7," says Howson. "You can just schedule them doing all sorts of different work. I've already got a pipeline of stuff to get done in robotics next year, particularly in finance and HR."
Unilever CIO Jane Moran
Unilever CIO Jane Moran spoke about turning away from a project based approach as integral to starting the ball rolling on automation. "We've had a fundamental shift in how we work, from simultaneously running a large portfolio of projects, to focusing on about 30 key strategic technology platforms."
These platforms are oriented around business capabilities such as supply-chain, digital marketing, HR and the technologies which support Unilever, she said.
The CIO noted how robotics and robotic process automation "is really taking off", having started looking internally at IT and now at global processes in HR, sales and business finance.
Tim Hynes, Allied Irish Bank CIO
Tim Hynes, Allied Irish Bank CIO has found a number of use cases for automation, including a scanning system at its branches for customer documentation that digitises the information and runs it through the bank's systems quickly and in line with regulatory requirements.
"It's not AI," Hynes said. "What it will do for AI though, is it's part of the digitisation of the business, and the more we digitise the business, the more data we get, and the more data we get, the more we'll be able to feed the AI. Because what AI will be able to do for us is take data, and if we apply context it turns it into information."
Robotics is another form of automation often described as AI. AIB uses it to augment its human workforce, by training robots to compensate for unusual rises in demand that create a workload that is beyond the capacity of the team.
Jean-Michel Arès, BMO Financial Group Chief Technology & Operations Officer
Jean-Michel Arès, BMO Financial Group Chief Technology & Operations Officer forecasts profound change in the financial industry in the coming years that he predicts will primarily be driven by artificial intelligence, machine learning, and automation.
"The acceleration of machine learning, libraries of machine learning algorithms, will be one element of it, and I think it will transform the way many of the processes work. It will transform the interface with the client. It will transform different practices in operationally and risk and regulatory.
"The second part is robotic process automation that will be used to digitise specifically operations in banks. And I think the possibilities in terms of yield and productivity are quite significant. I would say that the form factor at the edge also are going to continue to evolve, so the mobile devices, the form factors are going to continue to evolve, and voice will become increasingly important as that technology continues to advance and there are fewer and fewer keyboards out there."
Copyright © 2019 IDG Communications, Inc.
Next Up: Check out these related slideshows