From CIO to CEO: UK CIOs who became CEO
CIOs possess a unique blend of business and digital skills, which is leading a growing number of them to transition into the role of CEO.
Here are some of the IT business leaders who have made the step up to CEO.
Read next: From CIO to CEO - What CIOs must do to become CEOs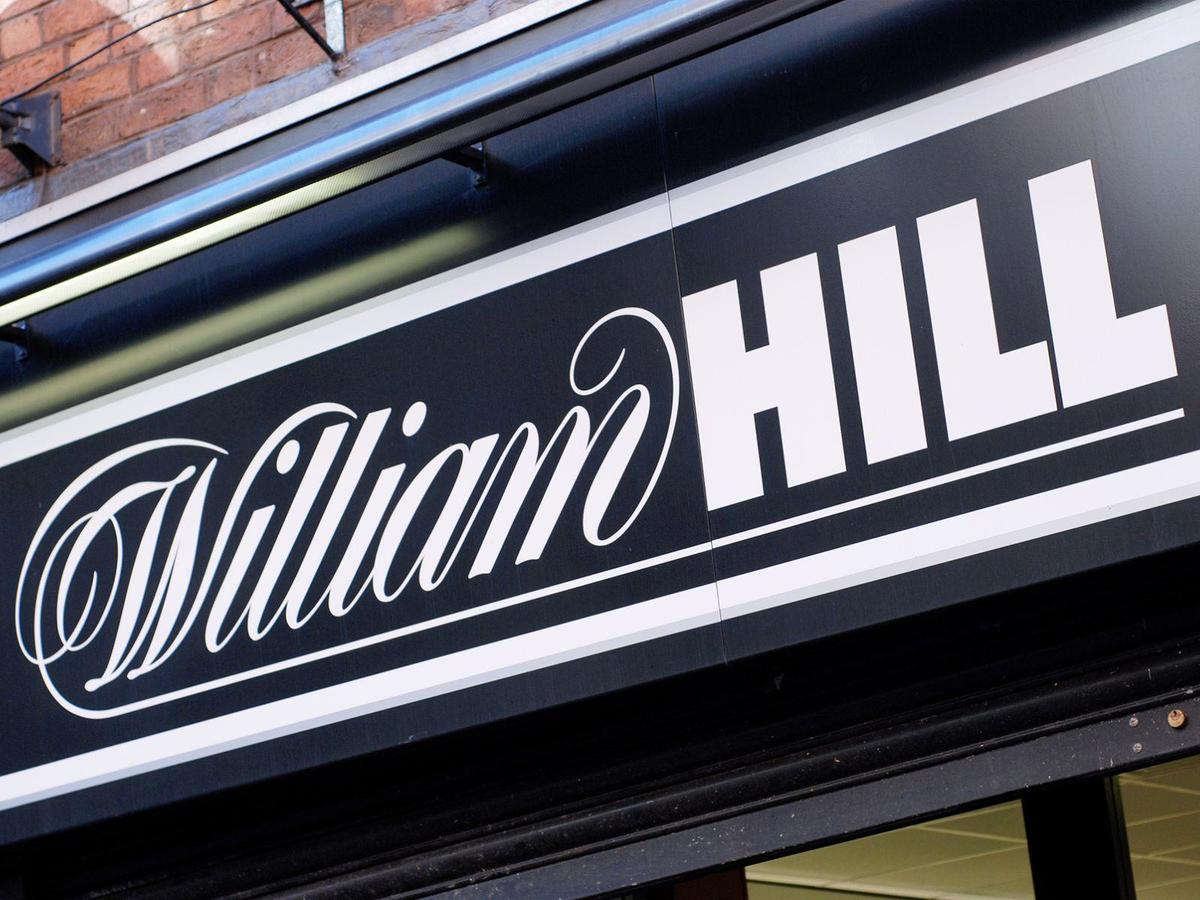 Ulrik Bengtsson - William Hill CDO to William Hill CEO
William Hill appointed Ulrik Bengtsson as CEO in September 2019, 18 months after he had joined the betting giant as Chief Digital Officer. Bengstsson will play a central role in the British bookmaker's ambition to "to build William Hill into the world's most trusted digital gambling brand".
"Having overseen the group's digital operations for 18 months, he knows the business well and is ideally suited to lead our next phase of growth," William Hill chair Roger Devlin said in a statement. "Ulrik has deep understanding in digital and has the international and sector experience we need to deliver on our strategy. His appointment will provide continuity, stability and operational digital leadership as we deliver on the strategy we have set."
Bengtsson has previous experience in the CEO role. Prior to joining William Hill, he held the position at Swedish gaming company Betsson AB, broadcaster Viasat Sweden and in the Pay TV for Emerging Markets arm of digital entertainment firm Modern Times Group.
Hans Vestberg - Verizon CTO to Verizon CEO
In 2018, Verizon named CTO Hans Vestberg as its new CEO. The promotion earned Vestberg a cool $22,206,086 the next year, according to Verizon's 2019 Notice of Annual Meeting of Shareholders and Proxy Statement.
The appointment signalled that the telecoms giant was prioritising building its 5G network rather than focusing on media content, according to Reuters.
Vestberg joined Verizon in April 2017, after he was fired as Ericsson chief executive the previous year. He had spent almost 30 years at the communications equipment maker prior to his departure, working his way up to the position of CFO and then CEO before his dismissal.
Rachel Dunscombe - Salford Royal NHS FT CIO to NHS Digital Academy CEO
A keynote speaker at the 2016 CIO Summit and in the highest echelons of the 2016 and 2017 editions of the CIO 100, Rachel Dunscombe has spent over a decade working in executive tech roles at the NHS. Dunscombe was the Director of Digital and CIO at the Salford Royal NHS Foundation Trust before she became the inaugural CEO at the new NHS Digital Academy.
Sarah Wilkinson - Home Office CTO to NHS Digital CEO
A member of the 2016 CIO 100 and a keynote speaker at the 2015 CIO Summit, Sarah Wilkinson has spent over a decade working in executive tech roles including positions at Deutsche Bank, HSBC and Lehman Brothers. Wilkinson was the Chief Technology Officer at the Home Office in 2015 before she became CEO at NHS Digital.
Jamie Miller - GE CIO to GE Transportation CEO
Former CIO for GE Jamie Miller became president and CEO for GE Transportation in October 2015. Since her appointment, Miller has spoken about her plans to deliver the company's industrial technology strategy supplying to rail, mining and drilling industries. Miller has stepped down from her CEO role and is now the Chief Financial Officer at GE.
Clive Selley - BT CIO to BT Openreach CEO
Featuring in the CIO 100 for four consecutive years from 2012-2015, Clive Selley has driven technology to BT since April 2010 before becoming CEO of BT's Openreach business in January 2016. Selley had already been CEO of BT Innovate & Design alongside his role as the organisation's Group CIO, as well as being CEO of BT Technology, Service & Operations.
Dawn Lepore - Charles Schwab CIO to Drugstore.com CEO
Dawn Lepore was a CIO and Vice Chairman of Technology for Charles Schwab, credited for her role in the company's successful e-commerce business. Lepore then became president, CEO and chair of online retailer Drugstore.com, and has worked as an interim CEO for Prosper.com for 11 months. Lepore has also discussed the steps CIOs should take to become CEOs. She is now the CEO of Lake Bay Partners.
Antony Watson - Nike CIO to Uphold CEO
A high-flyer in the 2013 CIO 100, Anthony Watson was Managing Director and CIO of Europe, Middle East and Global Operations at Barclays from October 2009 until February 2014 when he left to become CIO of Nike. Watson then joined startup Bitreserve as COO and president in April 2015, before becoming CEO of the rebranded company Uphold later in the year.
Bill Ruh - Concept Five Technologies CDO to GE Digital CEO
Bill Ruh's computer software career has included roles of a CTO for Concept Five Technologies, before become Chief Digital Officer of GE and CEO of GE Digital in September 2015. Ruh spoke to CIO UK about his joint role as CEO and Chief Digital Officer.
Philip Clarke - Tesco CIO to CEO
Featured in the 2008 edition of the CIO 100, Philip Clarke started at Tesco as a 14-year-old shelf stacker before re-joining the supermarket chain as a graduate trainee. Clarke became a Tesco board director in 1998, taking responsibility for the company's supply chain with tech responsibility coming a year later. Clarke became Chief Executive in 2011 and stepped down from the role in 2014 following a profit warning.
David Yu - Betfair CTO to CEO
David Yu has spent over a decade working for internet-based businesses including Bear River Associates, Zip2 and AltaVista before joining one of largest online gambling organisations Betfair as a CTO in 2001 and moving on to the COO role. Yu became the Betfair CEO in 2006 before leaving the role in 2011.
Andrew Rashbass - Euromoney Plc IT Director to CEO
Andrew Rashbass was IT Director at The Economist, where he also had roles as a publisher and managing director, before becoming CEO of Economist.com and then CEO of the Economist Group. Rashbass then became CEO of Thomson Reuters in November 2013. Rashbass has been credited with the successful transition moving from print to digital driving an effective subscription base, and he is now executive chairman of DMGT-owned Euromoney.
Rashbass became CEO of Euromoney Plc in 2015.
Rachel Murphy - Nursing & Midwifery Council CTO to Difrent Group CEO
Former CTO of the Midwifery Council, Rachel Murphy, was recently appointed as CEO of Difrent Group, a professional services partner to organisations dedicated to public good. The firm is responsible for providing services that enable organisations to digitise as they explore digital transformation.
Murphy was previously CIO at the Department of Education, and was a speaker at the 2015 CIO Summit.
Murphy told CIO UK: "The difference for me in moving from CIO to CEO is about spending my time in the more strategic space than operational; that doesn't come naturally if I am honest and I did have to have a proper think about whether I was ready to CEO, that was rapidly forgotten when I considered the option of someone coming in to take the role and me report in - strangely I was immediately ready at that point."
Thaddeus Arroyo - AT&T CIO to AT&T Business CEO
Thaddeus Arroyo joined AT&T in 2007 as CIO and was appointed CEO of AT&T Business in December of 2016.
Before Arroyo was named CEO, he had a brief spell as President of Technology Development at AT&T, where he was responsible for developing products and services and AT&T business segments. He credits this position with providing the broad understanding of the business and its technology that he needed to be CEO.
Greg Carmichael - Emerson CIO to Fifth Third Bank CEO
Greg Carmichael spent 11 years in the IT department of General Electric before he took on his first CIO role at Emerson, a US manufacturing giant. He then joined Fifth Third Bank as Executive Vice President and Chief Information Officer and worked his way up the corporate ladder to the position of President and CEO.
He took over various business lines on his path to the top, convincing the bank's executives that he could make a good CEO. This year, he added the position of his Chairman to his roles at the bank.
Copyright © 2019 IDG Communications, Inc.
Next Up: Check out these related slideshows