How CIOs can successfully manage remote workers
Today, 50% of the workforce works remotely in some capacity, with up to 80-90% claiming an interest in working from home at least part of the time. The rise of the gig economy and increasingly piecemeal nature of work today, means that this is a trend that is only set to continue.
And although not suitable for every organisation and role, remote working is a great means of orchestrating global projects in organisations with an international presence.
However, managing remote workers is a completely different beast to managing in-house team members, and brings with it a fresh load of unique challenges.
Here we look at how businesses and CIOs can manage remote workers to boost productivity, meet deadlines and retain talent.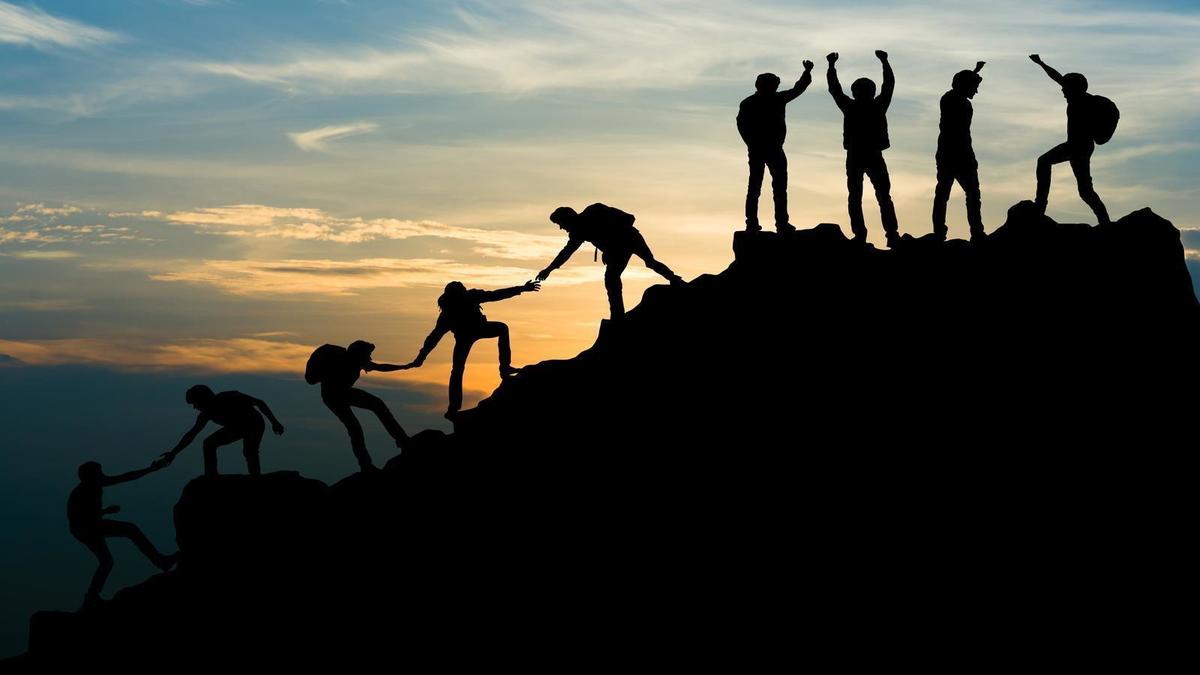 Trust your team
Some companies are reluctant to run remote working schemes because there's a perception that working from anywhere but an office will cause productivity to suffer. However, if you're confident in the team you've built, you should trust that they can fulfil their potential, no matter where they sit in the world.
While you need to establish guidelines so your remote employees know what is expected of them, it's important to resist the urge to micro-manage or check up on them every 20 minutes. Otherwise, your team will think you don't trust them and this could damage your working relationship in the long term.
Treat remote as local
Just because someone doesn't sit in the office, it doesn't make them any less of a valued employee than those who do. Treat your remote employees exactly as you do your local ones; make time to talk to them, keep them up to date with important office goings on, respond to their queries as efficiently as you can.
It's vital remote workers continue to feel included in all aspects of the organisation, no matter where in the world they're doing their job from.
Use technology to your advantage
Communication is key when it comes to managing your remote workers so ensuring you have the right technology in place to facilitate this is a must.
While sometimes an email or Slack message is enough for a quick check-in, you should avoid conducting formal or important conversations in such an informal manner. Video technology and video conferencing tools have evolved considerably over recent years, meaning there's no reason why you can't have face to face meetings with even your remotest of employees.
Communicate clearly
Given the lack of physical closeness, it's inevitable that communication with remote staff members will be less frequent than with in-house staff. However, try to counter this as much as possible by regularly checking in with remote workers and ensuring they know that channels of communication are firmly open.
Try to incorporate speaking through video link as much as you can, as this will help you to feel much more connected, especially since a lot of communication is delivered through non-verbal cues. Popular video conferencing tools like Skype, Google Hangouts and Viber can be very useful.
But try not to keep conversation solely on work related topics. Keep on top of information about your colleague's personal life, and extracurricular activities. You don't just speak about work with in-house colleagues, so try to nurture your relationships with external colleagues in the same way. This will have the effect of building a far more fruitful and amicable working relationship.
Frequent and in-depth communication with remote workers ensures they feel valued within the organisation, as well as receive the best support.
Create a company culture for remote workers
Remote workers miss out on the commonplace desk chit chat, bantering in the kitchen and whining about colleagues that permeates the normal office environment. This means they can end up feeling emotionally, as well as physically distant, with a corresponding negative impact on their engagement levels with work.
To counter this, try to make sure the employee remains connected to the office culture. Workplace messaging services such as Slack or Google Hangouts provide a means of exchanging chatty messages and avoid the formality of emails. Include the employee in channels made up of in-house team members so they don't miss out on relaxed and jokey correspondence.
CIO 100 organisations including Manchester City Council, News UK and Ovo Energy are just some of the organisations that have developed a company culture to help support digital transformation and remote staff working.
Set clear expectations
To ensure that remote employees produce the best results and can work productively while being independent, it is important to make sure you communicate clear expectations of the employee and ensure that they are aware of them.
To do this, goals and time frames must be clearly defined, with input from the employee of course. Also provide considered and useful feedback to the employee on how well they are executing tasks, if they are meeting your expectations and how they might improve.
Momentum, Streaks and Goal-Buddy are free goal tracking apps which can help plan, monitor and meet targets.
Be available
Undoubtedly, you are extremely busy with work responsibilities, but it's vital that you don't undervalue the time you spend communicating with remote employees.
Try to communicate the message that you are always available, and respond to emails and other correspondence quicker than you would in-house employees, who can always come and speak to you if it's urgent.
If you don't, the employee may soon feel disconnected and eventually become disenfranchised.
Make sure you schedule a weekly one-on-one meeting with the employee for at least an hour, meaning you have regular catch ups. Try not to shift or cancel this meeting at all costs. If you do this too much, the employee may feel that they are an inconvenience to you.
Whether it's email, voice calls or the use of collaboration tools being readily available to your team, the remote workers should find it easy to work collaboratively.
This, in turn, can help establish relationships and build trust, while also boosting work productivity.
Provide the right tools
In many cases, remote workers will need access to a greater range of online tools to do their job effectively.
Businesses should make sure that remote workers have access to file managers, folders and the input of other team members via collaboration software, to ensure they are engaged with the rest of the department.
Collaboration tools that allow the remote employee to see and edit internal documents will become invaluable.
Leeds Building SocietyCIO, Tom Clark, told CIO UK: "I am introducing a unified communications platform to allow multi-device voice calls, enable remote-working, and introduce other collaborative tools such as video-conferencing, presence and instant messaging."
Copyright © 2019 IDG Communications, Inc.
Next Up: Check out these related slideshows