CRM best practices: How to get the most out of your customer data
Understanding customer needs is a staple for any business. The data from customer relationship management (CRM) systems can improve customer retention and turn insights into sales, but effective implementation requires thorough preparation to ensure it's a success.
CIO UKlooks at the best practices to ensure your CRM solution is a success.
Read next: When should you change your CRM system?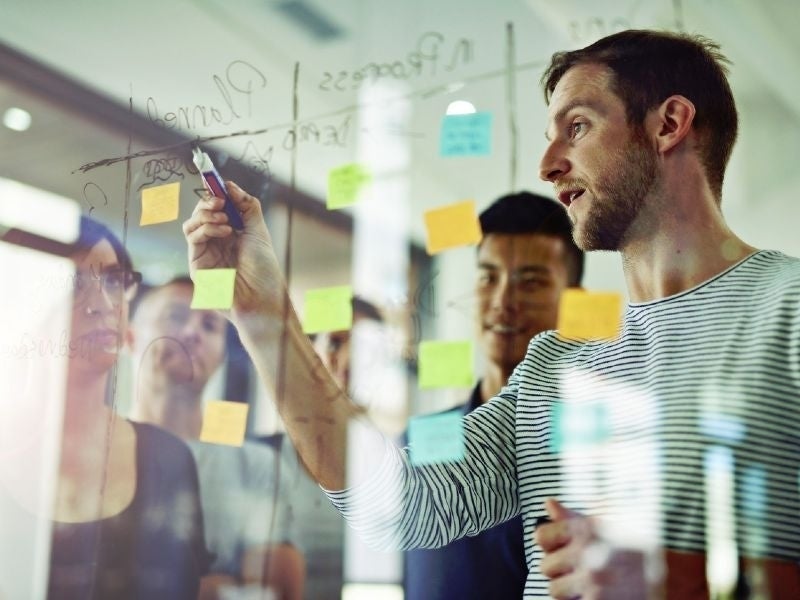 Create a CRM plan that defines its use
Determine the specific problems and areas of desired improvement in your organisation and how CRM can solve them to create a usage strategy. This requires a detailed evaluation of both your business and its customers.
Decide which key performance indicators will provide the most relevant customer insights to efficiently act on only the necessary objectives without being distracted by an endless depth of information. The finished plan should be centrally stored and available to anyone who enters data into the system.
Choose the right solution and promote it
Constructive uptake will only be guaranteed by creating a compelling user experience that provides a beneficial service for both staff and customers.
Make sure that your chosen CRM solution is suitable for the needs of your organisation and your staff. Different options offer different strengths and weaknesses. If your needs are more general, a multipurpose CRM may be the most efficient choice.
Organisation leaders from each department should visibly use and promote the CRM system from the earliest stage and forever after to stimulate ongoing staff buy-in.
Communicate to the board
Moving to a new CRM system is a big task and migrations often fail due to lack of support from the board and other decision makers such as the CFO.
Moving to a new CRM system will impact the whole organisation, so making sure you have a plan together to show the relevant people is vital.
Get the board involved as soon as possible as this will ultimately shape the project and how it is received company-wide.
Train staff thoroughly
Customer service representatives should be well-trained in using the system and the various methods of communication that goes beyond merely answering the phone to more actively engage with the customer.
CRM systems can be complex and learning speeds will vary. Training should be conducted in real-life settings and cover the entire breadth of use, with the positive impacts on their workload emphasised and the type of interactions and data you want from them understood.
Get feedback from emplyees
Even if you've evaluated every CRM system and found the right one for you, it may need a few tweaks in order to be fully embraced by your team.
One way to do this is to trial the software for a week by inviting a select group of employees to use it and report their feedback to you before rolling it out in its entirety.
It's important to act on that feedback so employees not only feel valued but that the CRM system will work for everyone.
Keep accurate data
Accurate data is essential if a CRM solution is going to be effective, so establish strict guidelines on what information should be inputted and ensure that customers receive only what is useful to them.
Create standardised rules on how data and names are formatted. Your CRM solution will require regular review and cleaning to keep contact details and other information up-to-date.
Don't delete any of the data that you have. It can be a tempting way to tidy up the system but is not needed and can damage a customer relationship
Know your customer
Analyse the data to estimate when the customer should be contacted next by determining the likelihood of future purchases, whether they're repeat orders, updated versions or entirely new products.
Whether positive or negative, user feedback allows you to identify your strengths and improve on your weaknesses, and interaction with the people who comment will improve your organisation's reputation.
Tailor interactions to individual needs
Having full and up-to-date customer information will allow you to send them personalised correspondence with tailored content at the right time to improve engagement, such as targeted email campaigns or announcements of new products, promotions and events.
Geolocation adds another layer of personalisation by sending messages when customers are near the location of the service offered.
Follow-up with customers to make the relationships last, even if the information that is sent is automated, but avoid letting separate automations occur simultaneously to avoid duplication and inadequate data.
Embrace all methods of communication
Integrate with email apps and social media to ensure comprehensive contact information. Messenger apps, video chat or bots are also worth considering to provide customers with the spectrum of interactions in your infrastructure and an omni-channel experience.
Embrace all modern methods, but don't neglect the traditional. Phones are the preferred form of contact for many customers, and human interaction remains the most powerful form of communication. The mobile interface should also be included for remote use on smartphones and tablets to expedite responses.
Support integration
Make it as seamless as possible across different departments to share data between teams and gain a deeper understanding of customers. Anyone who interacts with the customers should know their history in detail, from purchases to past problems.
Other products used in the organisation have the potential to disrupt the data quality by adding inappropriate information from tools such as Excel, so address any undesired data additions immediately after they occur. Ensure any relevant vendors also comply with the data plan to keep everything compatible.
Prepare to change
Establish a system that scales to your organisation and grows alongside it. Social media is a powerful customer relations tool and an up-to-date CRM solution should cover it as appropriate. It can contribute towards a fuller understanding of the customer journey that creates smarter data and guides engagement.
Your CRM solution should be flexible and your approach to it agile as redesigns may be necessary sooner than you think.
Copyright © 2017 IDG Communications, Inc.
Next Up: Check out these related slideshows