Best books for CIOs on business, innovation and leadership
As the tech industry continues to expand, organisations around the world seek expert IT leaders to drive the company along its digital transformation journey.
What better way to build your knowledge on the topic of tech and business needs than through books written by experts in the field. During these dark winter months, bunker down with the following texts and prepare for some thought provoking - or even life changing - revelations to emerge.
We'll be updating this list regularly, so if you have a book you'd like to recommend, please get in touch.
Read next: Top UK CIOs to follow on Twitter.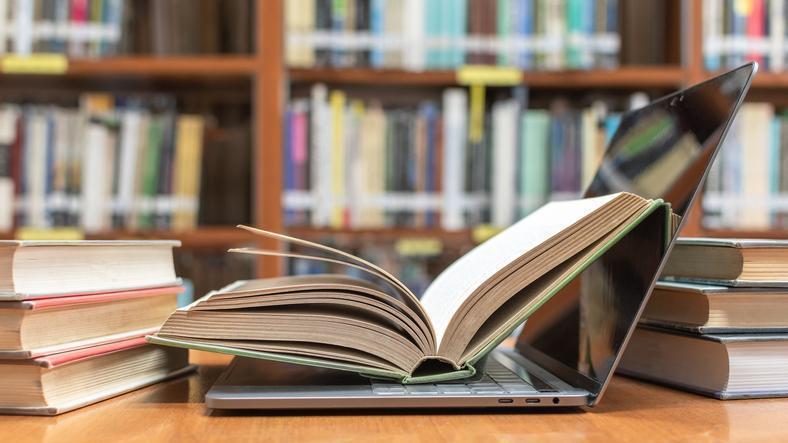 Digital Transformation: Survive and thrive in an era of mass extinction
Author Thomas M. Siebel's book takes a closer look at how a combination of four technologies: cloud computing, big data, IoT, and AI, are changing the business landscape.
Siebel writes with the belief that many organisations are at risk of extinction with the emergence of new companies making the most of these new technologies. He explains the role of each technology, with advice on how businesses can use them effectively to thrive.
Siebel has over 40 years experience in the IT space and was the founder and CEO of Siebel Systems before it merged with Oracle in 2006.
The CTO/CIO Bible: The mission objectives strategies and tactics needed to be a super successful CTO / CIO
Having held more than 20 interim and permanent CTO / CIO roles, author Rorie Devine writes this book with plenty of first-hand experience on everything you need to know to be a successful CTO and CIO.
The book provides insight on everything from mission objectives to strategies and tactics that every CTO / CIO should master.
Six-Word Lessons to think like a modern-day CIO: 100 lessons CIOs and tech leaders must embrace to drive business velocity
Former Microsoft CIO Jim DuBois provides detailed insights for every modern-day business CIO to take into consideration.
It includes stories told of Dubois' years at Microsoft, as well 100 lessons for every tech leader to understand in order to improve the IT culture of their organisation.
The Thoughtful Leader: How to use your head and your heart to inspire others
What makes a good leader has been a thriving discussion for decades, and this book adds thoughtful insight to the discussion. Author, Mindy Gibbins-Klein cuts through the marketing fluff of 'thought leadership' and bores down into the realities of what constitutes greatness in the board room - the results may surprise some.
Inspired: How to Create Tech Products Customers Love
This is an essential book for professionals in the consumer tech game, and a still-riveting read for anyone else. In Inspired, well-respected thought leader, Marty Cagan, grapples with the question of how today's consumer tech giants - Amazon, Google, Facebook, Netflix - managed to create intuitive products that millions - or even billions - use around the world.
Cagan draws out the insights we can learn from them, and how to apply these practically in your own business.
Driving Digital: The leader's guide to business transformation through technology
Written by the former CIO of BusinessWeek, Isaac Sacolick shares his experience of digital transformation projects.
The book is structured following a simple four-step process, guiding readers through key digital practices, innovation, digital execution, digital growth and culture.
The Digital Matrix: New rules for business transformation through technology
The Digital Matrix, written by Venkat Venkatraman, provides a framework that CIOs can use to build their own digital transformation strategy. It is structured to help readers understand the three types of players that are shaping the new business landscape, three phases of transformation and the three winning moves to ensure company success.
In a review of the book, IBM's CEO Ginni Rometty said: "Although written for incumbents industries, The Digital Matrix will, I believe, prove invaluable for all leaders, whether of established institutions or born-in-the-cloud startups. It is nothing less than a roadmap for the next era of business transformation."
The Innovator's Dilemma
Harvard Business School professor Clayton M. Christensen wrote the book on "disruptive innovation", a business theory propounded in The Innovator's Dilemma. The term describes how new technology takes root in simple applications at the bottom of the market before growing to displace established competitors.
The titular dilemma is that the same practices that take companies to the top also cause their downfall, as disruption loses its appeal in established businesses. This means that even the most successful companies fail by missing out on new waves of innovations.
The book was first published in 1997 and went on to be a bestseller. It "deeply influenced" Steve Jobs, according to the Apple cofounder's authorised biographer.
When: The Scientific Secrets of Perfect Timing
Bestselling author Danile H. Pink explores how timing affects our productivity in every aspect of our lives. Handling diverse subject matter from the best way to schedule your workday to the best time in your life to change jobs, this book fully endorses the message that 'timing is everything'.
Reading is sure to result in at least some changes to your daily schedule.
How Google Works
Published back in 2014, this book is still an essential read for any manager interested in how the second highest valued company in the world reached this status, in the words of two of its top-ranking executives, Eric Schmidt and Jonathan Rosenberg.
The book covers many fascinating topics, from corporate strategy to the company's management philosophy and how it fostered its workplace culture.
Chaos Monkeys: Obscene Fortune and Random Failure in Silicon Valley
A fascinating read for any CIO intrigued by the inner workings of the insular Silicon Valley. This is a spill-all account of the insanity of the global incubator of tech talent, written by Antonio García Martínez, an eccentric former Twitter advisor, Facebook employee and startup founder.
Powerful: Building a Culture of Freedom and Responsibility
This book is written by the former chief talent officer and co-creator of Netflix Culture Deck turned consultant, Patty McCord. Tasked with leading human resources at the TV streaming giant, this book is packed with insight on cultivating a thriving workplace culture. You may want to start by sacking your vacation policy and letting employees take as much time off as they want, like Netflix and Virgin do.
The CIO Paradox: Battling the Contradictions of IT Leadership
The work of CIOs is guided by contradictory needs, whether they're cutting costs while driving innovation or focusing on long-term strategy while concentrating on day-to-day operations.
The CIO Paradox describes how these conflicting forces work and provides guidance on how to handle them through interviews with a variety of leading CIOs.
The book was written by Martha Heller, the founder and CEO of IT executive recruiting firm Heller Search Associates and a regular CIO US contributor.
Machine, Platform, Crowd: Harnessing our Digital Future
Written by Andrew McAfee and Erik Brynjolfsson, Machine, Platform, Crowd offers a blueprint for how to master digital transformation in today's world.
The writers, both MIT management school professors, deconstruct three essential forces behind the evolving digital revolution:
the shift from human ingenuity to AI
companies focused on products, to ecosystems built around platforms
from core competencies grown within organisations to creative forces developed by loosely connected crowds
CIO of South London and Maudsley NHS Foundation Trust Stephen Docherty, who ranks 39 on this year's CIO 100, recommends this book.
The Lean Startup: How Today's Entrepreneurs use Continuous Innovation to Create Radically Successful Businesses
Best suited for CIOs of startups, writer Eric Ries offers insight on how applying lean and agile principles will help startups adapt to the rapidly changing marketplace.
Ries also provides insight about how startups can build their organisations to fit in among existing businesses.
The Lean Startup offers an approach that focuses on both the financial and human creativity aspects of building an organisation from scratch.
Change by Design: How Design Thinking Transforms Organisations and Inspires Innovation
Writer Tim Brown offers tips to design thinking and the benefits for organisations, and is written specifically for creative leaders that may consider taking on design thinking for the development of the organisation.
Change by Design is a book which will help CIOs learn more about collaborating with customers and understanding their needs, which, naturally, can lead to better solutions, systems and products.
The Chief Data Officer's Playbook
Author Caroline Carruthers was the first Chief Data Officer at Network Rail, and here she offers a practical, direct and engaging discussion of the CDO role.
Following her experience as CDO, Carruthers and co-author Peter Jackson provide views, opinions and practitioners' experience. It is written to help both CDOs and organisations get a clearer understanding of the new and expanding role.
Infonomics: How to Monetise, Manage and Measure Information as an Asset for Competitive Advantage
Written by Douglas B. Laney, Infonomics provides detailed theory and study of asserting the economic significance to information. It also offers economic and asset management principles and practices to the deployment of information assets.
Infonomics is suited for C-level execs and advises CIOs how to improve the flow and accessibility of information.  It provides new ideas and frameworks to help in making organisations more information-savvy.
Philip Radley, Chief Data Architect at BT Group, said of the book: "If you are serious about 'treating information as an asset' then Infonomics is a must read."
The Essential CIO: Why The CIO Needs To Act Like The CEO
In this book, former Kantar Group CIO Matthew Graham-Hyde discusses the challenges facing CIOs and how they can be addressed and overcome.
The changes in IT and the way in which IT leadership has, and will continue to change should be a top priority for CIOs today. And with tech giants such as Amazon and Google rewriting the 'IT rulebook', Graham-Hyde explains why the role of CIO needs to change in order to survive.
Reclaiming Conversation - the Power of Talk in a Digital Age
Reclaiming Conversationby Sherry Turkle offers great insight into why business leaders should optimise face-to-face conversations rather than sending an email or a text. She discusses why we shouldn't shy away from conversations in the digital world as doing so can impact greatly on our relationships, creativity, and productivity.
Based on five years of research, Turkle believes that we now understand the limitations of technology and that now is time to reclaim human conversation.
Work Rules! That Will transform How You Live and Lead
SVP of People Operations at Google, Laszlo Bock offers insight into why Google is often described as one of the best places to work by providing details of Google's core business culture and why support from business leaders is vital in producing a productive and enjoyable work environment.
Work Rules!provides advice on creating a balance between creativity, structure and success while perhaps steering away from traditional business practices.
Digital Uncovered
Digital Uncoveredby Ian Cox presents some uncomfortable digital truths and offers a dual strategy for balancing both short-term fixes and long term digital goals, while also providing insight into the small and large businesses already using this strategy. Aimed at CEOs and boards but relevant to CIOs, Digital Uncovered gets to the bottom of what digital is, and what it isn't, to help executive leaders get ahead in all things digital.

Digitizing Government
Digitizing Government provides advice for both small and large businesses looking to increase revenue and customer engagement through digital transformation. A must-read for business and technology leaders working in the public sector - as well as for political appointments - authors Jerry Fishenden, Alan Brown and Mark Thompson call upon case studies from both the private and public sectors to illustrate the importance of investment in digital technologies.
Wolf in CIO's Clothing
Wolf in CIO's Clothing by Tina Nunno offers an extension of philosopher Niccolo Machiavelli's implied 'predator or prey' metaphor. Nunno believes that we should place ourselves in the position of the wolf; adaptive, social and smart. Just as a CIO or business leader should be.
Nunno uses the experiences of numerous CIOs to articulate how we can adapt Machiavellian principles of power, manipulation, love, and war into our business lives.
Winning with Data: Transform Your Culture, Empower Your People, and Shape the Future
Written by Tomasz Tunguz, Winning with Data offers insight into the cultural shift big data brings to organisations and how this can be used to boost business strategy, business intelligence and help businesses create better products or services.
This book offers case studies highlighting how data can impact daily activities in business, improve decision making and ultimately streamline business strategies.
Leaders Eat Last. Why Some Teams Pull Together and Others Don't
Leaders Eat Lastperfectly blends the business world with anthropology and politics. Author Simon Sinek teaches business leaders how to inspire team members through real-life anecdotes while offering real reasons why some teams are doomed to fail.
Promoting the power of 'why', Sinek explains why leaders that place themselves last will be rewarded with loyal, trustworthy employees.
The Open Organization
Written by Red Hat CEO Jim Whitehurst, The Open Organization explores open principles of management and how they work in practice while also building open communities, harness resources and retain talent, both inside and outside the organisation. Open source is far more than just technology, Whitehurst explains, as he discusses the open culture at Red Hat and how it has helped secure buy-in for projects across the organisation and enable smooth change management programmes.

Manage Your Day to Day
Manage Your Day-to-Day: Build Your Routine, Find Your Focus, and Sharpen Your Creative Mindby Jocelyn K. Glei aims to bring structure and focus to daily tasks, offering tips and practices designed to help finish those difficult projects.
While perhaps aimed at creative industries, this book offers valuable tips from letting go of perfectionism and finding focus to dividing workloads and driving productivity. The book offers a collection of ideas from a variety of authors from business leaders to university lecturers.
Ten Types of Innovation
Written by Larry Keeley, Helen Walters, Ryan Pikkel and Brian Quinn, Ten Types of Innovation offers advice on bringing meaningful and exponential growth to your organisation by applying an algorithm to over 2,000 successful innovations, such as early IBM mainframes and the Ford Model-T to determine ten meaningful 'types' of innovation.
According to its authors, this is the best way of preparing organisations for transformation.
Digital to the Core: Remastering Leadership for Your Industry, Your Enterprise, and Yourself
Digital to the Coreby Gartner analysts Mark Raskino and Graham Waller shows how all business leaders must understand the 'impact the digital revolution will continue to play in their industries, companies, and leadership style and practices'. Using insights from over 30 top C-level executives from global organisations such as GE, Ford, Tory Burch, Babolat and McDonalds, this book offers advice from those on the front line of transformational activities.
Technology Business Management: The Four Value Conversations CIOs Must Have With Their Businesses
Explicitly aimed at CIOs by CIO networking group the TBM Council, this book addresses common problems CIOs face and offers a practical framework called Technology Business Management. This framework teaches CIOs to make better, informed decisions about people, technologies and investments.
Copyright © 2020 IDG Communications, Inc.
Next Up: Check out these related slideshows