By Jeroen Kleen and Gerry Nolan
If you recently integrated cloud technologies into your IT environment, chances are your team spent many months working behind the scenes, diligently setting up the implementation to generate quick gains for the business. They likely scoped out projects that can benefit from the newfound agility and migrated some early or pilot workloads.
Is your work done? No, not by a longshot; the work just really started!
Now that you've created a hybrid IT environment, your next task is delivering on the desired results and business outcomes. While cloud providers can lighten the load by taking care of some functions, IT teams still have to pay a lot of on-going attention to managing their hybrid environment.
They have two options. They can do it themselves by hiring more people and aggressively taking advantage of tools and services from the major cloud providers. Or they can contract with a third-party provider to streamline the process and centralize responsibility for most, if not all, of the tasks. Either way, clouds of any flavor from public to on prem to hybrid don't manage themselves. You need to take control to ensure you're optimizing your resources and delivering on the value propositions the organization envisioned when it embarked on the cloud journey in the first place.
Here are five areas IT needs to focus on and some key questions they should ask as they get started.
1 – Security
While many newcomers to the cloud assume that hyperscalers will handle most of the security, the truth is they don't. Public cloud providers such as AWS, Google, and Microsoft Azure publish shared responsibility models that push security of the data, platform, applications, operating system, network and firewall configuration, and server-side encryption, to the customer. That's a lot you need to oversee with high levels of risk and exposure should things go wrong.
Have you set up ransomware protection? Monitored your network environment for ongoing threats? Arranged for security between your workloads and your client environment? Secured sets of connections for remote client access or remote desktop environments? Maintained audit control of open source applications running in your cloud-native or containerized workloads?
These are just some of the security challenges IT faces. Security of the cloud itself – the infrastructure and storage – fall to the service providers. But your IT staff must handle just about everything else.
2 – Governance & Compliance
Governance and compliance requirements are complicated enough in a conventional data center environment. Going multi-cloud adds another layer of complexity.
For compliance, all the new licenses need to be audited and kept in a tight review cycle. Open source applications running in the cloud need to be copyrighted. To harden security controls, compliance reporting should be done between application sets from different vendors. Organizations need to be in lock-step mode with application revisions when working together in a homogeneous environment.
As the number of platforms grow, governance rules have to adapt. Who has access to certain workloads? What kinds of privileges should they have? Where is information being stored, transferred, accessed, and manipulated? Geographic regulations like GDPR in Europe impose strict controls on information usage. Can you establish new governance structures, and keep them up to date and accurate? There are a lot of policies to review and approve and then delegate into your multi-cloud infrastructure. Do you have the resources and skills to do it all?
3 – People
Cloud environments require different skills and a more agile approach and mindset. Do you have the skills you need to manage and take full advantage of this new environment?
Expertise, accreditations, and certifications are a challenge all by themselves. Where do you find the best training and/or certifications, and can you re-certify people in time to take on new IT challenges and edge-to-cloud capabilities? Can you provide updated certification tracks to enhance your current staff skills and ensure they are ready for new approaches and technologies? Motivation and Management of Change (MoC) are also critical. Can you keep your staff motivated to focus on innovation while some of their existing work gets automated? Do you have the necessary MoC plan in place so the broader organization understand why this change is vital and how it impacts them?
The cloud needs to be managed and used by people. Is your IT staff up to the task and ready? And how will you ensure they sustain a best-in-class approach over time?
4 – Costs
Many enterprises move to the public cloud, in part, as a cost-saving initiative. The public cloud offers plenty of financial incentives since no up-front investment in hardware is required and services can be dialed up and down. In theory, that elasticity should shield organizations from over provisioning and associated overspend. But public cloud costs can spike quickly if IT staffers don't manage usage closely.
You can start by regulating cloud purchases. Because new instances can be added with the click of an icon or the swipe of a credit card, departments often go rogue and buy more than they need or buy and then forget to turn it off when done. Pretty soon, IT staff loses visibility into who's running what and ends up with unforeseen public cloud usage costs and the associated sticker shock.
IT staff can optimize cloud usage through more effective management. This includes right-sizing computing instances to appropriate levels, regulating uptime, and getting price breaks by pre-purchasing capacity up to a level you will use. Autoscaling guards against overprovisioning for peaks and reduces costs when there are minimal loads on the application. And storage can be managed, too, by channeling mission-critical workloads into premium accounts while leaving archival materials in cold storage.
5 – SLAs
As organizations expand their hybrid environments, they must ensure each implementation doesn't run afoul of existing SLAs. Tracking and delegating SLAs becomes critical when working across different cloud vendors. When certain workloads work in a hybrid mode, who owns them? Can your service-provider function as a single pane of glass but still provide your team with all the necessary updates? Is the multi-vendor experience turning into a haphazard experience for SLAs when working with all kinds of service providers and vendors globally?
IT staff are challenged not only with meeting their SLAs but also with exceeding them. Moving into a multi-cloud set-up makes it difficult to overdeliver on customer experience. Going forward, they need to closely monitor what their end-users expect and determine whether cloud subscriptions deliver the desired experience. Who is accountable for the overall experience, and how are you delivering your IT services to the business?
Manage for the future
Multi-cloud solutions are great opportunities for IT organizations to drive value across their stakeholders and operations. But they're not set-it-and-forget-it initiatives. They have to be setup and managed closely. With diligence, expertise and, in some cases, help from outside, multi-cloud environments can deliver significant benefits on multiple dimensions from speed to flexibility, cost, and operational efficiency.
For more information about HPE's multi-cloud operational services, visit hpe.com/services/operational
____________________________________
About Jeroen Kleen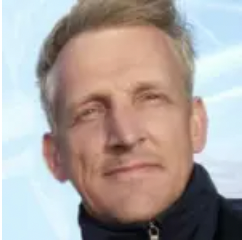 Jeroen Kleen is a Distinguished Technologist at HPE. He contributes his 23 years of experience, knowledge and technical expertise to develop new HPE Pointnext Hybrid Cloud & new cloud-native (as a) service opportunities. His objective is to enhance the new HPE Digital Customer Experience with new interactive and differentiated HPE Pointnext Operational Support services. This new set of business outcome-oriented "as a service" services will help customers to transform and operate more fluently in the ever-changing cloud, containerized & Open Source oriented workloads. His pragmatic and customer-focused approach is what sets the baseline for a new and differentiated but complete "as a service" customer experience that HPE is gaining momentum on with HPE GreenLake. Besides work, he loves to sail on his boat with the family and fly around with his drone.
About Gerry Nolan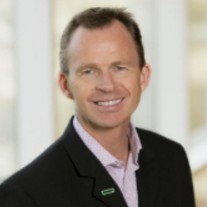 Gerry Nolan is the worldwide senior director for HPE Pointnext Support Services. In this role, his goal is to enable Hewlett Packard Enterprise's customer support experience, which in turn drives their business outcomes and enables their digital transformation journey. Gerry brings to his position a well-established background in information technology and professional services, where he has worked for more than 30 years. Prior to taking on his current role, he held other positions at HPE, including leadership for HPE's Hyperscale Support Services, HPE's Mission Critical Services business, and HPE's Customer Technical Training business.