It's no secret that the last few years have been challenging for businesses, with the rise of remote and hybrid working demanding new information and communications technology (ICT) options, while the Covid-19 pandemic has disrupted supply chains.
Economic conditions remain dynamic, and with that in mind, it's never been more important for businesses to streamline and consolidate their ICT operations – both to face current challenges head-on, and to future-proof their growth path by embracing digital transformation, exploring new markets, and increasing productivity.
Key ICT trends for 2022
When we look ahead at the key trends shaping the next 12 months, decentralised, secure, cloud-based solutions are enabling businesses of all sizes to adopt technologies that have been deployed successfully by larger enterprises. This includes, but is not limited to:
Cyber security
While digital acceleration provides serious benefits, it's imperative that your cloud services are secure and protected from cyber threats. Every year in Australia there are more than 50,000 instances of reported cybercrime. These attacks are now increasing targeting SMB's who don't have the internal expertise to protect themselves. The risks can be mitigated however, with a managed firewall, endpoint security, good policies, and user training.

It doesn't need to be complicated – at Business ICT Australia, we work with leading security vendors to provide a visibility of your networks and users so you can monitor the health your network and detect and prevent potential threats early.
Office-on-the-go
Hybrid workplaces are here to stay. According to Accenture, a majority of workers (83%) prefer a hybrid work model, and 63% of high-growth companies have already adopted a "productivity anywhere" approach to their workforce. Now that 'the office' can be anywhere, a business's ICT set-up needs to be up for the challenge. Our cloud-based Unified Communications solutions offer greater functionality and flexibility, without the large upfront cost of traditional systems and extend voice solutions to the home office and mobile phone – customers never need to know the difference.

Speaking of the cloud, expect to move most if not all your data and applications there too – if they aren't already. According to Gartner, spending on cloud services worldwide will top $480 billion in 2022 – a staggering $168 billion increase from 2020.
Process automation and AI
While Artificial Intelligence (AI) isn't a new concept, to date, most organisations are yet to employ it meaningfully. This will change in 2022, with AI set to become mainstream.
Automation provides growth by freeing up your most valuable resource – your people. Companies using cloud technologies to automate their legacy applications and IT operations processes are gaining a significant competitive advantage over those behind the curve. Among early adopters, 75% have seen an increase in revenue and profitability while 80% of firms say their organisation's agility has improved, according to research from CapGemini.

Companies of all sizes should start to incorporate AI-driven automation in every aspect of business: from customer service to sales and logistics.
Digital experience platforms
Technology-assisted client interactions are set to soar this year, as cloud-based digital experience platforms (DXPs) are more widely adopted and deployed to create, manage, deliver and optimise customized digital customer experiences.

A DXP brings together web content management systems with other customer-focused applications such as e-commerce and CRM tools.

Today's customer demands personalisation, and DXPs allow you to create a personalised customer journey from pre to post-sale. It's a market estimated to reach USD 30.41 billion by 2030.
Connectivity at the core
Underlying all of this innovation, of course, is connectivity, specifically, business-grade fibre. When you're running multiple applications that are latency-sensitive and require consistent bandwidth, including IP telephony, contact centre and video conferencing that rely on upload speed as much as download speed, you need the performance and reliability of symmetrical fibre.
Business nbn™ Enterprise Ethernet delivers fibre straight to your business premises. It's suitable for businesses of all sizes with a range of bandwidth, contention ratios and fault restoration service level options.
Choosing the right partner
The real challenge for businesses is to manage all their ICT needs in such a rapidly changing environment. An ideal ICT partner should provide one monthly bill for all your needs, from business-grade internet to voice, managed network, data, print and cybersecurity. A solution that accesses the latest technology, so you don't need a whole IT department in-house.
Equally, you want a partner that understands your requirements and can devise a solution that is tailored to your individual business need – with an eye to the future.
Strong partnerships and fast connectivity will provide the backbone for productivity in 2022. Want to fast-track unified business growth? Read Read 7 ways to escape a hacker's paradise and Business ICT + business nbn™ Enterprise Ethernet Powering productivity and growth
About Business ICT Australia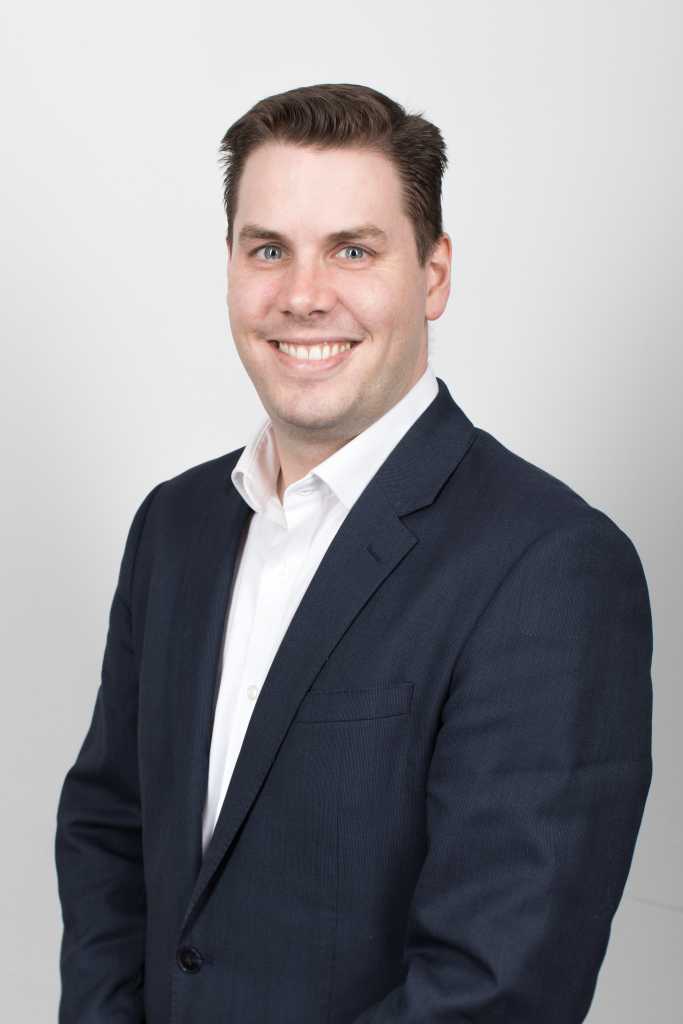 business ICT
Business ICT Australia is an Information & Communications Technology company focused on providing best in class unified communications, managed networks, mobility and IT services for SMEs and mid-market enterprises. They are a business nbn™ accredited adviser.
Get in touch.
Nick Kennedy, GM – Product & Technology
Connect with Nick on LinkedIn: linkedin.com/in/nickkennedy84