Real World Evidence (RWE) refers to the analysis of Real World Data (RWD), which is used by life sciences companies and healthcare organizations to securely obtain, store, analyze, and gain insights about the functioning of a drug or medical invention. RWE helps medical professionals and other stakeholders demonstrate the value of a particular drug's effectiveness in treating medical conditions in a real-world setting.
Today, life sciences companies have a huge opportunity to unlock the potential of RWD and improve patient outcomes.
Why the buzz around RWE?
For some time now, the use of mobile devices, computers, and different mobile equipment to collect and store massive amounts of health data has been accelerating. This data has the potential to allow life sciences companies to conduct clinical trials more effectively.
Moreover, the introduction of more sophisticated and modern analytical capabilities has paved the way for advanced analysis of the data acquired and its application in medical product development and approval.
The ever-changing healthcare sector
Even today, healthcare payors and governments continue to face enormous data management and storage capacity challenges. Drug prices are increasing, owing to development costs and an increase in demand for personalized treatments, which is placing unimaginable pressure on life sciences companies.
These companies are focusing on the development of integrated solutions and therefore are moving "beyond the pill" and becoming solution providers. With a renewed focus on offering value to various stakeholders, these companies are creating new commercial models. RWE helps them respond to these trends successfully.
Harnessing the power of cloud
With AWS cloud, it is now easier for pharma companies to derive huge datasets from a vast pool of sources. Companies are equipped with the organizational intelligence to understand the needs of stakeholders and mitigate the challenges of large-scale data storage, data analytics, and sharing.
The best way to maximize the utility of RWE is to successfully integrate disparate data types. Life sciences companies must store, search, analyze, and normalize data of different types and sizes coming from different sources, including medical devices, wearables, genomics reports, data claims, clinic trials, and electronic medical records.
One common solution for these disparate data types is a data lake, which allows organizations to store data in a centralized repository — both in its original form and in a searchable format. One benefit of the AWS data lake is that data can be stored as-is; there is no need to transform it into a predefined schema. Unlike with a data warehouse, companies do not need to structure the data first. They can use the data for tagging, searching, and analysis without worrying about its original format.
When it comes to pharma companies, the artificial intelligence and machine learning capabilities of AWS help process data for real-world evidence, such as:
Quick access to all types of data like genomics, clinic trials, and claims
The integration of new RWE data to existing data in the data lake
Advanced RWE analytics use predictive and probabilistic causal models, unsupervised algorithms, and machine learning to extract deeper insights from these data sets. These help in building large data sets with significant information on thousands of patient variables.
With the on-premise data repositories getting replaced by cloud-based data lakes, pharma companies now have access to a scalable platform that provides cutting-edge analytics. These companies will be at the forefront of technological innovation, as RWE becomes the big picture in the world of pharma in the years to come.
Author Bio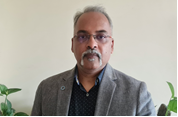 TCS
E-mail: a.goel1@tcs.com
Dr. Ashish Goel is a molecular oncologist from Johns Hopkins University, with more than 23 years of experience across different facets of the pharmaceutical industry ranging from new drug discovery to decision support analytics. He has held leadership positions in Pharma/pharma-centric organizations assisting in key decisions ranging from designing NCE like Lipaglyn (Zydus) to Revenue Forecasting and lately Real-world Evidence and HEOR (IQVIA and TCS). He currently leads the Value Demonstration team in TCS, focusing on business transformation via evidence generation management and automation. He has published extensively in peer-reviewed international journals; owns patents and has been invited speaker to conferences and thought leadership forums/interviews.
To learn more, visit us here.