Despite all the buzz about digital disruption, according to McKinsey, 70% of company transformations fail. A primary reason is that although technology gets a lot of priority, the aspects that make technology work – such as awareness, trust, and culture – get overlooked. Enterprises can tap into the true potential of cloud by harnessing change management in a digital transformation.
The digital transformation-led business shifts are likely to play out over three horizons: digital core, innovative business models, and new ecosystems. Across these three horizons, the value created by cloud will be differential and based on hyper automation and hyper engineering, which require different human skill sets. For digital transformation to be successful, organizations must adjust to new norms and collaborative ways of working.
Organizational change management in the dynamic digital era
Organizational change management (OCM) is about how an organization manages the transformation of its processes and technologies. This includes the strategies for enabling the transformation to take place on the people's side, as well as plans for adjusting processes and making the organization ready for transformation from a technical standpoint.
Organizational change management is the methodology of tools and processes used to minimize the impacts of the change and increase business adoption. When the change management process is planned well in advance, it can help mitigate employee concerns about digital transformation. This might include:
Clear communication about the need for transformation and the vision and goals behind it
Updates regarding changes in plans and processes
Information about retooling and upskilling employees for the new technology
Driving cloud adoption through innovation, culture, people, and leadership
If you are looking to drive innovation on an enterprise-wide level, you cannot ignore the people, culture, and leadership aspects. Establishing your cloud readiness and implementing migration will impact your entire organization and its culture. To build an effective cloud adoption approach, be sure to consider the following factors:
An organization's readiness to welcome change
The prior impact of change on successes and failures
Communication patterns across your organization
Your organizational structure
Your organization's leadership alignment and executive commitment
To be successful on an enterprise-wide migration to AWS cloud, you will need to have a dedicated pool of staff with production experience in AWS cloud, as well as established operational processes and a leadership team dedicated to mobilizing the correct resources and preparing your organization to overcome the transformational challenges.
TCS has a dedicated and varied set of change management services aligned to the specific culture and leadership of an organization to drive change management spanning enterprise-wide transformation efforts. At TCS, we educate, engage, and upskill the workforce, drive employee adoption, and instill the readiness for change. This encourages actions that foster behavioral change in performance management, stakeholder engagement, and business management. The solution does not just speed up the adoption process by educating the decision-makers, but it also makes your organization prepared to adopt the shift positively and holistically.
Author Bio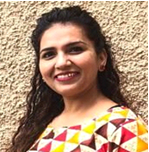 TCS
E-mail: renu.parihar@tcs.com
Renu Parihar is the global head of cloud consulting and value advisory at TCS' AWS business unit. She has worked with global customers to assess, define, and implement their cloud adoption strategy. She is responsible for curating strategic offerings for cloud enablement, ways of working and cloud value measurement. She holds several accreditations in AWS and Azure, DevOps, Site Reliability Engineering and is Design Thinking certified.
To learn more, visit us here.