Based in Dubendorf, Switzerland and serving a rapidly growing roster of public and private-sector customers, Authentix was founded in 2021 with a singular focus – to make Switzerland more secure. To that end, the company now employs a rapidly growing team of Swiss cybersecurity experts who oversee the company's multi-faceted Managed Security Service, or MSS.
We recently caught up with Zoran Savic, CEO and founder of Authentix, to learn how he defines success as a Managed Service Provider (MSP), what inspired him to create Authentix, and why he believes every Swiss enterprise should have a specialized and dedicated cyber security partner at its side. We also took the opportunity to find out how he sees the cybersecurity landscape evolving, what he thinks all organizations should look for in a Managed Security Service, and what it means to be a fully vetted and verified VMware MSP.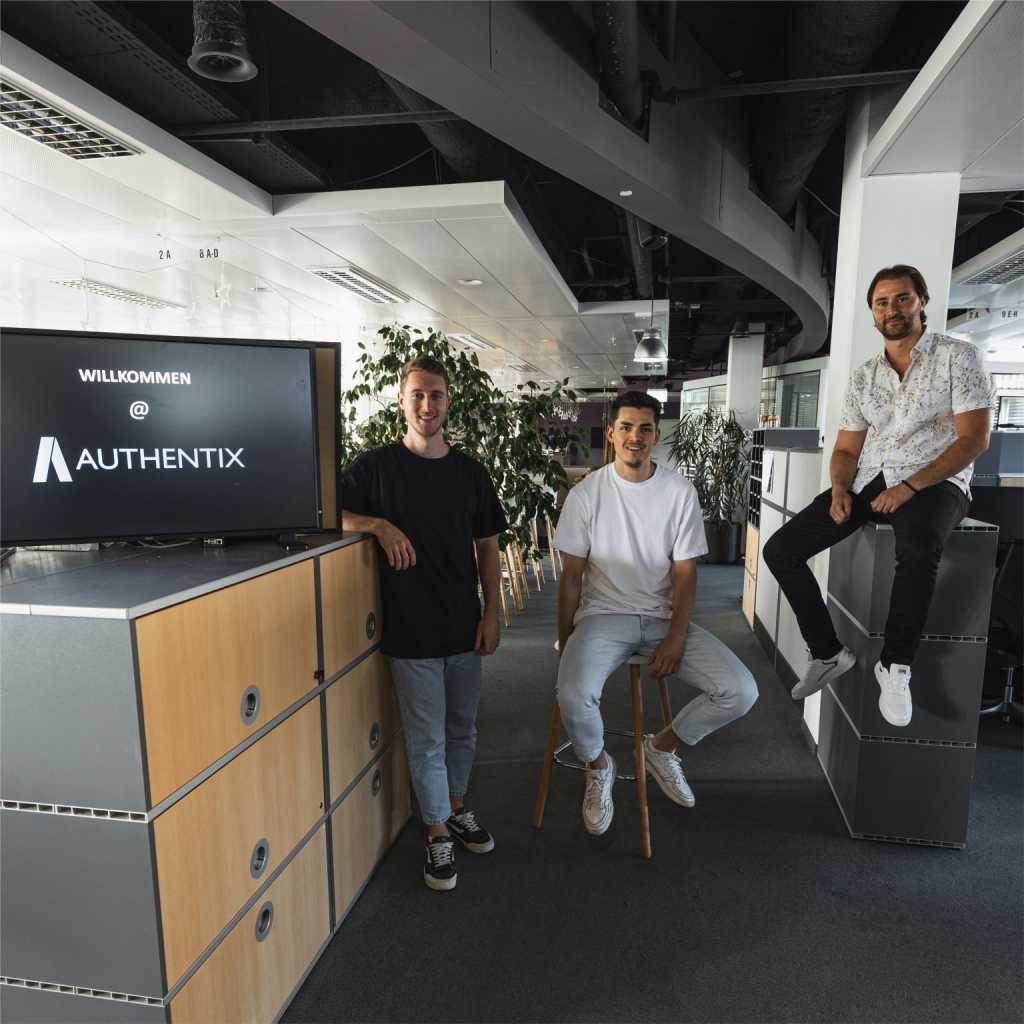 Authentix
Authentix Team: Marc Lori, Mirco Knecht and Zoran Savic
"True to our motto of 'let's make Switzerland more secure' Authentix only offers cybersecurity services," says Savic. "Most IT departments struggle to keep up with the demands of today's fast-paced business environment. Many lack the resources needed to address crucial projects to move the organization forward, let alone the numerous tasks required to protect the company's crown jewels – its infrastructure and data. As a result, security-related imperatives are left undone at many businesses or are assigned to busy employees who lack cybersecurity expertise. Given the constantly evolving threat landscape, organizations really need a partner who will focus solely on keeping them safe."
In keeping with its singular focus on security, Authentix offers a wide array of managed security services. A Security Operations Center, or SOC, is operated for each customer, and additional managed services include those for Network Detection and Response (NDR), Security Information and Event Management (SIEM), Privileged Access Management (PAM), Penetration Testing, and Endpoint Detection and Response (EDR).
Bespoke standalone services are also offered in numerous disciplines, among them network and infrastructure monitoring, threat hunting, threat analysis, vulnerability management, reporting, threat detection, and of course incident response. All are backed up by a vigilant team of cybersecurity experts.
"End points are obviously a favorite target," adds Savic. "We rely on VMware Carbon Black both as our endpoint and our workload protection platform because it is robust and provides the next-generation antivirus and behavioral endpoint detection and response capabilities all organizations need."
Savic notes that VMware's commitment to privacy and data protection is also a key attribute of the platform. Authentix's developers also regularly work with VMware's privacy team in customer deployments, which by their nature are often highly customized.
"Every organization is different and no two infrastructures are alike," he says. "That's why we don't deliver our MSS off-the-shelf. We deliver specifically what our customers want and need. In most cases that means operating a SOC for them and providing the operating responsibility and constant monitoring needed for their data center, cloud – private, public, or a combination of both – and all physical devices used by employees. These include computers and mobile devices."
Savic also stresses that human expertise is crucial even when using the most advanced security platforms and solutions available. All should be monitored and safeguarded by specialized analysts.
"Many attackers today prefer to go low and slow," he says. "It's increasingly common for a breach to occur and access to be gained only to have the attack happen months later. In this way, attackers can inflict more damage without alerting the very organizations they compromised. Malicious activity like this can only be detected if the environment is continuously monitored and analyzed."
Notably, Savic also has strong views on what leads to a strong relationship between MSPs and their customers. He believes these attributes are particularly important when it comes to security, but are relevant to all IT operations.
"The managed service agreement should include specifics such as the level of availability you guarantee and the response times you will deliver – with the obvious caveat that you should always strive to outperform your own promises," says Savic. "We also continually update our customers about everything we are doing, and we constantly simulate attacks on their network to ensure that everyone knows what to do before action is required. This ensures that we can mitigate any real-world events as quickly as possible."
Savic also offers an insight he believes is directly applicable to most MSPs.
"Our secret at Authentix? Customer satisfaction is not our first priority. It may sound counter intuitive, but our employees come first," he says. "If our employees are satisfied, then they will provide excellent service. The result of excellent service is satisfied customers and the result of satisfied customers is long-standing managed security service contracts."
Learn more about Authentix and its partnership with VMware here.