Journey Beyond, a part of Hornblower Group, is Australia's leading experiential tourism group. Headquartered in Adelaide, it operates 13 brands and experiences spanning the country. The company's overall strategy is to "have a customer experience that's second-to-none — from the moment they first engage with the company to plan their experience, to when they return home at the end of their travels — regardless of what Journey Beyond adventure you are booking."
However, the company's disparate technology systems were proving to be a hinderance in its commitment to consistently deliver unmatched services and experiences to customers. As its business diversified, including its own acquisition by Hornblower Group in early 2022, Journey Beyond inherited a range of disparate technology systems, including six different phone systems and an outdated contact center that was only servicing Journey Beyond's rail journeys. The remaining brands in the company's portfolio were using basic phone functionality for customer enquiries and reservations.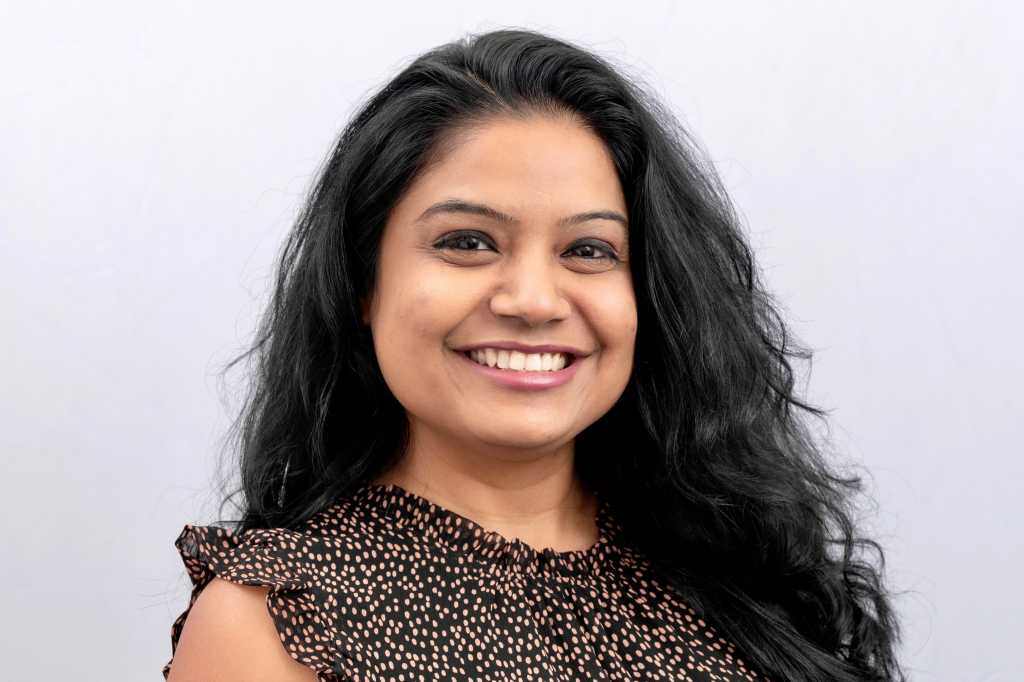 istock
"The different communication solutions were unable to provide an integrated 360-degree customer view, which made it difficult to ensure a consistent, unrivalled customer experience across all 13 tourism ventures, and any other brands Journey Beyond may add to its portfolio in the future. The absence of advanced contact center features and analytics further prevented us from driving exceptional customer experience. Besides, we couldn't enable work-from-anywhere, on any device capability, for employees," says Madhumita Mazumdar, GM of information and communications technology at Journey Beyond.
These challenges forced the company to transition to a modern cloud-based communication platform.
Multiple communication solutions cause multiple challenges
Because Beyond Journey operates in the experiential tourism market, providing a personalized, seamless customer experience is essential — something its previous communications systems lacked, Mazumdar says.
"For instance, our train journeys get sold out a year prior to their launch. Therefore, when we launch a new season, there is a huge volume of calls from our customers and agents. The existing system lacked callback mechanism, leading to callers waiting in queue for as long as 40 minutes, which adversely impacted their experience," she says, adding that there was also no way to prioritize certain calls over others.
The existing system also lacked analytical capability to provide any customer insights and it wasn't integrated with Beyond Journey's CRM. As a result, representatives interacting with a customer didn't know whether the customer had traveled with the company before. "The communication between us and the customer was transactional instead of being personalized," Mazumdar says.
Since the existing systems were very old, they couldn't be managed remotely. In case of an outage, the company had to send a local person to rectify the on-site phone system, which could take a couple of hours. During this time, customers were unable to call Journey Beyond.
"The IVR was also not standardized across the company. As the IVRs were recorded in voices of employees from different business units, a caller had no idea they were part of the same business," says Mazumdar.
Incoming calls to Beyond Journey's toll-free numbers were also adding to the operational cost. "We paid per-minute on the calls received to our toll-free numbers. The high call volumes meant huge costs for us. Even if the call was hanging in the queue, it was costing us every minute," she says.
Implementing a consolidated communications platform
To overcome the bottlenecks and drive customer engagement to the next level, Journey Beyond launched a contact center transformation, the first step of which was to establish a common unified communications (UC) platform across the business and integrate it with a new contact center (CC) solution. After evaluating several UC and CC solutions, Journey Beyond chose RingCentral's integrated UCaaS and CCaaS platforms — RingCentral MVP and Contact Center.
"We started evaluating multiple vendors in the first quarter of 2021. The software evaluation process took three to five months after which the implementation started in August 2021. We went live in October 2021," Mazumdar says. The entire SaaS solution was hosted on AWS.
The company took this opportunity to shift to soft phones and headsets by getting rid of all physical phones. "We purchased good quality noise-cancelling headsets, which was the only hardware we invested in significantly," says Mazumdar. "Although we had premium support from RingCentral, we decided to learn everything about the solution and take full control over it. So, while the integration and prebuild was completely done by RingCentral, over time we trained multiple people in the team on the solution. In hindsight, this was the best thing we did," says Mazumdar, who brought in two dedicated IT resources with phone system background for the new solution.
"Different business units within the company work differently. For instance, the peak hours for one business could be different from those of another business, which impacts how you set up the call flows. It's not one basic standard rule that could be set up for all businesses across the company. With in-house understanding of the solution, we had full control over the solution and were able to make changes, refinements, and complex prioritization rules to it ourselves without depending on the solution provider," she says.
Cloud-based solution delivers customer visibility and value
Connecting multiple businesses with a common communications platform to deliver consistent customer service across the group has yielded compelling business benefits to Journey Beyond.
A key advantage of the tight integration between UC and CC is the customer service operation's accessibility for the entire Journey Beyond team.
"At a national integrated level, we now have subject matter experts in each of our experiences available to deliver unrivalled customer experience, with economies of scale. So, if one team is under duress in terms of call volumes, the call can be overflowed and picked up quickly by a consultant with secondary expertise in that brand," says Mazumdar.
Journey Beyond is supporting its customer experience drive by integrating the CC solution with its CRM to develop omni-channel CX capabilities and build towards a 360-degree view of the customer.
"We are building up our 'Know You Customer' strategy, which starts with our customer service agents knowing who you are when you call any of our Journey Beyond brands," says Mazumdar. "Callers who have travelled with us before, have their phone number in our CRM. When they call, their records pop up. The executive can look at the customer's history with the company and the communication between them becomes a lot more personalized. The integrated view of the customer also helps to cross sell. For instance, if a person is booking a train journey from Adelaide but our executive knows that he is coming from Sydney, he can sell him another trip in Sydney."
The other major advantage is the scalability and remote capabilities of the cloud-based platform. The solution allows Journey Beyond to run operations 24×7 with centralized administration and distributed users, working from anywhere, on any device. This has also given Journey Beyond the opportunity to recruit for talent in other locations outside the market around its Adelaide office.
Journey Beyond has also rolled out the solution's workforce management functionality to better align agent availability with customer demand. The advanced feedback capabilities allow Journey Beyond to measure customer net promoter scores (NPS) right down to the consultant level. That NPS functionality will then be integrated into Salesforce, enhancing the 360-degree view of the customer experience.
The solution's quality management functionality is providing Journey Beyond with a level of automation to ensure the contact basics are being completed, allowing leaders to focus on scoring the more complex or intangible components of customer engagements — delivering a recording of both the call and what is happening on screen at the same time. "Quality analytics completes the picture in terms of everything we need to see from a skills gap perspective," says Mazumdar. Journey Beyond has deployed the UC solution to all businesses nationally. The CC solution has been rolled out at the company' rail division and Rottnest Express while onboarding for the other businesses is in progress.