---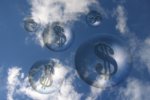 CIO.com publisher Adam Dennison disagrees with Gartner's conclusion that CMOs have larger technology budgets than CIOs. He says a sneak peek at the findings of CIO.com's 2017 State of the CIO survey reveals that 54 percent of all...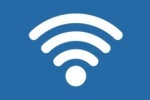 Many lofty, strategic IT initiatives depend on simply being able to connect to the internet.
Readers can improve our next State of the CIO report
The latest enterprise IT buzzword is 'platform.' It seems there's more prestige in being a platform than there is in being a great application. But is that true?
Just like its readers, CIO magazine is undertaking its own digital transformation. The Nov. 1, 2015, issue is the last one in print, but the same sorts of content about technology, strategy and leadership will be available at CIO.com....
Adam Dennison admires IT execs who tackle the challenges of moving into dramatically different industries.
Adam Dennison, publisher of CIO magazine, says IT vendors need to learn more about CIO challenges and business goals if they want to achieve the exalted 'strategic partner' status.
The big challenge for CIOs and IT organizations today centers on readiness for customer contact, says CIO Publisher Adam Dennison. He says there's no better way to elevate IT's status than to make it more outward-facing.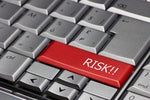 The State of the CIO research shows that cybersecurity and enterprise risk are zooming up the charts as high-profile topics on the CIO and CEO agendas, says CIO Publisher Adam Dennison.
Merv Tarde, CIO of Dallas-based Interstate Batteries, lost his battle with cancer. CIO Publisher Adam Dennison recalls his generous spirit.
Why don't more CIOs make it a serious priority to market IT internally? Done well, it shows the business value of IT and gives visibility to top performers, says CIO Publisher Adam Dennison.
Load More
Newsletters
Get the best of CIO delivered to your inbox. Sign up for our FREE newsletters.