---
In the future, your Samsung vacuum cleaner or washing machine will run on an OS called Tizen RT, which is being released and detailed on Tuesday.
A Windows on ARM PC is getting closer. Microsoft showed off a prototype mini-desktop with an ARM processor running Windows 10 at last week's Build conference, with the PC running applications like Office.
In the next year or two, Hewlett Packard Enterprise will add support for Intel Optane storage to its latest Unix servers.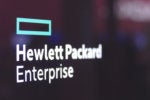 Hewlett Packard Enterprises' HP-UX OS has been around for more than 30 years, and users may be looking to move on from the Unix-based OS.
It's the end of the line for Intel's Itanium chip, a troubled processor family that spawned many product delays and bad blood between HP and Oracle.
You won't need to buy a rack of 400 servers if you have one high-powered Nvidia DGX-1 supercomputer with a Volta GPU, which can sit on a desktop.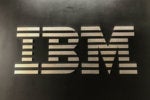 IBM is trying to remove some of the complications related to image recognition with new tools to automate critical machine learning tasks.
The graphics processor in Apple's upcoming iPhone could have been based on Imagination's new PowerVR Series8XT GT8525. Instead, the two vendors are locked in an open battle, and Imagination is threatening legal action against Apple,...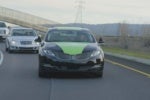 What's the relationship between Amazon and autonomous vehicles? Amazon is changing the way products and services are delivered to customers, and so will autonomous vehicles, Nvidia CEO Jen-Hsun Huang believes.
Low-cost smartphones like the Moto G5 introduced a few months ago are now shipping with Qualcomm chips that will soon be outdated.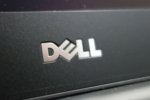 For the umpteenth time, Dell Technologies has reiterated that PCs are important to the company, and it won't quit the market.
Load More
Newsletters
Get the best of CIO delivered to your inbox. Sign up for our FREE newsletters.