---
Despite Valve's push, less than 1 percent of Steam gamers use Linux or SteamOS.
All your pricey electronics are juicy targets for hackers and sticky-fingered thieves. Here's how to reduce your risks while traveling.
The first fruits of the sweeping Fedora.next project appears in Fedora 21
From file management to housecleaning, these tips and tricks will help you get the most out of your supercharged storage.
If you can't cut the Windows XP cord completely, here's how to keep your computer as safe as possible once security patches go buh-bye.
Bet you don't know everything Chrome OS can do. Here's what it offers, from keyboard shortcuts to Chromecast capers.
Regardless of whether your business is Fortune 500 big or mom-and-pop small, transitioning to a new operating system is a major endeavor--and a major headache. There's a reason why so many companies still use Windows XP, after all. So...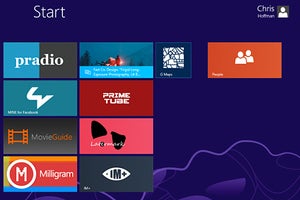 We've sifted through the Windows Store to identify the best Band-aids for the most painful Windows Store no-shows.
For most of us, the holidays are a time to relax with family. For the more awesome among us, however, the holidays are a time to break out miles of electrical wiring, string up tens of thousands of lights, jump on one's PC, and spend...
Load More
Newsletters
Get the best of CIO delivered to your inbox. Sign up for our FREE newsletters.