Dave Mangot
Contributor
Dave Mangot is the principal at Mangoteque, and has successfully led DevOps transformations and operational maturity achievement at companies like Salesforce, Cable & Wireless and SolarWinds. He's held roles from system engineer to architect, and from tech lead to global director. He continues to help organizations making these transitions.
Not content to work only with unicorns, Dave has tackled some of the major cultural and structural impediments to Dev and Ops collaboration, and has been successful coaching organizations to new models of delivery, resulting in cost reductions, resiliency, efficiency, and much faster time to market. Between those and his best-selling video course, Mastering DevOps, he's improved the lives of thousands of IT professionals around the world.
The opinions expressed in this blog are those of Dave Mangot and do not necessarily represent those of IDG Communications, Inc., its parent, subsidiary or affiliated companies.
---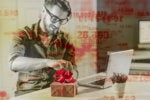 Survival in the digital age requires an emphasis on execution and speed, enabled by a DevOps approach across the business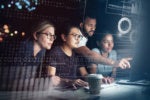 Being a frontline manager requires a careful negotiation between the business and the engineers. If we focus our efforts on needs, we'll always be doing the right things.

Making data-driven business decisions can change the entire equation.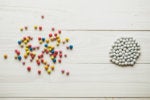 When taking charge of an organization characterized by chaos, use these principles to help quickly turn the ship get things under control.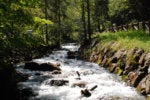 When working on multiple projects at once, it is hard to make good progress. If we organize around the value stream, then we can help the work to flow through our system.
Engineering is much more than just writing code – it's about improving a system. By re-engineering our hiring processes, we can bring much-needed efficiency and results to the system.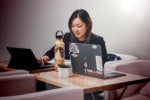 Every company may be a software company, but many software companies are now becoming distributed software companies. By adopting an everyone remote culture, we can hire, empower, and enable employees, wherever they happen to be.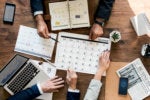 In our jobs, it's not enough to be busy, we need to be productive. By being deliberate about choosing what to work on, we can make real strides for our product, our businesses and ourselves.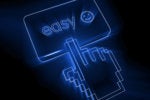 If we want teams that are empowered to move quickly and safely, instead of giving them strict instructions on how to perform their jobs, we can make the right way the easy way, and allow the business to thrive.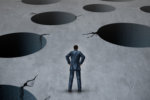 Part of the responsibility of high-performing Operations teams is to keep the developers moving as fast as possible. Using the Cynefin framework, we have a way of characterizing our initiatives and shaping their outcomes, to achieve...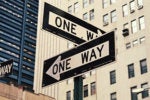 When delivering software to our customers, in any capacity, we're often faced with a false choice between focusing on stability or speed. With a high performing Operations organization, we can have both.
Load More
Newsletters
Get the best of CIO delivered to your inbox. Sign up for our FREE newsletters.