David Taber
David Taber is the author of the Prentice Hall book, "Salesforce.com Secrets of Success," now in its second edition, and is the CEO of SalesLogistix, a certified Salesforce.com consultancy focused on business process improvement through use of CRM systems. SalesLogistix clients are in North America, Europe, Israel and India. Taber has more than 25 years of experience in high tech, including 10 years at the VP level or above.
---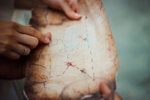 A CRM can give your company a strategic advantage – if, and only if, you tightly conceive and execute your CRM strategy. It's not easy, but here's how.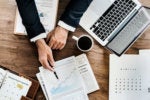 A misleading sales forecast impacts all kinds of end-of-quarter decisions, and resources can be wildly misallocated. Running some reports in your CRM system can identify areas of the forecast that are at risk.

Dreamforce is approaching, and the way to get the most out of that week in San Fran is by planning ahead.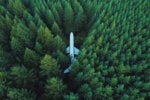 Let's look at the big three CRM use cases from 50,000 feet so you can see where your organization's processes and people fit.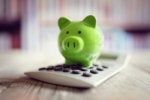 A smart person once said, 'As long as you're asking the wrong questions, it doesn't matter what answers you come up with.' When it comes to making the business case for CRM, the CFO is likely to ask too many of the wrong questions.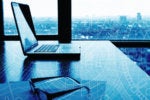 If you're doing a CRM system conversion, expansion, or initial implementation, there are some things you need to look for — and look out for — in a vendor proposal. We'll help you sort it out.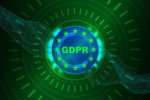 Today is the first day of the rest of your life … or at least of the endless process of GDPR compliance. Your customer relationship management (CRM) and marketing automation systems are ground zero for GDPR issues, but that's not all....

CRM vendors cash in on your hopes for revenue, profitability and collaboration. And it's all true … except for the parts that they leave out. Here are some truths that they won't share but you should understand.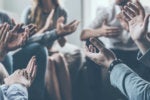 Salesforce, WordPress, Simplemachines, BB engines…they all have demos for community-building tools that will daze and amaze. But which one's for you? Don't go shopping until you've answered these questions.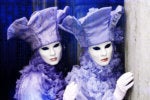 Don't be duped by Salesforce.com duplicate records. Deduping seems like one of those routine system maintenance issues, but it's actually very tricky and there's no undo.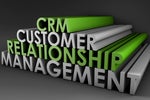 What does a Salesforce administrator do all day, week or month? Here's the general rundown.
Load More
Newsletters
Get the best of CIO delivered to your inbox. Sign up for our FREE newsletters.