Eric Knorr
Editor in Chief
Eric Knorr is the editor in chief of IDG Enterprise. A technology journalist since the start of the PC era, he has developed content to serve the needs of IT professionals for the past decade. He is the former editor of PC World magazine, the creator of the best-selling The PC Bible, a founding editor of CNET, and the author of hundreds of articles analyzing enterprise tech. Eric has received the Neal and Computer Press Awards for journalistic excellence.
---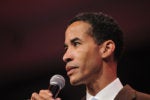 This scrappy provider of cloud ERP, CRM, HR, and vertical software believes its IPO will raise its profile and market share by a magnitude. Infor CEO Charles Phillips lays out the game plan in an exclusive interview.
In an exclusive interview, CEO Mark Hurd offers the lowdown on Oracle's cloud strategy -- and the gamut of technologies it can bring to delivering cloud solutions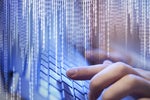 Apple told devs to validate their copy of Xcode using a simple procedure -- but unless you have Xcode version 7.0, your copy may not pass the test
Borrowing from public cloud architecture and technologies, the private cloud weaves a new management layer.
As new public cloud plays leap in and the private cloud slowly evolves, we're on the brink of a shift to cloud computing for critical business workloads.
In an exclusive interview, the voluble CEO of Cloudera, Mike Olson, holds forth on the company's new Impala project and the boundless potential of Hadoop.
eBay goes public about its first implementation of OpenStack along with Nicira network virtualization, hinting at broader adoption to come
Move over, Amazon: Google, HP, and Microsoft, and others want a seat at the table. How do you choose among all those IaaS providers? Start with this quick primer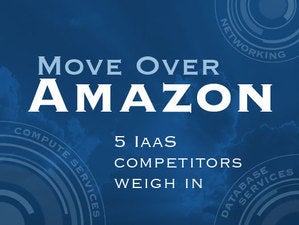 Amazon currently dominates the IaaS provider space, but can it fend off the invasion of tech giants? Here are five IaaS competitors to watch.
In the wake of InfoWorld's exclusive story on a flaw in Oracle's flagship database product, Oracle weighs in and new developments emerge
In a year of surging private cloud activity and major build-outs in public cloud capacity, the cloud's promised simplification remains elusive
Load More
Newsletters
Get the best of CIO delivered to your inbox. Sign up for our FREE newsletters.