---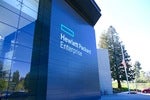 The head of Hewlett-Packard Enterprise's cloud team is leaving the company in a reorg that will also see the creation of a new cloud division.
Intel's profit dropped sharply last quarter due to heavy costs from a restructuring announced in April, though sales were up thanks to the company's powerful data center group.
Amazon Web Services has bought Cloud9, a popular web-based developer environment that recently aligned itself with the Google Cloud Platform.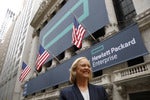 Hewlett Packard Enterprise has been awarded $3 billion in a lawsuit against Oracle over a largely forgotten Intel processor.

Federal regulators are investigating Tesla's autopilot feature after a fatal crash involving a tractor trailer and one of its Model S cars.
Oracle launched a new family of servers and a new Sparc chip on Wednesday, both aimed at customers considering x86 servers for a scale-out cloud infrastructure.
Nine months after it separated from HP's PC and printer group and a month after it said it would spin off its enterprise services division, HPE CEO Meg Whitman has announced yet more changes that will see CTO Martin Fink leave at the...
Diane Bryant, the head of Intel's powerful data center group, was at Computex in Taipei this week, in part to explain how the company's latest Xeon Phi processor is a good fit for machine learning.
Corsair is showing its newest components for building gaming rigs at Computex in Taipei, including cooling fans that use magnetism to float free from their bearings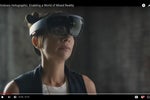 Microsoft has opened up the platform behind its HoloLens augmented reality device, inviting partners to build their own products in different form factors and at different price points.
Qualcomm introduced a new chipset on Tuesday that aims to expand the market for kids' wearables.
Load More
Newsletters
Get the best of CIO delivered to your inbox. Sign up for our FREE newsletters.