---
Google has launched "preemptible" virtual machines, which cost less than regular VMs but can be terminated if Google data center traffic gets too busy.
IBM's Internet of Things platform can now work with IoT processors designed by ARM, thanks to a new partnership between the two companies.
The American Civil Liberties Union is taking the NSA back to court over its data collection practices.
The new Microsoft Azure GS-series virtual machines are made for demanding database-driven workloads.

Hewlett-Packard has added machine learning analysis capabilities to its Fortify application testing service, and introduced a new service for checking DNS requests for malware attacks.
While the idea of network virtualization has been around a while, it has not been adopted in the enterprise as quickly as virtualization for servers. Now, VMware, one of the biggest proponents of virtualizing the entire data center,...
At the VMworld conference in San Francisco, VMware demonstrated how to move a live virtual machine across two different data centers, and showed off its new container management software.

Embarcadero released RAD Studio 10 Seattle, a big upgrade of its rapid application development platform.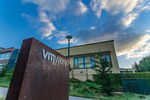 VMware has updated its stack of data center virtualization software with capabilities that allow an organization to run an entire data center operation and related cloud services as a single unified entity.
Companies are spending billions on tools and engineering for big data-styled analysis, though many are hampered by one little problem: They still don't know what to do with all the data they collect.

Obi Worldphone, a company founded by ex-Apple CEO John Sculley has launched a set of low-cost yet stylish smartphones aimed for emerging wireless markets in Asia, Africa and the Middle East.
Load More
Newsletters
Get the best of CIO delivered to your inbox. Sign up for our FREE newsletters.