---
How much progress has been made in gender diversity in the IT field in the past few years? CIO writer Sharon Florentine, who frequently blogs about women in IT, talks with Juliet Beauchamp and Ken Mingis about companies that are...
It looks like some changes may be coming to the controversial H-1B visa program in the U.S. But the same can't be said for Facebook Live, which has drawn scrutiny in recent weeks after users uploaded disturbing videos.

Windows users seem to have taken a real shine to Microsoft's new OS, which ended last week powering a record 3 percent of all Windows devices.
The faster pace of developer releases of Apple's next version of OS X indicates that the desktop/laptop operating system upgrade could launch earlier than expected.
Some new Windows 10 users have been caught off guard by a new peer-to-peer service in the OS that relies on a customer's upload bandwidth to distribute updates and apps.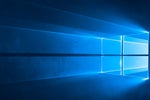 The large number of Windows users likely to upgrade to Windows 10 could lead to Internet slowdowns this week as downloads clog ISPs' networks.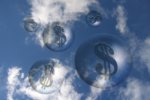 NASDAQ's hitting new highs, tech firms are getting serious VC backing and undergrad enrollments in computer science are up sharply. Is 2015 the new 1999?

An updated look at how fast Windows users are upgrading their computers indicates that Microsoft could have Windows 10 on more than 440 million PCs by early 2017.
In a big shift for Microsoft, Windows 10 users will get new features and functions for a full decade from the time the OS is purchased.
Mozilla plans to release the Windows 10 version of Firefox in August or September, and hopes that doing so will allow it to keep users from jumping ship to Microsoft's Edge browser.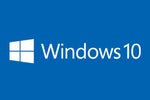 The end-user license agreement for Windows 10, not surprisingly, includes changes that spell out everything from how automatic updates are handled to what happens to pirated copies when a user tries to upgrade.
Load More
Newsletters
Get the best of CIO delivered to your inbox. Sign up for our FREE newsletters.