---
For the sake of your IT career, you should follow old-school rules of workplace etiquette when using new-school wearable technologies.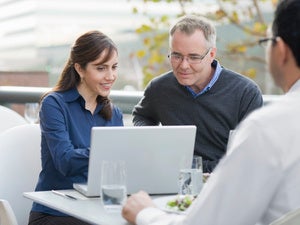 Networking while doing volunteer work for charities is a long-term IT career strategy with lifetime benefits. But remember to put the cause first and networking second.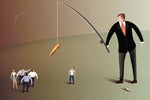 CIOs need to be deeply involved in writing IT job postings -- not just leave it to the HR admin -- to lure great hires.
One of a CIO's biggest leadership challenges is retaining the best IT talent in the throes of a merger, acquisition or divestiture.
Pre-recorded interview questions—and the resulting answers—can give hiring managers a head start on selecting job candidates
IT hiring managers should ask probing questions to discern whether job candidates have the integrity to make unpopular-but-necessary decisions.
This divisional CIO got his promotion after a stint in the IT infrastructure group -- a stint that some would view as career suicide, but he viewed as valuable experience
The big decision about whether to relocate for a new IT leadership job often depends on decisions made at home.
Kristen Lamoreaux says it's better to stock your talent pool throughout the year than to make a hasty hire in the frenetic days of December
Reed Technologies is among the rare companies that has recruit-and-retain down to a science. Here are 6 lessons from their strategies that you can use to build your own homegrown talent pool
Executives looking to network online can find opportunities and landmines there in equal number. Executive search professional Kristen Lamoreaux shares her best advice for CIOs.
Load More
Newsletters
Get the best of CIO delivered to your inbox. Sign up for our FREE newsletters.