---
Working with a Michigan foundry, Autodesk used its Netfabb 3D design software to create a 3D printed mold to make a magnesium airline seat frame that could save an airline more than $200 million in fuel costs.
An Israeli start-up is now shipping to beta customers a 3D printer that can produce multi-layer circuit board prototypes, drastically cutting development time and ensuring that intellectual property remains in-house.
Impossible Objects is developing a 3D printer that can use composite materials to challenge traditional manufacturing methods to create parts for industries such as automotive and aerospace.
The new Continuous Build 3D Demonstrator platform includes a modular unit with multiple 3D printers working simultaneously and driven by a central, cloud-based architecture.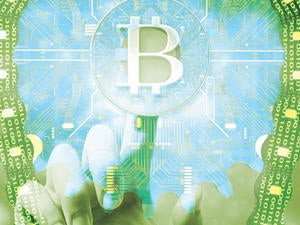 The Linux Foundation said it has accepted Hyperledger Composer into its incubation working group and said the project should eventually help accelerate the development of smart contracts built on blockchain technology.
HP announced that after selling its first Jet Fusion 3D printers for manufacturing, it will now focus on growing a network of resellers and development partners that will help to standardize materials, drive prices down over time and...
3D XPoint is a new class of non-volatile memory that can boost server and PC performance for real-time data processing. In the future, it will likely take on the data center DRAM's role.
With a barrage of sensors, cameras and LiDAR equipment and embedded WiFi, autonomous vehicles are expected to produce an ocean of big data that could reach about 5,800 exabytes in size.
A bill recently approved by the state's Senate Energy, Utilities and Communications Committee, would create a rebate incentive program to encourage solar customers to add energy storage.
3D NAND, which stacks layer upon layer of flash cells atop one another like a microscopic skyscraper, will become the prominent technology for all flash memory this year, according to a new report.
Two-year-old Desktop Metal today announced its first 3D printer products. They build objects using dozens of different alloys with a method similar to today's thermoplastic-based machines, only faster and less expensively, the vendor...
Load More
Newsletters
Get the best of CIO delivered to your inbox. Sign up for our FREE newsletters.