---
Google has announced new partnerships with Audi and Volvo to deliver an Android-powered console and infotainment system built into their cars.
A teardown of the most recent Allo APK reveals that Google is readying integration with Duo and Assistant as it continues to improve the messaging app.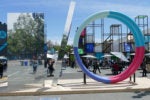 We already know that Android O will be a hot topic of discussion, but what else does Google have hiding up its sleeves?
Google has provided a sneak peek at Project Treble, a major new Android O feature that aims to make it easier for manufacturers to deliver updates to their phones.
A change to the Maps direction screen adds Street View images alongside route directions to show a real-world look at where you need to turn.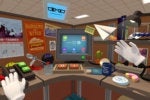 Google has announced that it has acquired VR pioneer Owlchemy Labs, maker of popular game titles 'Job Simulator' and 'Rick and Morty: Virtual Rick-ality.'
Now that we've gotten a good look at the Galaxy S8 and LG G6, we still think the Pixel 2 can be the phone to beat in 2017. Here's what it needs.
A new feature rolling out to the Google app and mobile browsers will create a new interface that helps you find local events.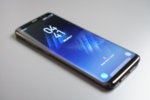 You can now buy a fully unlocked Galaxy S8 and S8+ for $725 and $825, respectively, through Best Buy and Samsung.com.
One of the best Android Wear watches, the Huawei Watch, finaly gets its 2.0 updates, but the rollout is still far from over.
A leaked photo of what is purported to be an Echo with a built-in screen shows a device with a big screen, big bezels, and a giant speaker.
Load More
Newsletters
Get the best of CIO delivered to your inbox. Sign up for our FREE newsletters.