---

Although the freezing bug hasn't been addressed yet, You can revert to an earlier build of Windows 10 while Microsoft works on a fix.
Nobody quite knows what it's for (yet), but according to Android Police, it can run on just about any kind of device.

The Apple Watch saw a sharp year-over-year drop in sales, according to IDC estimates, but it still leads in overall smartwatch market share.

Terms and conditions apply, but if the company's stores can't perform a same-day upgrade on your Windows 10-compatible PC, it'll give you a new Dell notebook.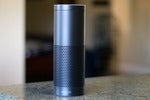 Although there are a few limitations, you can now purchase a wide variety of products from Amazon by merely talking to Amazon's virtual assistant.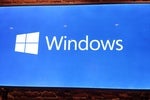 What's next for Microsoft's hardware efforts? If recent reports are to believed, it looks like an all-in-one desktop is on the way,

If you've synced photos from your phone to Facebook, you have until July 7 to get the Moments app or download your photos; otherwise, they will disappear from Facebook.

Microsoft Wallet 2.0, coming as part of the Windows 10 Anniversary Update, will let you pay via NFC credit card terminals, and will support loyalty cards from a range of US-based merchants.

A quirk in Facebook's developer tools lets anyone randomly see links others have shared using Facebook Messenger. But don't hold your breath for Facebook to issue a fix.

The social network's new feed, which will put posts it thinks you'll be most interested in at the top, will begin rolling out to users over the next month.

The social media company appears to be gradually moving all mobile website users to its standalone Messenger app for iOS and Android.
Load More
Newsletters
Get the best of CIO delivered to your inbox. Sign up for our FREE newsletters.