---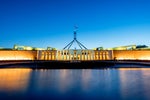 A change to a Australian government ICT procurement policy will allow contract extensions to exceed the length of an initial deal, but also make sure there's no default "set and forget" approach by departments and agencies.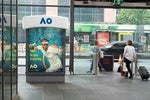 Andrew Walls has joined the executive leadership team of JCDecaux Australia and New Zealand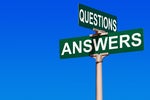 More chief information officers will covered by an expanded version of the government's 'BEAR' executive accountability regime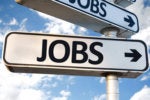 South Australian-headquartered professional services and engineering group Nova has begun recruiting for a new chief information officer.
The Australian Competition and Consumer Commission's CIO, Adrian Walkden, has issued an apology to subscribers of ACCC email lists. The organisation discovered late last week that the email addresses of subscribers to a number of its...
Tasmania's Department of Health and Human Services has gone to market seeking foundational building blocks for an ICT strategy that will drive better outcomes and options for patients, according to the department's deputy CIO.
For all the hype around cloud, most Australian enterprises are not yet ready to let go of on-premise technology deployments in most cases, according to market insights firm Kable.
When he was in Australia, Harper Reed – the CTO for US President Barack Obama's re-election campaign – declared that 'big data' is BS. Helen Crossley, measurement and insights lead for Facebook Australia and NZ, may not use Reed's...
Leadership buy-in has been vital as Medibank prepares for its activity-based working transition, according to the head of the ABW program at the health insurer, David Goldsworthy.
The Department of Finance and Deregulation has issued a call for engagement by industry as it seeks to develop a medium to long-term strategic approach to enterprise resource planning systems used by public sector agencies.
Commonwealth Bank chief information officer Michael Harte wants to resurrect the intimacy that banks and their customers used to have.
Load More
Newsletters
Get the best of CIO delivered to your inbox. Sign up for our FREE newsletters.