---
Protect your pretty new phone—but keep the color.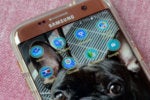 All Android phones come with a bunch of pre-loaded Google apps, but these you'll have to download from Google Play.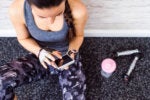 Your New Year's resolutions are no longer shiny and new—you need apps to help you fight through resolution fatigue!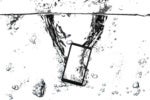 Is your 'waterproof' phone designed for a white-water rafter, or just for someone who frequently forgets their umbrella?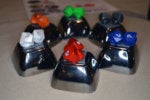 If you're looking for an alternative to Apple's AirPods, you're in luck. This year's show floor is packed with "truly wireless" earbuds.

Updated
Not sure which team to join? Don't know the difference between a regular Poké Ball and a Great Ball? And where do these Pokémon hang out? This guide is here to help.
Are smartphones killing conversations, or enhancing them?

By the time you figure texting out, texting will be obsolete.

Nobody will even notice your Watch—they'll be too busy looking at the band.

Checking your phone in a movie theater? We see you, and we do not approve.

If you spend more time raiding villages in Clash of Clans than watching your kids, you might have a problem.
Load More
Newsletters
Get the best of CIO delivered to your inbox. Sign up for our FREE newsletters.