---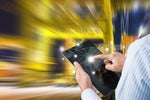 Gartner report breaks down top SCM vendors SAP, Oracle, JDA Software, Infor and Manhattan Associates by 2016 revenue and market share, noting 9.8 percent revenue growth in the $11.2 billion market.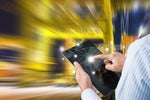 Supply chain management (SCM) enables enterprises to source the raw materials or components needed to create a product or service and deliver that product or service to customers.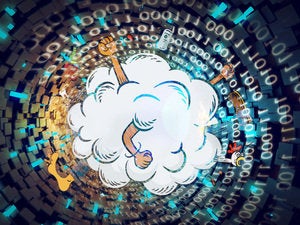 It's no wonder ERP has such a bad reputation: The history surrounding the complex and expensive enterprise software market is packed with tales of vendor mud-slinging, outrageous hype and epic failures.
On this day when the "Snowpacolypse" is bearing down on New England, I'm reminded of a popular Yankee euphemism that goes something like this: "If you don't like the weather, just wait a second, because it's bound to change." The...
Oracle has laid out the Fusion Apps roadmap for its customers. But how each customer actually gets to the Fusion Apps destination is another question altogether.
This much you should know: Resistance to Enterprise 2.0 talk is futile. In 2011, Social Media-inspired, Facebook-like business applications are going to be all the rage...or so we're being told.
Gather 'round, everyone, because Festivus is upon us (celebrated December 23, for all you non-Seinfeld aficionados), and it's about time we got started. "IT'S A FESTIVUS FOR THE REST OF US!"
AltaVista will be "sunsetted" soon--reminding us that even though the bubbly mid-90's seems like a century ago, the Web is merely a toddler.
Enough is enough: We don't need any more surveys about "dramatic Facebook usage" or "CIOs' interest in cloud." Because 100 percent of this research is an introduction to the obvious.
Oliver Bussmann, now a year into his tenure as CIO for SAP, has re-invented and raised the profile of the ERP vendor's CIO role. One key: Sharing with customers his ongoing experiences with a huge SAP environment.
Cisco, Ericsson and Fujitsu earn top honors for their efforts in climate solutions, remote collaboration and telecommuting offerings.
Load More
Newsletters
Get the best of CIO delivered to your inbox. Sign up for our FREE newsletters.