---

Google is expanding its online shopping and delivery service, by making overnight deliveries of retail items available in six states in the Midwest.

Uber has tweaked one of the features in its app after it was shown to let sensitive trip data become publicly accessible through Google.
Mozilla hopes to have its version of Firefox for iOS devices out by the end of the year as part of its push to grow its share of mobile traffic.
On Thursday, a site-specific search on Google for trip.uber.com produced dozens of links to Uber rides that have been completed and cancelled, in countries around the world including the U.S., England, Russia, France and Mexico.
Airbnb is trying its hand at the Apple Watch, with a new app for that device focused on messaging between users of its home rental service.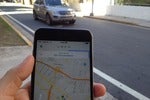 The incident, and others like it, have heightened concerns around the safety of Uber and its screening procedures for drivers.
Buttoned down LinkedIn is adding a touch of modern to its messaging client, streamlining its design while also adding support for digital media like stickers, emojis and GIFs.
It'll now be easier for the 300 million users of the popular Instagram photo-sharing app to share private messages.
Google's Nest division is releasing a new version of its thermostat that has a bigger display and is a little smarter than its predecessor.
Google will for the first time take its marshmallow-shaped self-driving car beyond its home turf in California and onto the streets of Austin, Texas.
A 17-year-old Virginia resident has been sentenced to more than 11 years in prison, after he used Twitter to provide financial and recruiting support to the extremist Islamic group known as ISIS.
Load More
Newsletters
Get the best of CIO delivered to your inbox. Sign up for our FREE newsletters.