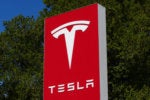 Tesla is harnessing artificial intelligence and machine learning to build one of the most innovative neural networks in the world.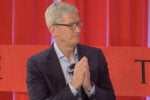 For all too long, Silicon Valley has operated under the laissez-faire notion that the world is just one big beta-test and that conventional rules don't apply. Finally, a prominent member of the community is calling for change.

Recent statements by two industry titans, Warren Buffet and Jeff Bezos, offer opposing viewpoints on one of the most important topics in business today: how companies and industries get disrupted. Only one of them can be right. I'm...
Load More