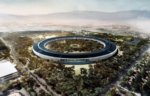 The late Steve Jobs believed strongly in collaboration, and his last act as Apple's CEO was to start the planning and construction of a huge spaceship looking campus. I believe the mega campus does not live up to its promise.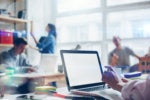 In the past, waterfall and Agile project management methods were used with limited success to manage projects and bring products to market. Both approaches have their limitations. A new method called hybrid project management has a...
Artificial intelligence is advancing rapidly and will change everything we do as individuals and as a society. In this article, we explore the effects of AI on the way we work and live.
Load More
White Paper

White Paper

White Paper

White Paper