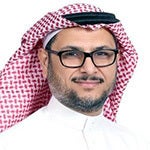 2021 Winner Profile
King Faisal Specialist Hospital
Osama Alswailem
RANK: #2
COMPANY WHERE WON: King Faisal Specialist Hospital
AWARD DETAILS:
The pandemic forced King Faisal Specialist Hospital & Research Centre (KFS&RC) to deal with the immediate impact that a large number of infected patients would have on the healthcare system in Riyadh as well as the rest of Saudi Arabia.
CIO Osama Alswailem and his team, along with the Saudi Ministry of Health, drew from lessons shared by China as well as the recommendations of the World Health Organization as a starting point.
The challenge was to create a truly holistic view of the overall situation, locally and regionally, by developing effective knowledge discovery capabilities drawing from disparate international, national and organizational sources. The hospital's approach — in regards to readiness, organizational response and public awareness — was informed by data analytics and machine learning.
Data integration from different data lakes, within and outside the hospital system, gave leadership a holistic view of bed capacity, supplies, ventilator availability and staff whereabouts. Machine learning tools did predictive analysis for all of these healthcare system components, which greatly aided planning.
Self-learning AI models were averaging very low error rates, which in turn led to the avoidance of zero-stock medication or PPE incidents; there were no ventilator or bed shortages. The Saudi Ministry of Health has requested that this analytics platform be rolled out on a national level to all COVID-19 facilities.
LOCATION: KSA
INDUSTRY: Healthcare Industry