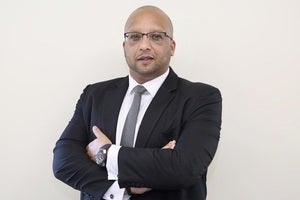 2021 Winner Profile
Fine Hygienic Holding
Yahyah Pandor
RANK: #7
COMPANY WHERE WON: Fine Hygienic Holding
AWARD DETAILS:
CIO Yahyah Pandor led the migration of 50% of Fine Hygienic Holding applications — including Oracle, Microsoft and Salesforce solutions — to the cloud in seven months with zero disruption to the business in 2020.
The remainder of the business will be running on the cloud by July 2021. The initiative means that FHH will be one of the first wellness-oriented companies in the region to run completely on the cloud.
The move has enabled the removal of storage facilities, backup libraries and many other historical and legacy-based hardware, as well as software that is not highly secure, is legacy-based and expensive to maintain. By going live with 50% of the plan in 2020, Pandor allowed FHH to be one step ahead of the competition and enabled the transition to a post-COVID world, where cloud technology has proved essential for the "new normal".
LOCATION: UAE
INDUSTRY: Healthcare Industry