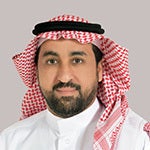 2021 Winner Profile
Fawaz Al Hokair Fashion Retail
Mohammed Al-Enazi
RANK: #14
COMPANY WHERE WON: Fawaz Al Hokair Fashion Retail
AWARD DETAILS:
Fawaz Al Hokair Fashion Retail has more than 70 brands and 1,500 stores across 15 countries. Over the past several years CIO Mohammed Al-Enazi has guided a global digital transformation initiative kicked off with a "ThinkTank" workshop that called together CXOs, senior and middle management. The goal: to digitally connect HR and ERP services across all stores and offices, while allowing staff to connect remotely via any devices.
The initiative resulted in, among other projects, a unified central workforce management system that implements automation to manage training, recruitment, time & attendance, payroll and compliance. HR call centre services include chatbots and BI analytics. External-facing projects included the development of the Al Hokair e-commerce platform designed to service multiple brands.
The transformation effort also involved a change in culture: The IT team has implemented one-to-one meetings to give staff a chance to discuss personal, career and project challenges in a relaxed environment.
LOCATION: KSA
INDUSTRY: Retail Industry