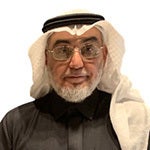 2021 Winner Profile
King Fahd Military Medical Complex
Mustafa Qurban
RANK: #22
COMPANY WHERE WON: King Fahd Military Medical Complex
AWARD DETAILS:
As CIO of King Fahd Military Medical Complex, Dr. Mustafa Hasan Qurban believes that his job is to be a digital leader who identifies the organization's technological needs and the gap between the business and technology requirements, and then aligns IT to business needs.
Communicating needs to the various stakeholders in the organization is the key for building a shared vision and achieving expected outcomes, Qurban says. A CIO, by re-engineering processes and bringing immediate value to the organization, builds trust. Internally, it is important to understand the personal and organizational behaviour of staff. Qurban says tech leaders should give staff a clear role and be with them when needed, staying connected especially during stressful times such as the pandemic.
These principles guided Qurban as his team implemented the facility's first complete in-house built Electronic Health Record (eHIT) system, which achieved EMRAM HIMSS stage 6 status — this award built confidence among the healthcare users and allowed the medical complex to overcome user resistance and start to collect health data for a big data project.
This led to the creation of a set of algorithms to help physicians and nurses reduce medical errors by giving them alerts on allergies, wrong doses and drug interactions.
LOCATION: KSA
INDUSTRY: Healthcare Industry