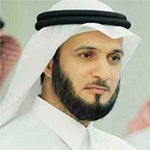 2021 Winner Profile
KSA Ministry of Defense
Saleh Almugrin
COMPANY WHERE WON: KSA Ministry of Defense
AWARD DETAILS:
Dr. Saleh Almugrin, CIO and General Director of ICT for the Saudi Arabian Ministry of Defense, has recently taken on the massive project of developing a framework for governance for digital transformation, chairing the Committee for Digital Transformation whose members are the ICT leaders in the armed forces of the country and leading it on a change management campaign designed to streamline and modernize IT infrastructure as well as move the Ministry toward a culture of innovation.
Changes at the Ministry so far include implementation of a unified ERP and military supply chain system for all forces — the first unified centralized system at the ministry level, considered the largest in the region. This system will reshape the Ministry's core functions according to a new operating model.
A key component of this is a joint armed forces nationwide network, designed using agile development principles, with the goal of achieving more cost-effective networking, expected to reduce CAPEX and OPEX by hundreds of millions of SAR over the next 10 years. In response to the COVID crisis, Almugrin also was responsible for leading the pivot to remote work.
LOCATION: KSA
INDUSTRY: Government IT