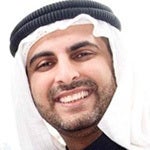 2021 Winner Profile
Gargash Group
Faisal Ali
COMPANY WHERE WON: Gargash Group
AWARD DETAILS:
The digital transformation journey of the Gargash Group, with holdings in automotive, real estate and various investments, has been driven by the principle that people are the conglomerate's greatest assets. The IT team is diverse, and cultural discussions are encouraged. CIO Faisal Ali gives great importance to celebrating various cultural days, and the IT staff regularly shares cuisines from the regions where team members come from.
As CIO, Ali has overseen an initiative dubbed IT Democratization, essentially a different way of looking at technology. No longer will IT professionals be solution providers that mandate what technologies or solutions business leaders could or could not use. Instead, IT's role in the far-flung group's transformation would be that of enabler, creating frameworks and guidelines that the business can use to talk to vendors and solution providers. The goal is for IT to provide more consultative services in helping business leaders articulate future requirements.
In the meantime, for an immediate solution to the COVID crisis, the group used Microsoft's Windows Virtual Desktop to deliver secure remote access. The service delivery team rose to the challenge and started to constantly update a Knowledge Base with self-help and how-to documentation. A 3D lattice security model uses a multi-layered approach with AI-based anomaly monitoring; all points of data ingress, egress and authentication were layered to mitigate single points of failure.
LOCATION: UAE
INDUSTRY: Retail Industry