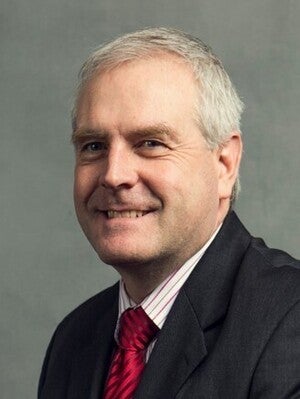 2020 Winner Profile
Ricoh Europe Plc
Mark Robinson
COMPANY WHERE WON: Ricoh Europe Plc
AWARD DETAILS:
Mark Robinson, Vice President for Information Technology and CISO EMEA at Ricoh Europe, has worked hard on desiloing data, deploying Teams and integrating speech recognition AI in call centres.
His replacement of a Lotus Notes platform with Office 365 has underpinned more efficient work practices, faster customer response and lower costs. There are now just 45 Notes databases remaining rather than 8,000 silos of hard-to-find data, and they too will have gone by mid-2020.
A continuing Teams rollout has been embedding multidisciplined, multilocation project and process improvement teams in the business culture. Teams is the interface for virtual project teams and to all stored data now held in SharePoint as well as all daily activities with colleagues across the organisation.
A speech recognition AI platform that can cope with the main European languages allows customers to speak to a call centre operative when ordering goods and services or request technical support via social media channels. The success of AI-based transactions have helped cut customer waiting times by 24%.
INDUSTRY: Manufacturing Industry