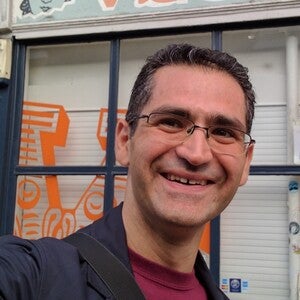 2020 Winner Profile
Anthony Nolan
Danny Attias
RANK: #1
COMPANY WHERE WON: Anthony Nolan
AWARD DETAILS:
Danny Attias, the Chief Digital and Information Officer for UK blood cancer charity Anthony Nolan, led this year's CIO 100 after his work delivering an evergreen technology strategy and establishing a culture of data-driven collaboration with a small team and on a non-profit budget.
Attias joined the organisation four years ago, inheriting an IT function which, in his words, had not been particularly strategic in its technology investment decisions. Since 2016, Attias has developed a new 'evergreen' approach to technology investment at Anthony Nolan which focuses on ensuring that anything he buys or builds should be as fresh in year four as it is on day four.
In practice this has manifested in a broad shift towards cloud infrastructure and software-as-a-service tools, such as moving homegrown systems onto Microsoft Azure public cloud infrastructure and moving from on-premise CRM systems to Dynamics 365, which can be upgraded and patched on an ongoing basis, even with a small technology team like the one at Anthony Nolan.
LOCATION: London, United Kingdom
INDUSTRY: Nonprofit