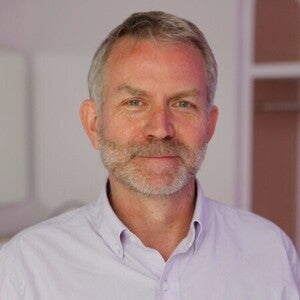 2020 Winner Profile
Soho House
Fergus Boyd
COMPANY WHERE WON: IP Dividual
AWARD DETAILS:
As a fractional CIO/CTO/CDO, Fergus Boyd often has overlapping contracts. While his latest gig is as Head of IT Support and Hospitality Services at Soho House, in 2019 his biggest (and full-time) role was as VP/Global IT Director of Red Carnation Hotels, a global chain with 17 luxury hotel properties.
Fire-fighting and IT support made up a large part of his in-tray in a sector where technology tends to be venerable, but he still managed to deliver a large number of essential projects at Red Carnation.
He upgraded four hotels with guest WiFi and added a cloud monitoring system. He moved two hotels up from magnetic-swipe door locks to RFID versions, with future-proofing for Bluetooth/mobile keys. He moved the telephony in three hotels to cloud-based IP (and installed it in a new HQ building), installed a new smart TV system in one hotel and media streaming in six others, and upgraded six property management systems.
Nor did infrastructure escape his attention. He carried out multiple IP switch upgrades and prepared the business plan for replacing hundreds of Windows 7 PCs with Windows 10 desktops as well as moving hundreds of staff off an Exchange server to Office 365.
His other 2019 roles included leading a new business intelligence programme at Village Hotels, and taking the CTO role at startup MindSauce.
INDUSTRY: Transportation and Logistics Industry